On the tiny island of Slotsholmen in the center of Copenhagen, you'll find the Danish seat of government. Boasting more than 800 years of history, Christiansborg is the power base of the kingdom of Denmark and now home to the Parliament, the Prime Minister's Office, and the Supreme Court. Fans of the TV series Borgen will be familiar with the setting. Several wings are still used by the Royal household, and much of this is open to the public. Bishop Absalon built fortifications of the city here in 1167, and visitors can see the ruins of the bishop's castle, which was destroyed in the 14th century, as well as the medieval fortress.
Let iVisa.com get you close to this! Before you pack make sure that you know everything about the Denmark Schengen Visa for Citizens of TUNISIA.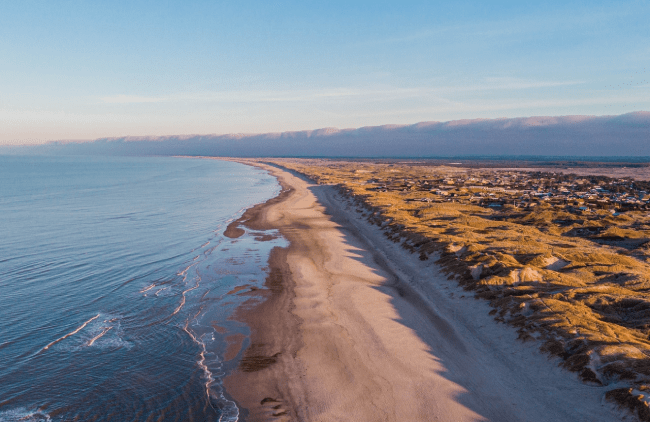 Frequently Asked Questions
DO CITIZENS OF TUNISIA REQUIRE A SCHENGEN VISA TO ENTER DENMARK?
Yes, if you are joining us from Tunisia and you're planning to visit Denmark then you should have a Schengen Visa. Visa requirements depend on your nationality, purpose, and the duration of your visit. The Schengen visa is a mandatory document that allows the holder to stay up to 90 days in the Schengen area for business and tourism purposes. Apply with iVisa.com to get your Schengen visa in time. It is fast, secure, and easy to use.
HOW CAN I APPLY FOR A SCHENGEN VISA TO ENTER DENMARK?
There are two main ways you can apply for a Schengen. The first option is to apply in person through the embassy and the second option is to apply for the Schengen visa online.
If you are planning to apply online through a government website then you need to select the type of Schengen visa based on your purpose of visit and calculate the total cost to pay the application fee. Download an application form and check whether you have the required documents. Take an appointment online, by phone, or in-person depending on the country you go to, and wait for processing after the interview.
If you need a fast and worry-free option to get a Schengen Visa then click here to apply with iVisa.com. It is fast, easy, and reliable. Our team of experts will take care of the rest. You will get your Denmark Schengen visa for citizens of Tunisia in no time.
WHAT ARE THE DOCUMENTS REQUIRED FOR THE DENMARK VISA APPLICATION?
Processing a travel document is fast, easy, and reliable with iVisa.com. It is all completely online but you do need to upload some documents to complete the process. The documents required for the visa application are:
A scan of your passport: you need to upload a scan of your passport so that we can get your contact details to complete the application form.
Email address: our team will send the electronic document via email so make sure you enter the correct email address.
Method of payment: you can pay the application fee online using a credit/debit card or PayPal account.
FOR HOW LONG CAN I STAY IN THE SCHENGEN ZONE?
Based on the type of Visa issued to you, you can stay accordingly. The most common type of visa is issued for entry 90 days every six months for business and tourism purposes. Click here to learn more about the Denmark Schengen visa for citizens of Tunisia application process.
WHAT IS THE PROCESSING TIME AND COST FOR THE IVISA.COM APPLICATION?
Since applying through government portals is time-consuming, now there are three fast processing options to choose from if you apply with iVisa.com. Processing options are:
Standard processing options: here your application will be processed at a standard price at an affordable rate.
Rush processing options: compared to the standard processing option, it will be processed in less time and is a bit more expensive.
Super Rush processing option: if you are in a hurry this is the best option, it processes your application in less time compared with the previous options though subsequently, it is more expensive.
STATE THE STEPS INVOLVED IN COMPLETING THE IVISA.COM APPLICATION PROCESS.
Are you getting tired of long and confusing application forms? Then opt for a better, more user-friendly application form with iVisa.com. It is simple, easy, and fast to apply for travel documents.
First, go to our webpage to fill out an application form with appropriate information.
Second, recheck all the information given to avoid any mistakes.
Third, upload your documents, pay the processing fee, and send the form.
Then click submit to complete the processes and the Denmark Schengen visa for citizens of Tunisia travel document will be delivered to you through the given email address within the selected processing time.
IS IT SAFE TO APPLY FOR SCHENGEN VISA WITH IVISA.COM?
Yes, it's safe to use, as your information is secured with advanced security software and a professional team. If you need more information about our service then click here to visit our client review section and see how confident other users are about getting their travel documents with us. The Denmark Schengen visa for citizens of Tunisia will be yours in no time.
WHERE TO FIND MORE INFORMATION ON DENMARK SCHENGEN VISA?
You can get more information from our company's link and can get help from our customer service team. For more information visit iVisa.com. We are available 24/7 at your service. You can also email us with questions about the Denmark Schengen visa for citizens of Tunisia at help@ivisa.com.
Click here to start your application and see how citizens of Tunisia can enter Denmark.