We know you are here because you are convinced you want to travel to Denmark, it is always a good choice to visit this Nordic country. Denmark has been a member of the Schengen zone since 2001. Considering this, you should be aware that Citizens from Vietnam must obtain a Schengen visa to enter the Danish territory.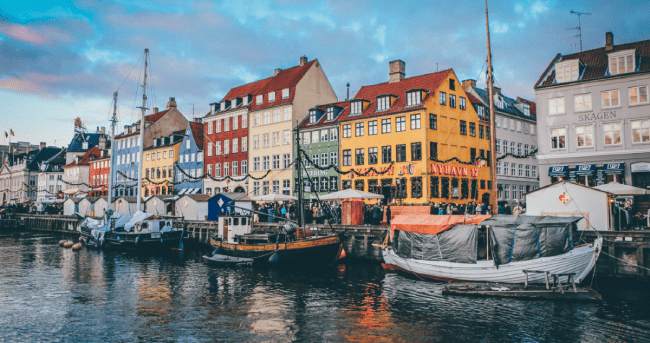 Under the traditional way, applying for a visa may be an exhausting procedure. This is why iVisa.com created a completely online process to allow travelers to apply for their documents while avoiding complicated paperwork and many hours in a waiting row at the embassy.
Start filling the application form!
2020 brought new challenges to everybody, affecting the way we were used to doing things and traveling is no exception. The new conditions to enter a foreign country became more strict. The good news is, the highly experienced team at iVisa.com is prepared to give you the best options to get your documents and make your travel possible.
How to apply for the Schengen visa with iVisa.com?
Go to the application page.
Open the online form and complete the requested information.
Attach to your request form the required documents.
Select the preferred option to process your application.
Receive advice from our experts.
Edit and resend (if applicable).
Look for your Schengen visa in your inbox.
Print your visa (Laser printing is recommended). Keep a digital copy as well.
Start your application for the Denmark Schengen visa for Citizens of Vietnam.
Should I apply in advance for the Schengen visa?
It depends on the time of your travel, to give yourself enough time, you should apply about four to eight weeks in advance. Applying in advance for the Denmark Schengen visa for Citizens of Vietnam allows iVisa.com to choose the best time to process your documents and give you the best chances of being approved.
Start chatting with our Customer service agents to learn all about this feature.
Frequently Asked Questions
Can I enter Denmark during the Covid-19 pandemic?
Yes, you can. There are some new restrictions you must abide by due to the Coronavirus, but entering is still possible.
You can enter Denmark if you are:
A worker with a valid contract with a Danish company
Attending a business meeting (you must prove the relevance of that meeting)
A student enrolled in a certified educational institution
Related in the first degree with a Danish resident. (Wife/husband, parents, child).
For every case, a traveler must present the proper documentation to support their entrance request. Also, travelers must get tested for Covid-19 within the 72 hours prior to their trip. The certificate with a negative result must be presented to authorities in Denmark.
Are you in a special category that may grant you access to Denmark? Confirm your status with our customer service agents before starting your application for the Denmark Schengen visa for Citizens of Vietnam.
What is the maximum time I can stay in Denmark?
Your Denmark Schengen visa for Citizens of Vietnam allows you to stay for a max of 90 days within a period of 180 days. This is known as the 90/180 rule.
Start filling out your application
What is the validity of my Denmark Schengen visa?
Your Denmark Schengen visa for Citizens of Vietnam is valid for a single-entry, double-entry, or multiple entries, depending on your personal profile and the quality of the information provided with your online application. Also, the validity period could go from a few months to 5 years.
What documents/information should I get before applying?
Certification letter: The way you present the purpose of your trip to the authorities is important to get a Denmark Schengen visa for Citizens of Vietnam. Be sure to include all the details and to have them signed by your contact in Denmark.
Passport copy: Make a copy of your valid passport (High-resolution is recommended). The remaining validity must be 180 days beyond the arrival date in Denmark.
Previous visas: If you have obtained a visa for another country before, it would be useful to include them with your application.
Passport Photo: Provide two, white background passport size pictures. We suggest you visit the iVisa.com photo tool to save time and ensure your photos are government compliant.
Flight reservation: Include a copy of your travel itinerary with your application.
Sufficient funds: Ask your bank for a copy of your savings account statements (from the last 6 months) to prove you have enough financial means to cover your stay.
Medical assistance: Since the Coronavirus outbreak, getting health insurance for up to 30,000 € is mandatory.
Hotel Reservation: Proof of accommodation in Denmark for your whole stay. Any place with a verifiable address is valid.
Payment method: To pay for the processing service, choose the option you prefer to use: Debit/Credit card, PayPal.
What are the options to process my application?
Standard Processing: Affordable, average speed, great service.
Rush Processing: Higher price, faster response.
Super Rush Processing: The highest price of the three options. The fastest processing speed.
How safe is iVisa.com?
We are proud to say that we are the safest option to process your application for the Denmark Schengen visa for Citizens of Vietnam. iVisa.com is usually rated with 5 stars by its users. This is due to the high-quality service and awesome results we obtain for our customers.
Dive into the user's comments section and share the experiences of our happy users.
I need more information, what should I do?
Getting info from iVisa.com is really easy. Just contact our customer service team with any questions you have regarding the Denmark Schengen visa for Citizens of Vietnam.