Are you from Yemen and want to experience the Hygge way of life in Denmark? Well, to do so, you need a Schengen visa. With iVisa.com, getting your visa is way easier than it used to be. Our professional team is ready to guide you through the entire online process we created to simplify the way you get your visa.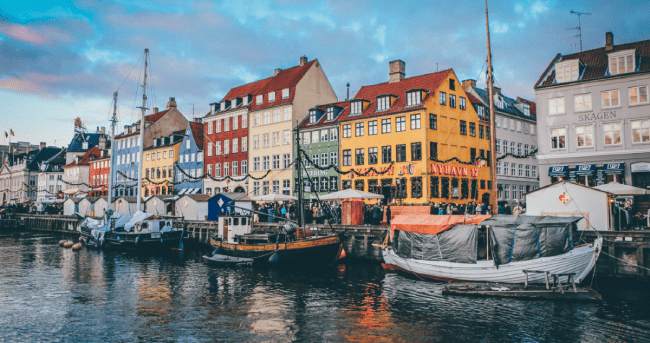 Traveling may have become a little harder since governments across the world took action to stop the spread of Covid-19. There are new conditions every person must meet to visit a country. But please, do not let this discourage you from planning your trip and getting your visa. The expert team of iVisa.com is always finding new ways to get your documents and make things simple for you.
This blog contains the latest updates about the requirements, conditions, and alternatives to get the Denmark Schengen visa for Citizens of Yemen.
Fill out the application form!
How to obtain my visa with iVisa.com?
Start filling out the online application form.
Complement your request with the required documents (read about it below in the FAQs section).
Process your application under one of the three available options.
Let our professionals check your application. Improve your info and send it back to us (if applicable).
Get your Denmark Schengen visa for Citizens of Yemen sent to your email. Print your visa and save the file you received in your email.
What are the advantages of applying in advance?
When you apply for your Denmark Schengen visa for Citizens of Yemen in advance, you access some special features only available through this option. You can edit your information as many times as needed to improve your application. You can also receive useful tips from our experts with every edit. You can take a longer time to get the required documents and additional information to support your request.
With this option, you allow iVisa.com to search for the best date to process your application and increase your chances of getting approved.
Frequently Asked Questions
Is it possible to enter Denmark during the Coronavirus restriction?
It is possible. However, until further notice, only the travelers from the following categories are authorized to enter Denmark.
Active workers in Denmark (government authorized activities only).
Businessman attending a critical meeting.
Students or trainees subscribed to a learning course in Denmark.
Those who can prove a first-degree relationship with a Danish citizen or a permanent resident.
Be sure to obtain the following mandatory requirements: A certificate with a negative COVID-19 result issued in the last 72 hours, and documents to prove you belong to any of the authorized categories.
Not sure about your current chances to travel to Denmark? Solve your doubts about the Denmark Schengen visa for Citizens of Yemen in a few minutes by chatting with one of our customer service agents.
For how long is my visa valid?
The Denmark Schengen visa can be valid for a single-entry, double-entry, or multiple entries. Its validity could go from a few months to 5 years.
start your application for the Denmark Schengen visa for Citizens of Yemen.
What are the requirements to apply for the Schengen visa with iVisa.com?
Presentation letter: Describe in detail the activities you will perform in Denmark during your visit. Get the letter signed by the person you are visiting/meeting in Denmark and preferably, get the document legally notarized.
Valid Passport: Include a copy of your passport.
Previous visas: If you have obtained visas for different countries in the past, it would be a good idea to send a copy of each one of those with your application.
Passport Photo: Two white background passport size pictures. The advanced features of the iVisa.com photo are the best way to get the perfect picture without leaving home.
Flight tickets reservation: A copy of your flight itinerary is necessary
Bank supports: Demonstrate you have enough funds to cover your needs during your whole stay in Denmark.
Medical assistance: Get health insurance for 30,000 €. It must cover the whole Danish territory and the entire Schengen zone too. Remember, this requirement is not optional since the Covid-19 pandemic.
Hotel Reservation: You must provide the address of the place you are staying in Denmark.
Payment method: Debit/Credit card, PayPal.
The online form developed by iVisa.com is the best option to successfully apply for the Denmark Schengen visa for Citizens of Yemen.
Start filling out your application!
What is the right processing speed for my application?
It depends on the time you have to prepare for your trip. We offer the following options.
Standard Processing: An affordable option to process your application.
Rush Processing: Faster response, higher price.
Super Rush Processing: The highest fee, get an almost immediate response.
Is the application process safe with iVisa.com?
You can be 100% sure it is. A strong security system protects the information provided with your application for the Denmark Schengen visa for Citizens of Yemen. Visit the user's comments section to read about what iVisa.com has done for millions of satisfied customers.
Where to find more info?
Count on the high-quality service of iVisa.com to find what you need. Our customer service agents are ready to assist you with any questions you have about the Denmark Schengen visa for Citizens of Yemen.