Thinking of traveling to Denmark? It's not for nothing one of the most attractive countries on the Scandinavian Peninsula. Although it is the smallest of all, it's still very attractive because of its colorful houses and its ancient history. But, if you want to enter this territory, you will need to obtain a Denmark ETIAS from 2021.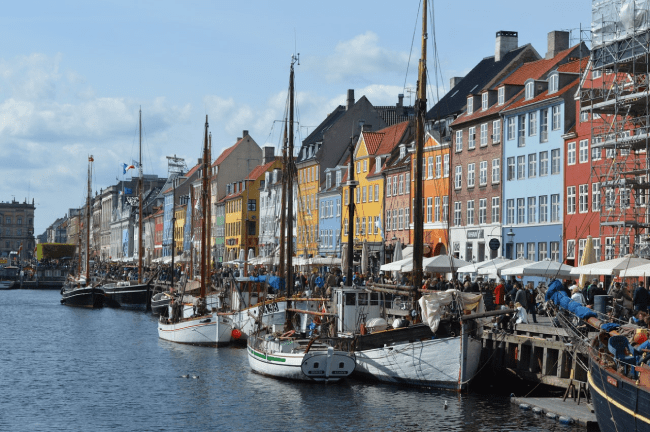 You probably know that Mauritius is part of the visa-exempt countries that can easily enter the Schengen Area. However, starting in 2021, you'll need an ETIAS to visit this territory, including Denmark. The good thing is that you can learn how to obtain the Denmark ETIAS for citizens of Mauritius in the following information. Plus, you can also learn what documents you need to apply online and the price of the ETIAS.
Also, you shouldn't worry about visiting a consulate or embassy because you can apply with iVisa's online form, a 100% guaranteed method that won't risk your personal information. You can learn more about it in the FAQs below.
Frequently Asked Questions / FAQs
What is the ETIAS and why do I need it?
The European Union recently announced a new travel requirement named "ETIAS" to make the Schengen zone borders stronger. The system was already in process 5 years ago but it isn't necessary yet. However, with recent terrorist attacks in countries like France and Belgium, this authorization became more necessary. That's why by 2022 you'll need to apply for an ETIAS before traveling to Schengen nations.
ETIAS simply means European Travel Information and Authorization System. This is an online process that's available with an internet connection and an electronic device, nothing more!
Once you complete the form, you'll obtain the document via email and you'll be able to enter the Schengen zone safely. This document can be used for up to 90 days
I'm a citizen of Mauritius, do I have to apply for an ETIAS to travel to Denmark?
As you could confirm before, all citizens from non-EU nations will require the ETIAS before traveling to certain countries like Denmark. There's no exception because countries that are visa-free also need the ETIAS. This means that, if you're from Mauritius, you'll require an ETIAS to travel to Denmark.
It's extremely important to emphasize that the ETIAS will be mandatory only in the Schengen zone. If you want to explore other countries that aren't Schengen members, then the ETIAS won't be useful, and you might need a paper visa.
Also, the Denmark ETIAS manages all travelers who want to tour this country and other Schengen nations.
Please consider that when you're filling in the ETIAS process, you have to select a country, and it should always be the country you'll be exploring first. For example, in case you just want to visit Denmark, then you'll just have to pick Denmark as the destination in the ETIAS form. But, in case you decide to travel to many countries in the Schengen zone, then you'll have to choose the first nation to visit while filling in the application form.
What documents are required to apply?
If you apply with iVisa's online form, then you'll just require the following documents:
A passport with all of your personal information visible.
An email address to receive your document and other useful information.
A valid debit/credit card or Paypal to pay for the service.
In case you decide to apply with the ETIAS official website, the list of documents will change, so be aware of that.
What are the prices and the processing options?
Since the ETIAS online process is quite new, it can be a little bit hard to provide all the exact information about the price because it may change for each citizen. Nevertheless, we can let you know that the ETIAS fee will have a cost of €7, but this doesn't include other important fees like iVisa's service.
iVisa offers a fast and reliable service, but for that, you have to pay a small price. The good thing is that you can choose from the following processing alternatives:
Standard Procedure Alternative: this is the most requested because it has the least expensive price and it has an average waiting that's still faster than other processes.
Rush Procedure Alternative: with this option, your Denmark ETIAS will be available in less time but at a higher price.
Super Rush Procedure Alternative: this alternative is the most prized because you get your ETIAS as fast as possible.
How can I apply with iVisa?
The ETIAS online form that iVisa created is quick and effortless. To complete it, you just have to follow this 3-step method:
First, answer the questionnaire on this link and choose your preferred processing option.
Second, check your information and double-check the spelling. After that, pay for the total price of your document (we won't charge you anything until you know the exact price and authorize us to proceed with the process).
Third, attach the documents required and click on 'submit' to finish the process.
You can reach out to our support service anytime and anywhere if you need help while filling in the form.
Does this online form guarantee the approval of the ETIAS?
Please remember that the application form doesn't offer you an automated right of entry since the ETIAS online form may not be allowed on some rare occasions.
This European System will supervise the application forms correctly, which is why it can refuse entry to some foreigners, especially those that are part of the ETIAS, Interpol, or Europol watchlists.
The thing is that this denial can also be an error or something you forgot to attach while filling in the form. If that's the case, you'll obtain a notification through email and you'll be able to appeal.
Is it safe to apply with iVisa's method?
Yes, totally! You can have peace of mind when applying with iVisa's application form because we take your security seriously. That's why we designed strong policies that won't risk your data. Plus, our company is 100% reliable thanks to our hard work with the authorities. If you suspect the service isn't legit, then we kindly ask you to read these reviews.
Where can I get more information?
If you still have questions about the ETIAS online form, then you contact iVisa's customer service, or you can read other articles on iVisa's blog.