If you are into cycling then Denmark could be the perfect place for you. Cycling is part of the Danish culture and you will see tons of people in Copenhagen using their bikes to go everywhere. Start planning a cycling trip in Denmark and check the latest news about entry requirements.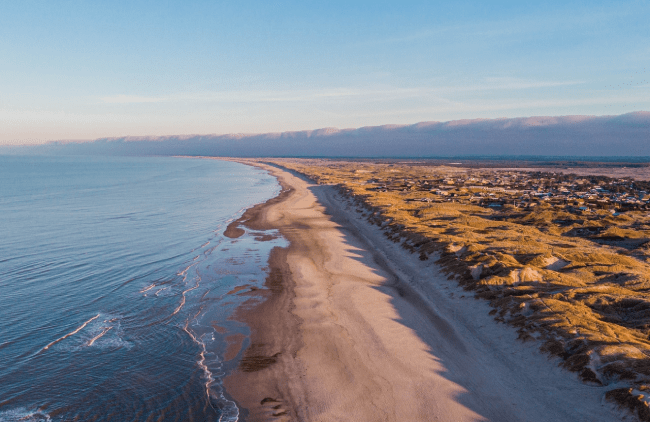 The European Union has announced a new electronic system that will help immigration authorities better manage the European borders. This system is called ETIAS. Non-EU visitors that don't need a visa to visit Denmark will have to get an ETIAS before arrival.
You shouldn't be worried about this because iVisa.com is already familiar with the ETIAS process. The service is fast, simple, and trustworthy with iVisa.com. The most important information about Denmark ETIAS can be found in the following information.
Frequently Asked Questions (FAQs)
What does ETIAS mean?
ETIAS means European Travel Information and Authorization System. The ETIAS is a mandatory document for non-EU travelers. You only need an internet connection and a few minutes to complete it. The whole process is 100% online.
This online form was established to collect information that will contribute to better manage safety issues in Europe. Get to know more about ETIAS here.
Is ETIAS the same as a visa?
No, visas and ETIAS are different. Usually, visas demand interviews simply complete an online form and you will receive the ETIAS document in your email inbox. That's all!
Most importantly, nationalities exempt from a Schengen visa will need to have an ETIAS. On the contrary, if you need a Schengen visa to visit Denmark then you don't need an ETIAS.
Can I only travel to Denmark with the ETIAS?
Once you get your ETIAS you can travel to the 26 states part of the Schengen agreement. This includes Denmark and other countries on the European continent. If you are unsure which are the Schengen countries, go to the iVisa.com Visa Checker and confirm which countries need an ETIAS.
What is the validity of the Denmark ETIAS?
The Denmark ETIAS is valid for 3 years once it's approved. You can enter multiple times to Denmark or any other Schengen country as long as you stay a maximum of 90 days in a 180-day period.
Discover more about ETIAS application with iVisa.com!
What information is important for the ETIAS?
You need to provide truthful information about your name, passport number, nationality, and address, among others. Also, there will be questions about previous trips to risky countries, health conditions, and/or criminal records. You should also consider the following:
The scan of your passport. Your passport should be valid at least 3 months from the travel date.
Email address, provide a valid email address to receive the ETIAS document.
Payment, you can choose between a credit/debit card or pay with a Paypal account.
When completing the application you should mention the first country you want to visit. e sure to have that confirmed before beginning the application.
Do you have any doubts? Contact a support agent.
What waiting times does iVisa.com have?
According to your time and budget, choose the best option:
Standard service, the basic service to obtain the ETIAS document.
Rush service, a quicker option in case you need to hurry.
Super rush service, the fastest alternative.
What is the process to get a Denmark ETIAS?
iVisa.com is committed to providing fast service, so you only need to follow the next three steps:
First respond to all the questions in the ETIAS application and pick a processing time.
Second check your information carefully and correct any mistakes. Select a payment method, either with credit/debit card or a Paypal account.
Third attach all documents required like your passport scan.
This is all you need to do to get your ETIAS!
How will I get the Denmark ETIAS?
After completing the application, iVisa.com will send the Denmark ETIAS to the email address detailed in the application. Be sure this is a valid email address so your document arrives safely. Show the ETIAS to the Danish border control at your arrival.
How safe is iVisa.com with Denmark ETIAS?
Travelers around the world keep trusting iVisa.com with their travel documentation as they know iVisa.com is the safest option in the market. Read our customers' reviews and be confident that your information is in the best hands with iVisa.com.
iVisa.com will safely manage your ETIAS or any travel document.
Where do I obtain more information?
We have a full team of support agents that is available 24/7. Don't hesitate to contact them, they will be happy to answer any questions you might have.
Make your trip to Denmark a reality, keep checking the latest information about ETIAS here.