Visa Policy for the Dominican Republic
The Dominican Republic visa policy outlines the nationalities that have free access to the country and the ones that need to apply for a visa beforehand. A visa policy helps travelers know all about the entry requirements for their next trip to the Dominican Republic.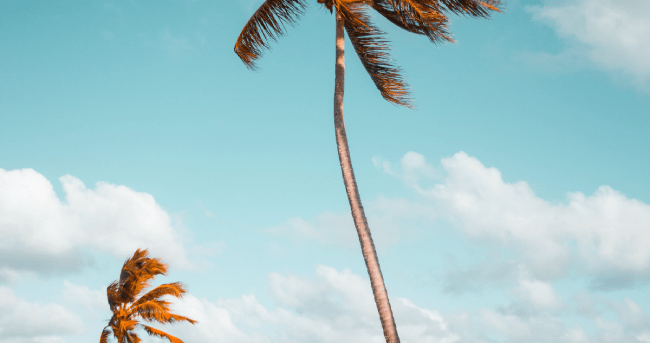 First, we must mention that the Dominican Republic lets 108 nationalities enter the country without the need for a visa. In this case, you only need a valid passport for a smooth entry. You can stay up to 90 days in this paradise with your free entry. If you want to stay longer, you can pay an extra fee upon arrival.
Any other nationality that isn't eligible for free access will need a consular visa to enter the Dominican Republic. For this type of visa, you need to visit the Dominican Republic Embassy or Consulate to start the procedure. Make sure to have all the required documentation before you head to the diplomatic mission.
Upon arrival, all visitors are required to pay a tourist fee. This fee is mandatory, and it costs USD 10. If you come from Argentina, Chile, Ecuador, Israel, Japan, Peru, South Korea, or Uruguay, you don't need to pay this fee.
The Dominican Republic visa policy has all the answers to your questions about traveling to the Dominican Republic.
Tourist Visa Policy for the Dominican Republic
The Dominican Republic visa policy explains that the countries that have free access to the Dominican Republic can enter for tourism reasons. Remember that you need to pay the tourist fee upon arrival. Before, this fee was charged as a tourist card. However, since 2018 it's included in the airfare of most travelers.
We can confirm that Argentina, Chile, Ecuador, Israel, Japan, Peru, South Korea, and Uruguay are exempt from this tourist fee.
The rest of the world needs to apply for a tourist visa through an embassy or consulate. Although the procedure is simple, it demands some time from your side, as you need to gather documentation and request an interview.
Keep checking the Dominican Republic visa policy for more details.
Tourist Visa for the Dominican Republic
The Dominican Republic visa policy provides all the information you need to know about the tourist visa.
The Tourist Visa is available for tourist and cultural trips. Also, if you wish to attend conferences and conventions. It can be issued for single and multiple entries. It's usually valid for 60 days after it is issued. You can't look for a job with a tourist visa.
In terms of requirements, you need to gather the following:
Complete the visa form.
One passport photo. It must measure 2x2 inches with a white background.
Passport. The validity of your passport must be at least your stay in the Dominican Republic or longer.
If you travel with a minor, you need to have permission from the parents or guardians.
Financial solvency. Show documentation proving you have enough funds for the trip. You can show letters of a bank, employment contracts, among others.
National Identity Document and Residence Card.
Hotel details
Flight tickets
Previous Dominican visas or residence cards.
Criminal Record Certificate.
Visa application letter addressed to the Consular Section.
The embassy will take around 10 to 15 working days to issue your visa. Still, you should apply in advance so you can receive the visa on time. The Dominican Republic visa policy establishes a fee of USD 95.
The countries that must have the tourist visa are:
Afghanistan
Algeria
Angola
Armenia
Azerbaijan
Bangladesh
Belarus
Belgium
Bhutan
Burundi
Burkina Faso
Cameroon
Cambodia
Central African Republic
Cape Verde
China
Comores Islands
Congo (Dem. Rep.)
Congo (Rep.)
Cuba
Cyprus
Djibouti
Dominica
Equatorial Guinea
Egypt
Eritrea
Estonia
Eswatini
Ethiopia
Gambia
Georgia
Ghana
Guinea
Guinea-Bissau
Gabon
Haiti
Hungary
India
Ivory Coast
Indonesia
Iran
Iraq
Jordan
Kenya
Kosovo
Kyrgyzstan
Laos
Lebanon
Lesotho
Liberia
Libya
Madagascar
Malawi
Maldives
Malta
Mali
Mauritania
Mongolia
Mozambique
Myanmar
Namibia
Nepal
Niger
Nigeria
North Korea
Netherlands
Oman
Pakistan
Palau Islands
Palestinian Territory
Philippines
Qatar
Romania
Rwanda
Samoa
Senegal
Sao Tome and Principe
Saudi Arabia
Sierra Leone
Somalia
South Sudan
Sri Lanka
Sudan
Syria
Tajikistan
Tanzania
Timor-Leste
Togo
Tunisia
Turkmenistan
Uganda
Uzbekistan
Venezuela
Vietnam
Yemen
Zambia
Zimbabwe
Before you continue thinking about the Dominican Republic, make sure to apply for the eTicket. This mandatory document will keep a record of your current state of health in order to prevent the covid spread.
Once you complete the online form to get the eTicket, you will receive a QR code via email. You must display it as soon as you land in the Dominican Republic. At the airport, health authorities will check your temperature, and they could also perform a quick aleatory breath test. If by any chance, they see you have covid symptoms, they could request a mandatory quarantine at designated facilities.
The eTicket will keep a record of all your contact details for the next 30 days. Authorities can reach out to you for specific reasons related to the pandemic.
Other Visa Information for the Dominican Republic
The Dominican Republic visa policy provides information about other visas besides the tourist one. You can also apply for a residence visa in case you want to live and work in the Dominican for an indefinite time. Once the Dominican Republic issues the visas, you need to enter for a single time to the country within 60 days. Go to the Department of Migration to obtain the provisional residence permit and complete local requirements.
The requirements for this visa are:
Fill out the visa form.
provide one passport photo.
Passport.
Medical certificate. It must show if the applicant has any contagious disease. You will need to translate it into Spanish by an official translator.
Criminal Record Certificate.
National ID
Birth Certificate.
Marriage Certificate
Notarized Letter of Guarantee. It must be signed by a Dominican or legal resident and specify the relationship with the applicant.
Documents stating your financial means.
Visa application letter.
The fee for the residence visa is USD 125, and it takes 10 to 15 working days to have an answer from the embassy or consulate. Don't forget that the Dominican Republic visa policy has all the details for your next trip.