If you love white, sandy beaches and crystal clear waters, then you'll surely enjoy the Dominican Republic. The best thing about this country is that it is possible to visit it right now thanks to the great effort that government authorities have made to activate tourism again. To enter this Caribbean paradise, it'll be necessary to have a Dominican Republic Traveler's Health Affidavit and follow the sanitary measures indicated by immigration officials.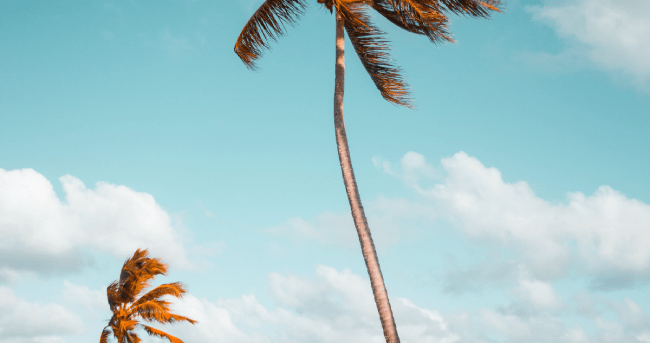 By having a WiFi connection and an electronic device you're halfway to applying online successfully. If you decide to use iVisa.com's service, it'll be a lot easier to obtain the Health Affidavit because iVisa.com has an easy 3-step process. To find out How the Citizens of the United Kingdom Can Enter the Dominican Republic During Coronavirus, we invite you to keep reading this article.
Frequently Asked Questions / FAQs
What is a Dominican Traveler's Health Affidavit (Health Declaration)?
The Dominican Republic is now requiring travelers to present the Traveler's Health Affidavit to simplify their entry and the revision of any possible dangers that are COVID-19-related. This document is an online declaration that provides all the details necessary about your health to avoid the risk of contagion when entering the country.
On July 1st, the Dominican authorities launched this document and activated other sanitary actions to reopen Dominican tourism, which includes 50% of hotels and international airports. Therefore, while the COVID-19 pandemic lasts, it'll be necessary to apply for this Health Declaration, regardless of the traveler's nationality.
Do I have to apply for this document if I'm from the United Kingdom?
The Dominican Health Declaration was recently launched to improve tourism in the country, and that's why it is obligatory for every foreign traveler, so the citizens of the UK also need to apply for it. Keep in mind that other nationalities might need other documents to enter, like a paper or electronic visa, but that's not the case if you're from the UK.
You can use iVisa.com's homepage to verify if you need other documents not only to visit the Dominican Republic but other countries as well. To use it, just choose your nationality on the upper menu and also choose the country you wish to visit as your destination. This way, you'll be able to verify what documents you might require to visit the country.
What documents are required to apply?
When you take advantage of iVisa.com's service, you don't need to spend too much time completing an online form and the best part of it is that you won't require a long list of requirements. You'll need:
Your valid passport with a copy of the main page.
Your valid email address.
Your Paypal or debit/credit card to pay for the fees.
Do I need a COVID-19 test to travel to the Dominican Republic?
Most travelers don't need to present a negative PCR test on arrival. However, visitors coming to the Dominican Republic from Brazil, the United Kingdom, and South Africa must present a negative COVID test (PCR or antigen test) taken no more than 72 hours prior to arrival.
The Dominican authorities will give you a quick test at no extra cost that will provide the results in less than 10 minutes. After you show the Traveler's Health Affidavit and your test results, you'll be ready to visit the country.
What price does this document have?
This is something that can vary depending on the method you choose to apply online. In case you decide to apply using iVisa.com's application form, you'll have to choose one of the following processing options:
Standard Processing Options: they're the cheapest, therefore, they're not as fast as the other processing options.
Rush Processing Options: you can have your document faster with this online form, but you have to pay more for it.
Super Rush Processing Options: this processing option is the quickest, but also the most high-priced.
How can I apply with iVisa.com's application form?
iVisa.com created an easy online form that doesn't require much time or effort on your side. It only has 3 parts, which are the following:
First, click on this link to complete the online questionnaire and then choose the processing time.
Second, review your information and proceed with the payment.
Third, upload the documents required and review your information once more and that's it!
To finish the 3-step process just click on the 'submit' button and that's it! You can click on this link to start now.
Don't forget that iVisa.com's customer service will always be ready to help you.
How much time do I need to apply with iVisa.com?
With 20 minutes or even less you can be more than ready with iVisa.com's online form because it's an easy-to-understand method.
Is it safe to apply online?
Safety is an important topic for any traveler. That's why we always ensure that we offer only the best for our clients. We have at our disposal a modern system that prevents any unauthorized access to your information, so you can feel safe when applying with us.
We always work hard to see our clients happy, and that's why we've received thousands of positive reviews here, which confirm that we only give the best for every traveler around the globe!
Where can I get more information about this process?
Don't stress if you still have questions about the Dominican Republic Traveler's Health Affidavit, especially because this is a recent document, you can contact us via chat online anytime if that's your case. Reading other FAQs is also an option if you check iVisa.com's blog page. Safe travels!