IMPORTANT NOTE: CURRENTLY WE DO NOT OFFER THIS VISA. STAY TUNED, BECAUSE IT WILL BE AVAILABLE SOON.
Looking for the perfect place to visit may be a bit confusing because there are so many options out there. Since we can go wherever we want, we might as well just spin the globe and put our finger randomly.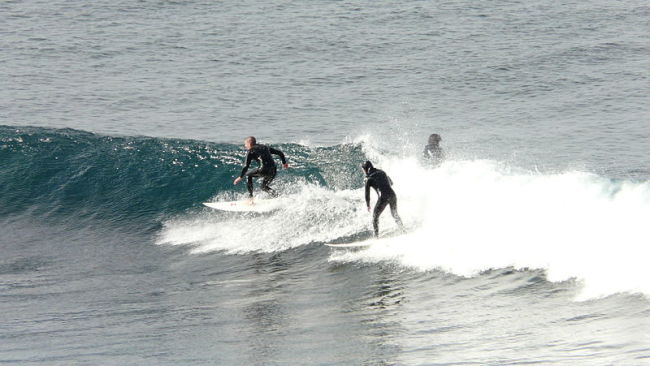 Dominican Republic is ideal for surfing
It is in the Caribbean, so you cannot fail. You have everything you can possibly want there. Here is what you are going to enjoy the most.
The beaches
If you are a fan of those white sand beaches and turquoise water, then the Dominican Republic will fascinate you. Bavaro beach is one of the most popular beaches. Thousands of people go there to forget about the rest of the world for a while. The scenery is perfect, the water has the right temperature for a swim, and you can relax on the sand for hours. The scenery is stunning, and you will be deeply impressed by how everything looks. It is like looking at a travel magazine. Do not forget about water sports either.
The islands
You cannot go to the Dominican Republic without visiting the Isles. There are plenty of them, and they all look gorgeous. You can go on boat tours if you like. After all, the Dominican Republic is not that large, which is why many people rent a boat or a yacht to visit the islands. You can go and see Isla Saona, which should be the first one on your list, but Catalina Island is not something you should miss either.
Damajaqua Cascades
Thousands of people go to the Dominican Republic for the waterfalls alone. There are 27 of them, and most of them are breathtaking. Some of them are perfect for a swim, but if you just want a tour, you can do that. You will not regret it. The scenery is to die for, and it is the perfect opportunity to visit the in-between landmarks.
The lagoons
As far as the bodies of water are concerned, you can find a lot of them. The blue lagoons will leave you speechless, and you can take the most amazing pictures there. For instance, you can enjoy Hoyo Azul, Gri Gri Lagoon, and Laguna Dudu. There are few places in the world that can beat those places in beauty and wonder. Surely that is what you are looking for on vacation after all.
Apart from beaches and amazing islands, the Dominican Republic is also the home of various historical landmarks like Alcazar de Colon, National Pantheon, and Convento de Los Dominicos.
While you are at it, do not forget to take a tour of Santiago de Compostela and Valença do Minho from Porto.
Visiting the Dominican Republic should be on your bucket list. It is a wonderful place full of wonders and breathtaking scenery. However, do not forget about the documents you need for your trip. You do not need a visa, but you must pay for a Dominican Republic tourist card in advance. You can extend it while there, but you need to pay for the first 30 days before departure.
IMPORTANT NOTE: CURRENTLY WE DO NOT OFFER THIS VISA. STAY TUNED, BECAUSE IT WILL BE AVAILABLE SOON.