There is an incredible place in Ecuador, located in the Pacific Ocean about one-thousand kilometers away from the coast of Ecuador's mainland where we can find the Galapagos Islands, a group of nineteen islands with a beauty that seems almost out of this world. The Galapagos Islands in Ecuador are a UNESCO World Heritage Centre, plus one of the richest marine ecosystems in the world.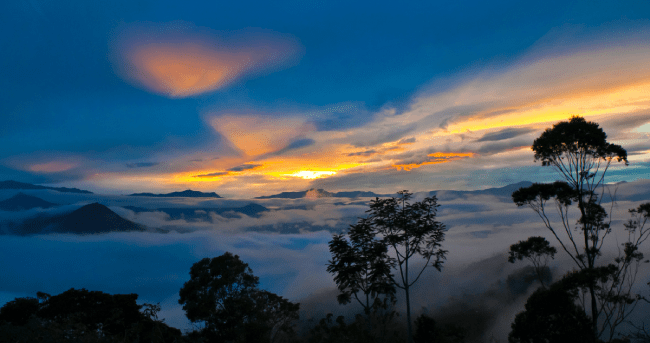 This idyllic place is for sure on the bucket list of many travelers, and now there are new requirements for those who want to visit The Galapagos Islands or any of the other great places in Ecuador such as the Amazonas jungle, the colonial towns, the indigenous villages or the middle of the world.
If you are currently thinking of visiting Ecuador, we invite you to keep on reading to find vital information about the PCR COVID 19 test and the Ecuador Traveler Health Declaration, which are some of the current requirements and necessary documents for citizens of the United States of America traveling to Ecuador.
Frequently Asked Questions (FAQs)
Can American citizens travel to Ecuador during COVID-19 times?
Ecuador has resumed entry of international flights and therefore also passengers, into its territory since this past June. American citizens are allowed to visit Ecuador and those traveling to the country must take into account and follow the established measures and protocols aimed to control and prevent the spread of the virus. This is what you will need to enter Ecuador during the pandemic times: your biometric passport, a Traveler Health Declaration, and your PCR COVID-19 test with a negative result.
What is the Ecuador Traveler Health Declaration?
The Traveler Health Declaration is a new requirement to enter Ecuador. This form should be truthfully filled with your traveling information such as flight and accommodation details, emergency contact info and most importantly it must indicate your real health condition. Since this is a single entry document, each time you travel to Ecuador you will need to get one.
What is a PCR COVID-19 Test?
There are currently three different types of tests for COVID-19. One of them is the Polymerase Chain Reaction (PCR) COVID-19 test, which is a greatly accurate test used to detect whether a person is currently infected with the virus. For this test, a nose or throat swab sample will be collected to be analyzed. If you are visiting Ecuador soon, you will need a negative PCR COVID-19 Test and your Health Declaration to be able to enter the country.
Is it mandatory to take a PCR COVID-19 test to travel to Ecuador?
A negative PCR COVID-19 test is necessary to be able to enter Ecuador, all travelers, without exception, must provide one along with their Traveler Health Declaration. It is important to note that this test has to be performed no more than 72 hours before boarding, and if you do not present your PCR COVID-19 test, you will be asked to take one upon your arrival at your own expense and to wait in a short-term accommodation until you receive your test negative results. If the result is positive there are other measures to follow- you can reach out to our customer agents to expand the info about it.
Is there a mandatory self-isolation period for Ecuador?
There was a mandatory fourteen days quarantine period for Americans and all travelers visiting Ecuador a few weeks ago. However, a self-isolation period is not required anymore as long as visitors can provide a Traveler Health Declaration and a negative PCR COVID-19 test.
How can I apply for my Traveler Health Declaration?
To apply for your Traveler Health Declaration is really simple and effortless with iVisa.com. All you need to do is to follow these three steps:
First, Take around ten minutes to type your personal info and travel details onto the application form.
Second, please read again all the fields on the application form and make sure that all the information is correct.

Third, provide these following along with your application form:

A scanned copy of your passport.
An email address to receive your Ecuador Traveler Health Declaration.
A payment method. Choose between credit card, debit card, or PayPal.
How are the processing times and prices for the Traveler Health Declaration?
With iVisa.com, you can pick from three options with different processing times and prices that adjust to your preferences or needs:
Standard option, This option offers regular wait (

24 hours

) and affordable prices (

USD 20.00

).
Rush option, If you prefer less processing time (

4 hours

) and can pay a bit more (

USD 35.00

).
Super rush option, Minimum wait (

30 minutes

) at a higher price (

USD 60.00

).
Why should I use iVisa.com to apply for my Traveler Health Declaration?
Here are a few reasons why you should use iVisa.com:
You save time and effort. We handle the boring part and you enjoy the fun!
It is entirely online, you can do it all in the comfort from anywhere you are
Your documents and information are processed under a highly secured system.
We have excellent agents ready to help you through every step.
Find many more reasons by reading our customer reviews on our page.
I would like more information, where can I find it?
To find more information about the Traveler Health Declaration for Ecuador or any other travel documentation for Ecuador, please get in touch with our customer service agents. The team is available 24/7 and will gladly help you and provide all the information that you might need.
Planning your trip to Ecuador? Apply here for your Traveler Health Declaration.