Quito, the capital city of Ecuador, was the first city ever to be declared a UNESCO World Heritage Site due to the diverse and natural geographical beauty, the well preserved eighteen-century architecture, the colonial heritage broadcast all around the city, plus its culture and traditions. The reasons to visit this amazing city are endless, and the things to see and do not only in this capital city but in fact in the whole country are almost unnumbered.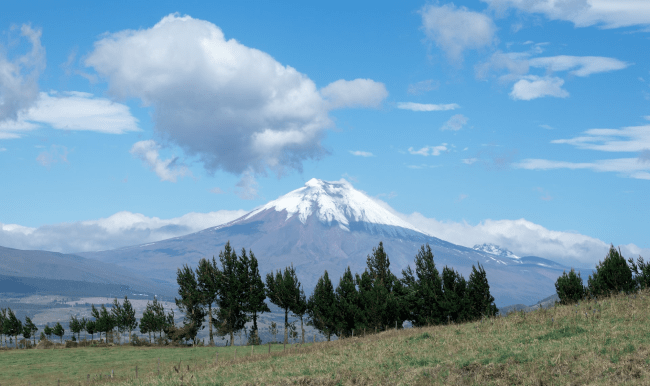 If you are considering visiting Ecuador, you must know that there are now some mandatory requirements established by Ecuador for all travelers who want to visit the country anytime soon. We invite you to continue reading, you will find important info about the PCR COVID 19 test and the Ecuador Traveler Health Declaration which are necessary for tourists traveling to Ecuador.
Frequently Asked Questions (FAQs)
What do Argentinian citizens need to visit Ecuador during COVID-19 times?
Travelers from Argentina who want to visit Ecuador would have to meet the current regulations established by Ecuador in aims to control and prevent the contagious of the COVID-19 virus. Argentinians and all travelers, in general, must provide apart from their biometric passport a Traveler Health Declaration and a negative PCR COVID-19 test to be able to enter Ecuador during the ongoing pandemic times.
What is the Traveler Health Declaration?
One of the requirements to enter Ecuador at the moment is to present a Traveler Health Declaration. This is a form that contains key information about your health condition, an emergency contact and your flight and accommodation details. Every traveler must provide truthful data since this will help safeguard their health and the local's health as well. Please know your Traveler Health Declaration does not replace a visa and also it is a single entry document, so you will need to obtain one every time you travel to Ecuador.
What is a PCR COVID-19 Test?
The Polymerase Chain Reaction (PCR) COVID-19 test is used in patients to determine the presence of the COVID-19 virus. It analyzes a patient's samples commonly collected via nose or throat swab. You will need to provide this test along with your Traveler Health Declaration to be allowed into Ecuador.
Is it mandatory to have a PCR COVID-19 test to visit Ecuador?
Other than your Traveler Health Declaration you will need to have a negative PCR COVID-19 that has been performed no longer than 72 hours before boarding. It won't be possible to enter Ecuador without meeting this requirement, travelers who don't bring theirs will have to take one at their own expense and proceed to wait in a provisional accommodation until a negative test result comes out.
Is there a required quarantine period for Ecuador?
Ecuador had established a mandatory fourteen-days quarantine for travelers who wanted to visit the country when it first started to allow international visitors again. However, this has changed in last weeks and now visitors who provide a Traveler Health Declaration and a negative PCR COVID-19 at their arrival won't need to go into quarantine.
How can I apply to obtain my Traveler Health Declaration?
Obtaining your Traveler Health Declaration is rather a simple task, iVisa.com makes it extra easy for you with a secure online process that you can complete in about ten minutes by following these three steps:
First step, carefully fill out the application form with your information and travel details.
Second step, double-check that all the information in the form is accurate.

Third step, other than your information you will need to provide these:

A scanned copy of your biometric passport.
An email address where you will receive your Traveler Health Declaration.
A payment method. You can use a credit card, debit card, or PayPal.
What are the waiting times and fees for the Traveler Health Declaration?
Waiting times and fees for the Traveler Health Declaration vary to adjust to your preferences. At iVisa.com you can find three great options with different waiting times and fees, pick whichever works better for you:
Standard option, this is your option if you prefer affordable prices (

USD 20.00

) and standard waiting time (

24 hours

).
Rush option, pick this option if you don't want to wait much (

4 hours

) and can pay a bit more (

USD 35.00

).
Super rush option, if you want/need your document asap (

30 minutes

) and don't mind paying a higher price (

USD 60.00

).
Is iVisa.com the right choice for my Traveler Health Declaration?
Using iVisa.com to obtain your Traveler Health Declaration is a smart choice. There are experts at iVisa.com who work on processing your application, and an exceptional team of customer agents. Your personal and payment information is secure and the process to apply couldn't be easier. You can read our customer reviews to learn more about the great service we offer.
Where can I find more information?
You can contact our customer agents who are available 24/7 and will happily assist you and answer the questions that you might have.
Visiting Ecuador soon? Apply here for your Traveler Health Declaration.