When choosing a travel destination, make sure you pick a country where you will not run out of things to do or places to explore. Consider exploring Egypt who only does not have a rich and unique culture and history but has almost everything travelers wish to visit may it be natural or man-made.
Egypt has opened its borders to welcome tourists. They resumed international travels on the 1st of July, 2020. Before doing so, they made sure to have come up with efficient health security measures that will protect public health and economic welfare from the COVID-19 pandemic.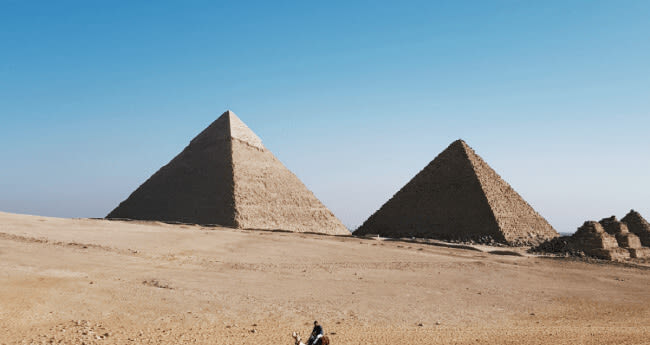 Arriving passengers must adhere to Egypt covid 19 travel restrictions if they wish to be granted entry into the country. On top of the regular entry requirements required, border security will ask passengers to provide additional documents that will prove that they are not infected with COVID-19. Passengers will also be subject to health security protocols put in place at an Egyptian airport.
iVisa.com is the best service platform to apply for your travel documents. Know the latest travel updates and entry policy changes by visiting our website and taking advantage of our Visa Tracking Tool.
Frequently Asked Questions
Egypt covid 19 travel restrictions: What do I need to know about it?
Countries around the world made significant changes to their entry requirements as part of their COVID-19 response. This is to make sure that while they aim to boost the tourism industry, they do not cause health security risk in the country and even internationally.
Aside from requiring tourists to apply for a visa, the Immigration authorities will now ask arriving passengers a printed copy of their PCR COVID-19 test indicating a negative result before fully granting anyone entry. In addition, passengers will also have to provide a valid copy of their medical health insurance policy as well as a completely filled out public health card with their personal information and travel history.
There is no need to hesitate about traveling during the pandemic. iVisa.com will inform you about everything you need to know on how to travel to Egypt during the coronavirus. Start your visa application today and we will take care of all of your travel needs.
Do I need a COVID vaccine or vaccination certificate to enter Egypt?
No, you don't. As of today, COVID vaccination passports or certificates are not a mandatory to enter Egypt. Now if you are a Covid vaccine certificate holder, you won't need to present a negative PCR test nor to follow a quarantine.
Accepted vaccines are AstraZeneca, Janssen, Moderna, Pfizer-BioNTech, Sinopharm, Sinovac and Sputnik V. You are considered vaccinated if all doses of a vaccine against SARS-Cov-2 have been administered for at least two weeks before traveling.
Please note: the PCR test and the vaccination certificate must contain a QR code.
Is there a quarantine requirement on arrival in Egypt?
Quarantine requirements: There are no quarantine requirements provided the traveler has proof of vaccination with a QR code or a negative test result with a QR code.
What important information must be indicated in the covid test certificate?
When complying with your COVID test certificate, it is important to take note of the following in order for the document to be accepted by border securities:
The PCR test must be taken no more than 72 hours prior to your departure.
The date and the hour the sample was taken must be indicated in the certificate.
The type of sample taken must also be present in the document.
The certificate must be stamped by an accredited laboratory.
Make sure you comply with Egypt covid 19 travel restrictions and acquire all your travel documents before your trip. To make sure you do all of this on time, pay iVisa.com a visit in order to be assisted by the best visa specialists.
Do I need to take a PCR COVID-19 Test before traveling to Egypt?
To enter the country, all travelers aged 7 years and older, including Egyptians, must show proof of health insurance and have a printed negative COVID‑19 PCR test certificate from an accredited lab in English or Arabic taken within 72 hours before your departure.
Please notice that passengers traveling from Japan, China, Thailand, North America, South America, Canada, London Heathrow, Paris, and Frankfurt will be allowed to provide the test certificate a maximum of 96 hours before the flight time due to the long travel and transit periods at these airports.
Children below 6 years old and transit passengers are exempted from the negative COVID‑19 PCR test certificate requirement.
Once the passenger leaves Egypt, the COVID‑19 PCR certificate will be considered expired and won't be valid for a return flight to Egypt (in other words, the certificate cannot be reused).
In addition, all travelers arriving from India, Brazil, and Latin America must undergo a COVID-19 test upon arrival.
How do ivisa.com protect customer's information?
Our website security protocols will make sure your personal information is protected from unauthorized access. Plus, we only collect the information needed for your visa applications. Our employees are trained to keep your data confidential and know how to respect your data privacy.
Feel free and safe in filling out your visa application forms at iVisa.com. We will help you follow Egypt covid 19 travel restrictions to the letter.
What are the processing costs and fees?
If you're in no rush, Standard Processing is perfect for you. It's the most affordable and has a reasonable turnaround time.

USD 20.00

-

24 hours

.
Rush Processing has a faster process and costs a bit more than Standard Processing.

USD 35.00

-

8 hours

.
For time-sensitive circumstances, you need the Super Rush Processing option. It gets you the form the quickest and is reasonably priced given the turnaround time.

USD 60.00

-

4 hours

.
No need to worry about Egypt covid 19 travel restrictions! Fill out the application with us and we will make sure you get your order on time.
What if I have more questions?
You can use the widget on iVisa.com to contact our customer service team. You also have the option to send your queries about How Citizens of the United Kingdom Can Travel to Egypt During Coronavirus via email to help@ivisa.com.
iVisa.com Recommends!
Tourists have a lot to choose from, take photos in the Pyramids of Giza, pretend to be a tomb raider in the ruins of Egypt, sail into the Nile river or go hot air ballooning in Luxor. We recommend you do all of this after trying out delicious Egyptian dishes.
Just remember to follow the Egypt covid 19 travel restrictions so you can fully enjoy your trip to the Golden Empire.
Get your visa today and your other travel documents at iVisa.com