The best way to start a trip is by learning about the requirements and conditions to enter the country of destination. As it occurs to many other countries, Armenia is a visa required country to enter the Schengen zone. This means its citizens need an Estonia Schengen visa for Citizens of Armenia to be welcomed by the Estonian government.
iVisa.com takes advantage of digital technologies to offer a complete online service to get your Schengen visa. Our expert team is always looking for the best option to process your documents.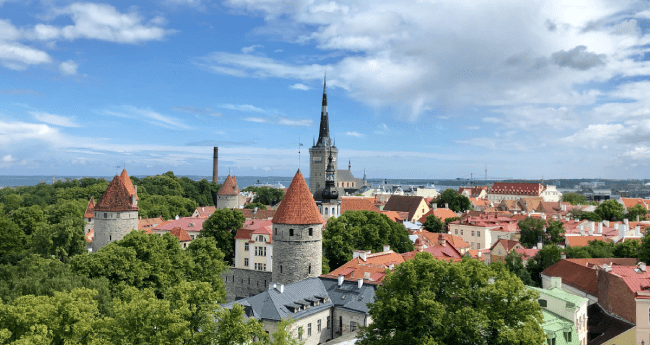 Most people think that traveling is not an option these days. The good news is, from the late months of 2020, many countries in different continents started to open their borders to receive foreign visitors. The rules for traveling changed, but regardless of the obstacles, at iVisa.com, we are prepared to take you to your destination.
How to access the online service of iVisa.com?
Applying for your Estonia Schengen visa for Citizens of Armenia with iVisa.com is simple:
Fill the online form with some basic information.
Put together with the application form some additional documents (see what you need in the FAQs).
Choose an option to process your application and send it.
Follow the instructions received from our experts .
Edit the info in your application and send it back.
Check your Email.
iVisa.com recommend printing a copy of your Estonia Schengen visa and store a digital copy in your smartphone.
If some of the steps are confusing to you, please contact our Customer service agents. They are available 24/7 to answer your consultations.
Applying in advance? How is that?
As simple as applying with anticipation for your Estonia Schengen visa for Citizens of Armenia. Be ahead of the rest and send your application within four weeks before leaving for Estonia.
Enjoy the benefits of being able to edit and improve your application, get more assistance from our team, have more time to gather the required documents, and last but not least, iVisa.com can process your documents in the ideal moment to increase your chances of getting the Estonia Schengen visa.
It is a great choice to apply in advance for the Estonia Schengen visa for Citizens of Armenia. Start your application today and let our Customer support team assist you along the process.
Frequently Asked Questions
Is it a good idea to visit Estonia during the Covid-19 pandemic?
It is always a good idea to travel. In mid-march 2020, the Estonian government, in cooperation with the Schengen zone authorities, closed the borders to protect their locals from the Covid-19. However, by the end of the year some of the restrictions were eliminated, and new rules were established to allow travelers to visit Estonia.
The staff of a foreign consular office (and their relatives) residing in Estonia.
Suppliers of vital elements like food, goods, and raw materials.
Providers of medical services.
Crew members of a passenger transportation company.
Professionals Completing critical tasks in Estonia.
People of the tourism industry assisting groups of tourists. (authorization required).
Travelers on their way to their homeland transiting through Estonia.
When you leave for Estonia, you must make an honest declaration about your health condition and show a Certificate with a negative COVID-19 result.
At the border control in Estonia, this document will be required too. Remember, this is a critical document, and lying about that could bring terrible consequences.
Are you part of a special category not mentioned above? Would you like to confirm if you are authorized to enter Estonia? Please, click on the live chat button and receive professional assistance from our Customer support team.
Get started on your application
What is the validity of my Estonia Schengen visa?
Nobody except the Schengen zone authorities can define the validity of your visa. Anyway, the available options for your Estonia Schengen visa for Citizens of Armenia are single-entry visa, a double-entry visa, or multiple entries visa.
Depending on the purpose of your travel and the category of traveler you fit in, your visa may be authorized for a few months, 3 years, and 5 years.
I heard about the 90/180 standard. What is that?
This standard is actually a rule that establishes the permitted stay for visitors once they enter Estonia or any other nation of the Schengen zone. The 90/180 rule allows non-Schengen zone citizens to stay in Estonia for a maximum of 90 days in a period of 180 days.
It is a simple rule, but to ignore it may bring a lot of problems with local authorities and may even cause the cancelation of your Estonia Schengen visa for Citizens of Armenia and the immediate expulsion of the Schengen zone.
What documents/information must I send together with my application?
Presentation letter - To certify you are visiting Estonia for a valid reason. The letter must be signed by your contact in Estonia, and if possible, it must be legally notarized.
Passport copy - Together with your application, you must send a copy of your valid passport. Check it is valid for the duration of your trip and even 180 days beyond the return date.
Passport size Photo - You will need two passport pictures, document standard size, white background. Getting the right photo requires a lot of time, with iVisa.com photo. you can get government compliant pictures without leaving home.
Flight reservation - Attach a copy of your itinerary. Remember, it is not recommended to buy flight tickets before getting your Estonia Schengen visa for Citizens of Armenia.
Sufficient funds - Include Bank account statements from the last 6 months to prove to authorities you have enough funds to cover your stay in Estonia.
Health insurance - You need to get Health insurance for up to 30.000 € in case of requiring medical assistance during your visit to Estonia.
Proof of Accommodation - Provide the address of the place you are staying in Estonia.
Payment method - Debit/Credit card, PayPal.
What are the options to process my application for the Schengen visa?
iVisa.com gives you three options to process your application for the Estonia Schengen visa for Citizens of Armenia.
Standard Processing time (

USD 20.00

-

24 hours

): Low cost, average response time. If you decide to apply in advance, this would be a good option.
Rush Processing time (

USD 35.00

-

8 hours

): High-speed processing, a higher price in comparison to the Standard processing.
Super Rush Processing time (

USD 60.00

-

4 hours

): The premium choice in terms of speed. You may get a response in a couple of hours. The highest price of the three options.
How safe is it to apply online with iVisa.com?
We are one of the safest options you will find to process your application for the Estonia Schengen visa for Citizens of Armenia. Our online services are usually ranked with 5 stars by our users. We invite you to stop by the Customer's review section to check it out by yourself.
Is there another way to get more information?
There are two options to find more information about the Estonia Schengen visa for Citizens of Armenia. Visit iVisa.com blog and take your time to learn about the process to apply, or click on the live chat button and receive personal assistance from one of our Customer service agents. They are available 24/7 to assist you.