Travelers from Bahrain have the chance to enter Estonia as long as they acquire the Schengen Visa. iVisa.com is the perfect partner for these types of procedures as we're experts in online visas. We can provide all the details about the Estonia Schengen Visa for Citizens of Bahrain.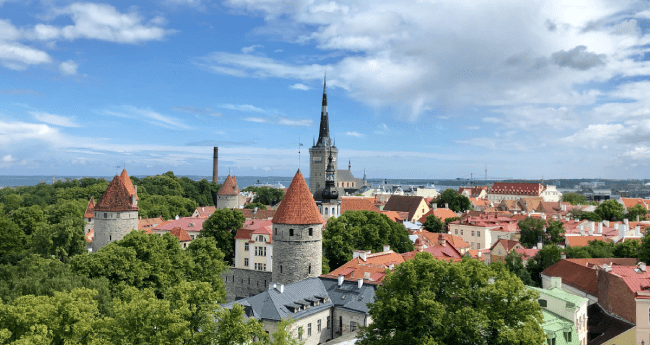 The Schengen Visa is available for tourism, study, medical and other purposes. Besides, there is the possibility to obtain single, double, or multiple entries with it. Don't worry! We can support you with the Estonia Schengen Visa for Citizens of Bahrain. Keep reading!
Frequently Asked Questions
For how long is my Schengen visa valid?
The Schengen Visa's validity will depend on the evaluation of your application. We can confirm you can get single-entry, double-entry, or even multiple entries. Also, the document may be valid for 1 year, 3 years, or 5 years.
We have all the details you need for the Estonia Schengen Visa for Citizens of Bahrain.
How long can I stay in Estonia with my Schengen visa?
You can stay a maximum of 90 days in a 180-day period in Estonia. Remember that you can enter all 26 countries in the Schengen zone with the Schengen Visa. Plan your whole Eurotrip with iVisa.com.
What information should I gather to apply for the Estonia Schengen visa?
Certification letter - A document stating the purpose of your trip, and it must be signed by who is inviting you to Estonia.
Valid Passport - Make sure your passport is valid for at least 3 months after you leave the European country.
Previous visas - In case of any.
Passport Photo - Two passport photos with white background. We have all the details about the photo requirements.
Flight itinerary - Show the round-trip ticket to assure you will return to your home country.
Bank supports - Show you have enough funds to travel.
Medical assistance - Acquire travel insurance for the whole period of your journey.
Hotel Reservation -
Payment method - Pick between a Debit/Credit card.
Email address - Expect an email with all the instructions you need.
Our experts know what you need! Check more about the Estonia Schengen Visa for Citizens of Bahrain.
What are the fees to apply for the Schengen visa?
We offer three alternatives to process your Schengen visa.
Standard Processing Option - Pay the lowest fee and obtain the travel document at a regular time.
Rush Processing Option - We will process your application faster for a higher fee.
Super Rush Processing Option - The fastest option when you can't wait at a premium rate.
What are the steps I should take?
Fill out the application form and select a processing time.
Double-check your details and proceed to pay with a credit/debit card.
Upload any required documents.
We will send an email with all the information you need for the next steps towards the Estonia Schengen Visa for Citizens of Bahrain.
Can I trust iVisa.com?
Of course! We have been in the market for years helping tons of travelers with all their visa procedures. We have the right expertise to support the Estonia Schengen Visa for Citizens of Bahrain.
Where could I find more information?
Communicate with our customer service agents for any inquiries about the Estonia Schengen Visa for Citizens of Bahrain. We can help you at any time!
iVisa.com Recommends
Travel to Estonia and discover Kuressaare Episcopal Castle. The magnificent building has been standing since 1380 with Gothic architecture. Explore the convent building, courtyards, refectory, and the bishop's living quarters. Check the history museum to know more about all the historical events that happened in the castle. You will see over 2,000 antique coins, and some are even from the 1620s. The castle offers some traditional activities, such as pottery making, archery, among others. During the summer period, you can see Estonia's oldest working cannon being used.
Continue with the Lennusadam Seaplane Harbour, a fantastic place to get to know about maritime life. Check the 200 authentic maritime artifacts and ships in a unique space. Explore submarines from the 1930s, the steam-powered icebreaker, and the oldest ship in Estonia. Children love this place as they can wear navy uniforms and play around with the interactive features. We know you will enjoy your time in Estonia. Don't forget iVisa.com has the solution for your Schengen Visa process. Travel to Estonia now!