We know the first thing that comes to mind when thinking about traveling to Europe is the long and exhausting process to get a Schengen visa. More than 110 countries in the world are visa-required to enter Any of the 26 nations of the Schengen zone, and Bahrain is not the exception. Nationals from this country must go through the process to obtain the Estonia Schengen visa for Citizens of Bahrain before visiting the Estonian territory.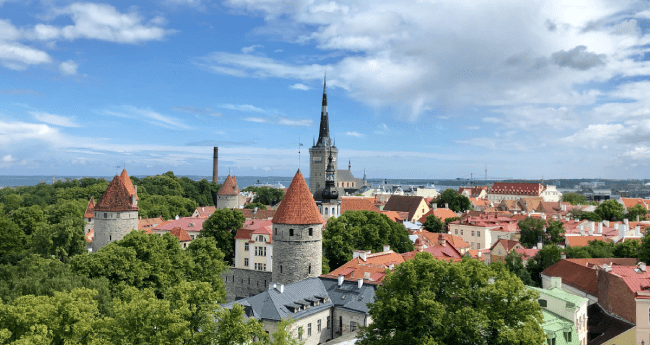 The good news is, iVisa.com has the best online application service to get your visa. You only need to follow a few simple steps and meet some basic requirements.
The world is slowly resuming its regular pace after the hardest moments of the Coronavirus outbreak. The improvement of health conditions gives travelers new options to enter a country. The skilled team of iVisa.com is ready to show you how to get your documents. In this blog, we present the latest updates about requirements, conditions, and options to apply for the Estonia Schengen visa for Citizens of Bahrain.
Get started on your application
What do I need to apply with iVisa.com?
Enter the application page and start filling the online form. (We recommend reading it carefully once you complete it).
Gather the required documentation according to the instructions (Find them below in the FAQs).
Choose your preferred option to process your application.
Receive feedback from the expert team of iVisa.com.
Edit your application and re-send.
Get Estonia Schengen visa for Citizens of Bahrain in your inbox.
Save your digital document on your mobile device (if applicable), and print a copy too. (The border control officers may require it)
Does applying in advance bring benefits?
Of course, it does!. Applying in advance allows you to take your application for the Estonia Schengen visa for Citizens of Bahrain one step further. Consider applying in advance if your trip is a few weeks (at least four) or months away.
By taking this option, you gain more time to improve the information on the online form. You can also take all you need to get more and better documents to support your request. And most importantly, iVisa.com can help you find the best moment to process your application.
Frequently Asked Questions
What are the contingency measures for Coronavirus in 2021?
The new conditions limit the access to Estonia to only the cases presented below:
Ambassadors and consular office staff. (And their family group)
Workers providing vital services: food, medicine, government services, and raw materials.
Doctors, nurses, paramedics, and health care personnel in general.
Crew members of a passengers' transportation company.
Technicians with critical skills hired by a local company to run vital tasks in Estonia.
People assisting groups of tourists. (previous authorization required)
Those crossing through the Estonian territory to reach their country of residence.
For all cases, travelers must be tested for Coronavirus before leaving their place of origin. Also, present a Certificate with a negative COVID-19 result at the border officers in Estonia.
Contact a Customer service agent to check your options before applying for the Estonia Schengen visa for Citizens of Bahrain.
May I know in advance the validity of my Estonia visa?
You will know for how long your visa will be valid once you receive your Estonia Schengen visa for Citizens of Bahrain. Remember, your document may be authorized for a few months, 1 year, 3 years, and 5 years. It also may allow a single-entry, a double-entry, or multiple entries.
Are there other documents required to apply for the Schengen visa?
Certification letter - State the purpose of your travel through a signed letter (get it legally notarized if possible).
Valid passport - Be sure to include a high-resolution copy of your passport with your application.
Passport style Picture - You will need two document photos. Obtain the best results from your pictures with iVisa.com photo.
Flight reservation - Send your flight itinerary together with the application form
Financial means - Prove you have enough means of subsistence for the entire visit to Estonia. It would be a good idea to get a copy of your bank account statements. (last six months).
Health insurance - This requirement is mandatory. Hire a medical assistance service with full coverage in Estonia and the Schengen zone.
Proof of Accommodation - Any place with a valid address in Estonia is acceptable.
Payment method - Debit/Credit card, PayPal.
Have you completed all the requirements to apply for the Estonia Schengen visa for Citizens of Bahrain? Then, we invite you to Get into the online form.
What is the most suitable option to process my documents?
Every option gives you a high-quality service. The difference is in the processing speed.
Standard Processing time (

USD 20.00

-

24 hours

): Low-speed processing for a comfortable price.
Rush Processing time (

USD 35.00

-

8 hours

): Higher speed. A faster response. Pay a higher price
Super Rush Processing time (

USD 60.00

-

4 hours

): Do not wait for an answer. Get an immediate response for a high but reasonable price.
Is my information safe with iVisa.com?
We assure you are leaving your information in the most capable hands. iVisa.com is committed to processing your application for the Estonia Schengen visa for Citizens of Bahrain under the safest conditions. Our security system creates several filters to keep your data away from possible threats.
You can check by yourself the results obtained by iVisa.com for thousands of users. Visit the User reviews section.
Can I access more information about the Schengen visa?
When you visit iVisa.com, you have two options to answer your questions about the Estonia Schengen visa for Citizens of Bahrain.
Chat with our Customer support agents by entering the live chat feature.
Find updated information at iVisa.com blog.