As a citizen of Bangladesh, you need a Schengen Visa to enter Estonia. You may believe processing a visa could be difficult, but everything is simple with iVisa.com. Our simplified procedure and affordable service are all you need for your Estonia Schengen Visa for Citizens of Bangladesh.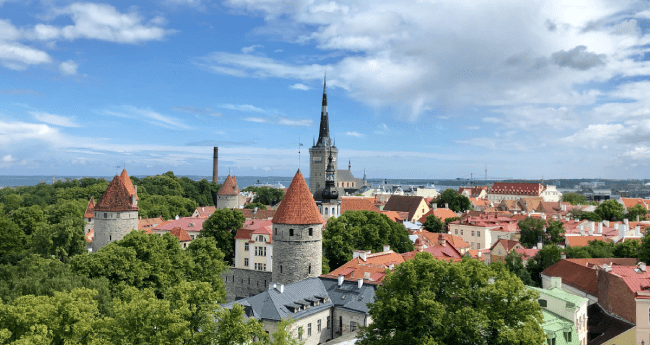 You can travel with the Schengen Visa for tourism, medical, study, and more reasons. Also, you can apply for single, double, or multiple entries. Keep checking all the details about the Estonia Schengen Visa for Citizens of Bangladesh.
Frequently Asked Questions
For how long is my Schengen visa valid?
The validity will depend on your application and the evaluation by the embassy. You can opt for single-entry, double-entry, or even multiple entries. Besides, you can apply for these validities: 1 year, 3 years, or 5 years.
Continue learning about the Estonia Schengen Visa for Citizens of Bangladesh.
How long can I stay in Estonia with my Schengen visa?
You need to follow the 90/180 rule, which means your maximum stay in Estonia must be 90 days in a 180-day period. Aside from Estonia, you can explore the 26 countries in the Schengen zone with your Schengen Visa. A single document provides access to most of Europe! Get it now!
What information should I gather to apply for the Estonia Schengen visa?
Certification letter - A letter explaining the purpose of your trip and provided by the person or institution in Estonia inviting you.
Valid Passport - The validity of your passport should be 3 months beyond the ending of your trip.
Previous visas - If you have any.
Passport Photo - Two passport photos with a white background that should meet the photo requirements.
Flight itinerary -
Bank supports - Any documentation showing you have enough money for the trip.
Medical assistance - Obtain travel insurance.
Hotel Reservation - Reserve your accommodation in advance.
Payment method - Pay with a Debit/Credit card.
Email address - We will communicate electronically.
We have all the information about the Estonia Schengen Visa for Citizens of Bangladesh.
What are the fees to apply for the Schengen visa?
According to your time and budget, check the alternatives we have:
Standard Processing Option - Go for the cheapest alternative if you're willing to wait an average time.
Rush Processing Option - Receive your documentation faster for a higher price.
Super Rush Processing Option - The procedure will be done as soon as possible, steeped at a premium rate.
What are the steps I should take?
Complete the application form with your details and pick a processing time.
Review your application and pay with a credit/debit card
Include any required documents.
After submitting your application, we will send you all the details you need to continue with the Estonia Schengen Visa for Citizens of Bangladesh. We got you covered!
Can I trust iVisa.com?
100%! We have established the highest security guidelines for all our procedures. Your information is safe with us as we will only use your details for the Estonia Schengen Visa for Citizens of Bangladesh process.
Where could I find more information?
Get in touch with our customer service agents to solve any doubt about the Estonia Schengen Visa for Citizens of Bangladesh. We are available 24 hours a day!
iVisa.com Recommends
Start your trip with Pärnu, located only two hours away from Tallinn, Estonia's capital. The fabulous beach and the small town are perfect for a relaxing getaway. The city is famous for its spas that offer countless services for all budgets. We recommend checking the Hedon SPA & Hotel. This spa has been standing for 200 years, and it offers famous mud wraps for smooth skin. Explore the pool, terrace, and other spaces.
The historic town dates back to 1265, so you can imagine how much history you will find here. Spot the ancient houses, the statue of Olev Siinmaa, an Estonian architect, secret passageways, and the monument of Johann Voldemar Jannsen, a relevant figure in Estonian's newspaper history. Take the opportunity to head to Kihnu island, which only gathers 700 inhabitants, mainly women. The musical traditions are still standing here after 1,000 years. Also, check older women wearing traditional clothing while driving around with a motorcycle, the preferred transport on the island. We're sure Estonia has everything you want on a holiday destination. Travel now with iVisa.com!