Schengen Visas allows travelers to stay in the Schengen area for up to 90 days every six-month period. This important document is required to enter Estonia. There are different types of visas to apply for, for instance, Study Visa, Work Visa, Tourist Visa, and Residence Visa.
iVisa.com has for you an excellent platform that helps you to obtain in an easy way whatever visa you want.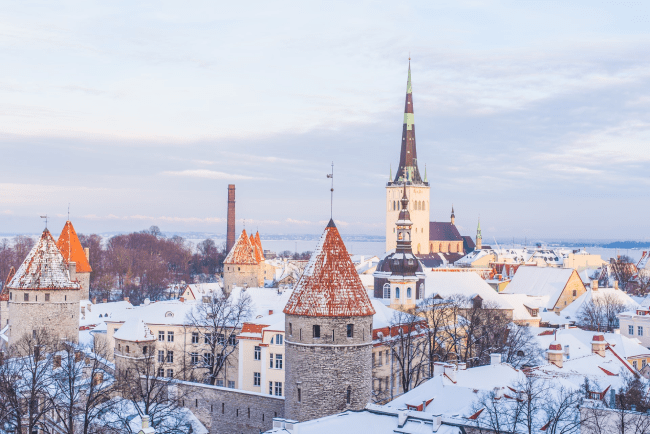 Sometimes too much paperwork can be an obstacle to obtain your Schengen Visa but with iVisa.com you don't need a lot of it. In this blog, we want to explain to you the benefits you can obtain applying for your Estonia Schengen Visa for Citizens of Botswana. We offer you Security, Speed, and Efficiency during his important procedure.
Apply in Advance and Start your application now!
Prepare your application as follows to obtain your Estonia Schengen Visa for Citizens of Botswana:
Access the application page.
Complete the information as requested.
Select a processing speed.
Our experts review your application and let you know if there are any problems.
Receive your e-Visa via Email.
Print or display your e-Visa for officials at the airport in Estonia.
ADVICE
If you are intent to travel to Estonia you must provide evidence of a negative Covid-19 test. Some countries imposed restrictions to enter the Schengen Zone. Our Executive team is updated about this topic, contact them and resolve any doubt you have. They will be happy to assist you with your Estonia Schengen Visa for Citizens of Botswana application.
Frequently Asked Questions
How long is the Schengen Visa valid for?
The tourist visa is commonly valid for stays no more than 90 days. If you will be traveling a lot and not only in one Schengen country it's recommendable to fill in the "multiple entry" gap in the application form.
This way you will be able to enter and leave Schengen Zone as you please for the amount of time allowed on your visa issued.
If you have any doubt about your Estonia Schengen Visa for Citizens of Botswana our iVisa.com's service can provide you more information about this procedure.
What are the required documents for an Estonia Schengen Visa for Citizens of BOTSWANA?
iVisa.com has created a list of the required documents, you will find a short brief for each requirement.
You just need the following:
Please fill out the application form
A professional picture. This document can be easily obtained with iVisa.com Passport Photos's professional service.
Original Passport.
Flight reservation and travel itinerary, including dates, flight numbers, and hotel reservations, or proof of accommodation.
Travel health insurance. A document that proves you have travel health insurance for the whole Schengen territory.
Proof of financial means. Proof of sufficient financial means for the period of stay in Estonia, as a debit/credit card or/and Paypal profile to proceed with the payments.
If you are ready to request your application, click on iVisa.com page
What are the restrictions due to Covid-19?
Travelling to Estonia is possible for the following persons
Estonian citizens, residents, and their family members.
Citizens and residents of the European Union, the Schengen Area, the United Kingdom of Great Britain and Northern Ireland, Andorra, Monaco, San Marino, and the Vatican, and individuals with a long-stay visa and their family members if they show no symptoms.
Citizens of foreign states without symptoms.
Travelers without symptoms arriving from other high–risk countries (150 cases or more per 100,000 people for the previous 14 days) are also required to self-isolate for 10 days. To shorten the self-isolation period, a negative PCR COVID-19 test needs to be taken no more than 72 hours before departure or a test taken on arrival in Estonia. A second negative test no earlier than 6 days after the initial test will allow you to exit self-isolation.
In case you need more information about this sensitive situation please, contact our support service team. They are updated about this topic and they will guide you to obtain your Estonia Schengen Visa for Citizens of Botswana successfully.
How much price and time will be taken for the processing of the Schengen Visa?
iVisa.com can offer you different and easy ways to pay, and of course, the prices are according to your needs.
The three alternatives are:
Standard Processing time (

USD 20.00

-

24 hours

): this is the standard option that allows you to get your document the most affordable way possible.
Rush Processing time (

USD 35.00

-

8 hours

): Obtain your Estonia Schengen Visa for Citizens of Botswana very fast with this option, the price is a bit more expensive than the standard.
Super Rush Processing time (

USD 60.00

-

4 hours

): If you want to get your visa made as soon as possible then select this one. The price may be high but the service is worth it.
How do I know if my Visa was accepted?
Log-in on our iVisa.com page at the top right of the page, you will find the status button. select it, and follow the steps. Or if you want personal assistance contact our team support and they will provide you all the detail about your Estonia Schengen Visa for Citizens of Botswana.
I made a mistake on my personal information when processing the visa. Can I modify the form?
If we have not processed your Schengen Visa, we can make changes without a problem. Please contact as soon as possible our customer support team and they will assist you. Remember to avoid that, be careful, and review all the info exhaustively.
Is it safe to use iVisa.com's service?
A great advantage of iVisa.com is that it has a modern platform that allows you to complete your request safely and our system protects your data and only authorized professionals can access it.
Read our reviews, left them by past customers to get a clearer idea about the safety of our page.
Where can I find more information related to applying for a Schengen Visa for Citizens of BOTSWANA?
In case you have any questions about Estonia Schengen Visa for Citizens of Botswana after reading the information on this article, you can reach out to iVisa.com customer service agents or search for more information on iVisa.com's blog. You can find more details about it.
Don´t hesitate to contact our customer service team, they are ready to help you 24/7. There you have it. You're ready to go! Apply here.
iVisa.com Recommends
Estonian National Museum
Is equally renowned for its fascinating permanent exhibits on Estonian history and culture, as well as its arresting architecture. The building, a conceptual art piece opened on a former Soviet military base in 2016, was designed to resemble an airfield taking off into space. The lighting makes it an especially impressive sight. So, this is the perfect place for passionate history travelers.
Give yourself at least half a day to explore the treasures inside the museum. The main permanent exhibition is Encounters which allows the tourists to peek into the lives of ordinary Estonians and their culture from the Ice age to the modern-day. This is an amazing experience.
The other permanent exhibition is Echo of the Urals, focuses on the Finno-Ugric indigenous people. The viewers are invited to dive into explanations, explore different maps, play games, enjoy animations based on Finno-Ugric fairy tales, and watch how the nation groups are living today. High-tech installations throughout the museum make the experience even more interactive. Simply, this is an unbelievable place waiting to be explored by you!