Estonia is one of the best places to visit in the Schengen region, you will be able to find beautiful beaches and dream architecture. Estonia is worth a visit, so don't delay in applying for your Estonia Schengen Visa for citizens of Cote d'Ivoire if you want to experience the beautiful city of medieval castles and interesting local traditions. Take a look at this blog full of helpful questions and answers that cover everything our COTE D'IVOIRE readers need to know about traveling to Estonia.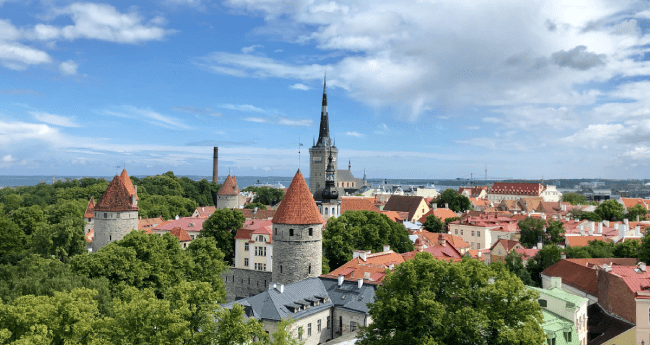 Get ready to enjoy a slice of rye bread and the best beer in Estonia, thanks to the practical advice you can find on iVisa.com. Read on to learn more about the Estonian Schengen Visa for Citizens of Cote d'Ivoire and the services provided by our professional document processing team.
Frequently Asked Questions
What is a Schengen visa?
If you live in a country that is not part of the Schengen Economic Area, that does not have a visa waiver agreement with the region, and you plan to visit Estonia, you will need to apply for an Estonian Schengen Visa directly with the embassy.
This document allows you to enter the country without any hassle. You can visit the country multiple times with the multiple entry benefits version of this travel document. You will have to meet with the consulate staff for an interview before you can get the Estonian Schengen Visa for Citizens of Cote d´Ivoire entered into your passport, so don't think twice!
How can I apply for a Schengen visa for citizens of Cote d'Ivoire?
You cannot apply for an Estonia Schengen Visa for Citizens of Cote d'Ivoire with iVisa.com at this moment, as you must attend an interview with the authorities. Even so, the iVisa.com website is a great place to get travel advice, and we can help you process any digital visa requirements with these simple steps:
Complete the form with your personal information. You can check the prices of the iVisa.com processing options and choose the time period that best suits your trip.
Please take the time to review your responses as any typographical errors could be detrimental to the outcome of your application.
Now you can pay your processing fee with a Paypal account or a credit/debit card.
Upload the necessary copies, such as your passport information page. Once you click submit, the request will be reviewed. It's that easy! Just wait for the response to be delivered to your inbox by email.
Can a minor apply for an Estonian Schengen visa?
All people including children and older adults must present an authorization to enter any of the Schengen countries. The use of the Estonian Schengen Visa for Citizens of Cote d'Ivoire aims to reduce illegal immigration and security threats. This authorization will be able to protect the borders of the region and, hopefully, it will deter and prevent illegality and terrorism from entering and threatening the safety of residents.
What document do I need to apply for the Schengen visa to travel to Cote d'Ivoire?
On the official government website, you will need to answer questions about:
Your personal data, including your full name and your date and place of birth
Information about your citizenship and address
Email address and phone number.
Education and work experience.
Background and eligibility issues about your medical condition, travel to countries at war or places where you were deported or rejected, as well as criminal records.
The team of professionals at iVisa.com simplify visa applications when we can; However, in the case of the Estonia Schengen Visa for Citizens of Cote d'Ivoire, you will need to apply through the government portal.
What prices does iVisa.com offer to process digital visa authorizations?
Unfortunately, we are unable to process your Estonia Schengen Visa for Citizens of Cote d'Ivoire. However, iVisa.com offers three different processing options to process your e-Visa. You can choose the option that best suits your needs, depending on how far in advance you plan to travel.
Standard Processing Option Lower price with average lead time.
Rush Processing Option Faster than average for a larger surcharge.
Super Rush Processing Option Pay more than usual for blazing-fast document delivery.
Is the ivisa.com platform secure?
After witnessing the data breaches and privacy invasions affecting other companies, we decided to address the security situation even before it had a chance to become a problem. The team makes your privacy its number one priority. Handling their confidential documents has made them security experts, and if you're unsure, check out what our users say about iVisa.com on the review page.
Where can I find more information?
If you are still not satisfied with the answers to these frequently asked questions, it may be time to contact one of the customer service advisors. They are waiting to hear from you, at any time of the day or night, in the online chat. Click on the homepage of iVisa.com for much more interesting travel news and updates on the Estonia Schengen Visa for Citizens of Cote d'Ivoire.
iVisa.com recommends!
Once you've started your vacation in Estonia, and arrived in Keila Harju County, do not miss your chance at going through Keila waterfall. It is a good place to walk and see the castle, while enjoying a Kali which is a fermented and sweetened drink, to make the afternoon enjoyable.
You'll love it!