Indian citizens who want to go to Estonia are naturally asking how to get an Estonia Schengen visa for citizens of India. However, most don't have enough information in order to initiate and follow through with the application. This article outlines some basic facts about the Schengen visa so continue reading and learn more about one of the most popular travel documents in the world.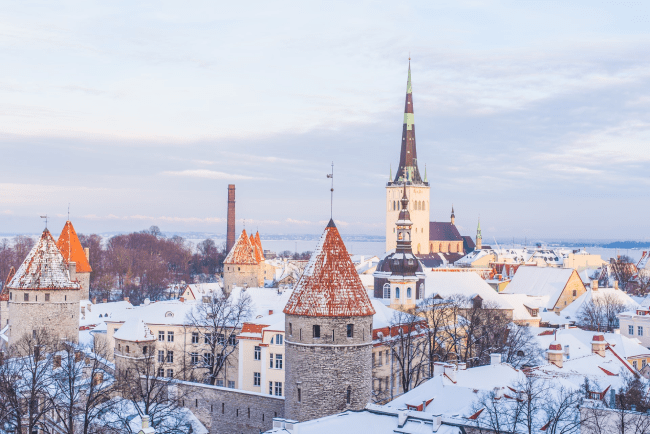 Like all Schengen visas, the Estonia Schengen visa can help facilitate the entry and movement of visitors from one Schengen Zone member country to another. The visa is valid for all members of the Schengen Agreement, those who are members of the European Free Trade Agreement, and those who are members of the European Union. This is why getting an Estonia Schengen visa for citizens of India is essential for Indian nationals who wish to enter Estonia or any member state.
Frequently Asked Questions
Do you have any information about the Uniform Schengen Visa?
The Uniform Schengen Visa or USV can best be described as a document that lets its holder stay within the territory of the host Schengen country or transit through the country's airport or seaport. Transits usually let the holder access the international zone within the airport or seaport for a few days at most, while visas that let visitors stay within the country can allow the visitor to stay for up to 90 days.
Are there different kinds of Uniform Schengen Visas?
There are two main USV categories: Category A and Category C. Category A visas are for airport transits and will only permit the traveler to access the international zone on the airport, so it is important for non-Schengen traveler going to a non-Schengen state with a change of flight at a Schengen member country. Category C visas, on the other hand, are short-term visas with single-entry, double-entry, and multiple-entry classifications. This kind of Estonia Schengen visa for citizens of India can let the holder stay for a maximum of 90 days inside the country.
How long is the validity period of Category C Schengen visas?
Category C visas are classified according to how many entries they are valid for. This type of visa has single-entry, dual-entry, and multiple-entry variants. Single-entry and dual-entry visas are valid for months to a year at most. Multiple-entry Estonia Schengen visa for citizens of India can have a validity period of 1 year to 5 years. However, all of these visas only have a maximum duration of stay of 90 days within a 180-day period, which the traveler must adhere to.
What is the price for an Estonia Schengen visa?
Schengen visa pricing is usually based on the age of the applicant, the type of passport that he currently has, and the purpose of his visit. For example, most adults have to pay €80.00 or about $90.00 for an Estonia Schengen visa for citizens of India, while children between 6 and 12 years old are charged with half the cost of the visa. Other travelers don't have to pay for the visa, like people who hold diplomatic visas, students and teachers on a school trip, family members of EU citizens, or traveling researchers on a relevant project.
What's the easiest way to apply for a Schengen visa?
iVisa.com has the easiest Schengen visa applications since the form is completely digital. There are also teams of experts who make sure that every application results in approval of the visa. That means you don't have to deal with the embassy yourself.
How can I best reach you if I have questions?
You can chat with our reps when you go to iVisa.com and use the chat function. That is the quickest way to get a hold of us. You may also drop us an email at help@ivisa.com if you prefer.