The Republic of Estonia is a country in Northern Europe. This country is abundant in forest and animal life, with more than 90 species to discover, and has a forest area of about more than fifty percent. They have not only taken care of the flora and fauna but have also managed to keep their cultural heritage intact. They have two UNESCO world heritage sites and many beautiful monuments as well. The traditional food of the country includes rye bread and various dairy products. Estonians also specialize in producing a variety of beverages such as vodka and beer and even coffee. Basketball and beach volleyball are popular sports in Estonia. There are a number of adventurous things to do in Estonia.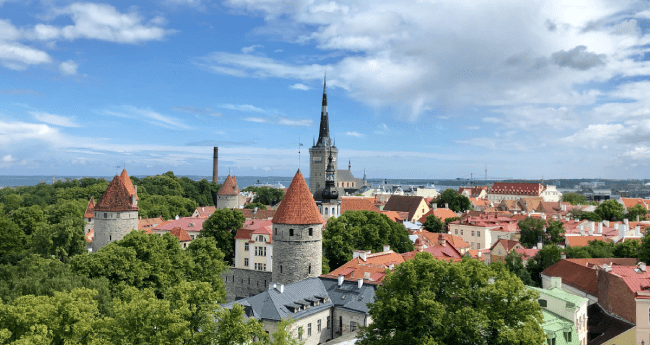 Estonia has been a part of the Schengen area since the 21st of December, 2007. So it is mandatory to get an Estonia Schengen Visa if you are traveling to that country. This is important because it keeps the foundation of the country strong by keeping the locals and visitors of the country safe. You can visit iVisa.com today and complete the process of applying for your Estonia Schengen Visa within no time. Visit iVisa.com to know the entire procedure.
With the help of the Frequently Asked Questions, you will have most of your questions regarding the Estonia Schengen Visa answered and if you still have trouble you can visit iVisa.com as it has all the information for the Estonia Schengen Visa for citizens of Iraq.
Frequently Asked Questions
The set of Frequently Asked Questions mentioned here will help you out when you apply for your Estonia Schengen Visa for citizens of Iraq. If you have more doubts and want to know more you can always visit iVisa.com.
What is the Estonia Schengen Visa?
The Estonia Schengen Visa is an important e-travel certification. This is an important document because it certifies the protection of the citizens, as well as the tourists of Estonia and tourists traveling to Estonia, will need this document.
What are the essential documents required for the visa application process?
The application form for the Estonia Schengen Visa for citizens of Iraq will require the documents listed below:
Passport: The passport that you provide should be valid for 3 months beyond the duration of your trip.
Email address: We will communicate with you and provide your documents to you via email.
Credit card/ Debit card/ PayPal: A credit/debit card or PayPal is needed in order to make the payment.
Is it necessary to get a medical cover to visit Estonia?
A medical cover is not mandatory for the citizens of Iraq who wish to enter Estonia. But you can always get one if you feel it is beneficial for you.
What is the processing time and price for the Estonia Schengen Visa?
There are three ways in which you can have you application processed for your Estonia Schengen Visa for citizens of Iraq. They are listed here:
Standard Processing: Your official papers will reach you just at the time of your trip.
Rush Processing: Your papers will reach you in advance of your trip if you pay a few extra bucks.
Super Rush Processing: You will receive your papers at the earliest by paying a little extra.
Get to know more about the Estonia Schengen Visa by visiting iVisa.com.
What is the application process for the Estonia Schengen Visa?
You can apply for the Estonia Schengen Visa for citizens of Iraq with the help of the process mentioned below:
Complete the Application Form- The application has to be filed via iVisa.com.
Attach Documents- The documents have to be scanned, uploaded, and submitted with utmost care.
Submit Payment- The application form has to be paid for with a credit/debit card or PayPal.
Our customer service can be approached at any given time. We are accessible round the clock.
How safe is iVisa.com?
The security and privacy tech team at iVisa.com is top-notch. You can put your trust in us while applying for your Estonia Schengen Visa for citizens of Iraq. All the data that you give us will be kept confidential at all times so that no third party can access them. You can also read from our clients by taking a look at our website iVisa.com.
I still have questions, what do I do?
Feel free to contact our customer support at iVisa.com if you still have questions or if you get stuck somewhere while applying for the Schengen Visa. We are available all day every day and will be there to help immediately.
iVisa.com recommends!
Thank you for trusting in iVisa.com. May you have a fantastic trip.