Many South African Citizens think about how to apply for the Estonia Schengen Visa as the visa will allow them to enter one of the more popular destinations in the world. However, most don't have sufficient information in order to get through with the application. Those who are living in South Africa will have to pass through security measures and have to submit requirements to be able to acquire authorization for them to travel to Estonia. In order to apply for the Schengen visa, you may need to submit a number of required documents.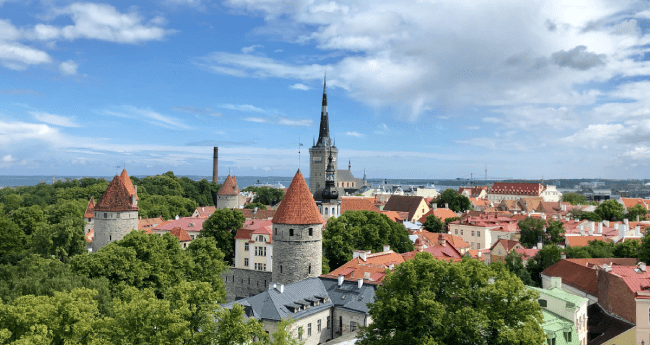 In this article, you can learn important information and methods before applying for the Schengen Visa. Please keep on reading to know the guidelines and have adequate knowledge that can help you obtain the Estonia Schengen visa for citizens of South Africa.
Frequently Asked Questions
Do you have any information regarding Uniform Schengen Visa?
The Uniform Schengen Visa or USV can be defined as a document that permits eligible travelers to travel to and enter any Schengen member state, such as Estonia. One type of USV also allows the holder to transit from a non-Schengen country to another non-Schengen country through a Schengen state within the country's airport or seaport.
How much is the Estonia Schengen Visa?
Prior to submitting the application, you may need to know the actual cost of the Schengen Visa. The fees are categorized depending on the visa type you are obtaining and the age of the applicant. Schengen visa normal tariff is 60 euro or 995 rand. On the other hand, applicants for Schengen visa low tariff or minors from 6-11 years old are half the price of the adult. The visa fee is exempted for children under 6 years old.
What are the different kinds of Uniform Schengen Visas?
Mainly, there are two categories which are Category A and Category C. Category A visa, permits the holder to travel only through the international zone of the Schengen country's airport without entering the country area. This kind of visa refers to the Airport Transit Visa. This is obligatory for citizens who are traveling from one non-Schengen state to another non-Schengen state with a change of flights in an airport in one of the Schengen states.
Category C stands is a type of short-term Schengen visa that is classified according to the number of entries the visa is valid for and the purpose of the holder's travel. Under this visa type, there are single-entry, double-entry, and multiple-entry visas. Single-entry and double-entry visas are valid for at least six months up to a year. The sole difference between single-entry and double-entry is that the double-entry has a chance to go to the Schengen country once more after you have left. Multiple-entry Estonia Schengen visa for Citizens of South Africa has a validity period of 1 year up to 5 years.
Is there a convenient way to get in touch with you if I have inquiries?
You can reach out to iVisa.com using our chat feature which is located at the lower right-hand portion of your screen at our website. You may also send us an email at help@ivisa.com . One of our visa specialists would be glad to help you out with any of your concerns and questions. You can contact us all day, any day.
What's the easiest way to apply for an Estonia Schengen Visa?
iVisa.com has the most convenient visa application for a Schengen visa. The application form is 100% digital, which means that you can fill it in while you are on the website. It also entails that you won't have to deal with the embassy or consulate, helping you avoid the hassle and inconvenience of taking long commutes, and saving you valuable time. We have a great team of visa specialists who review each application and make sure that applications are being managed appropriately to ensure high chances of approval.