There is a new travel authorization document coming down the line for select travelers that are going to member states of the Schengen Agreement and the European Union. It will be provided to the traveler once he is vetted by a system that is set to go online in the latter half of 2022. This system, called the ETIAS, will work much like the ESTA which is currently being used by the United States. It is created to be used by citizens of visa-exempt countries but aren't members of the EU or the Schengen Area.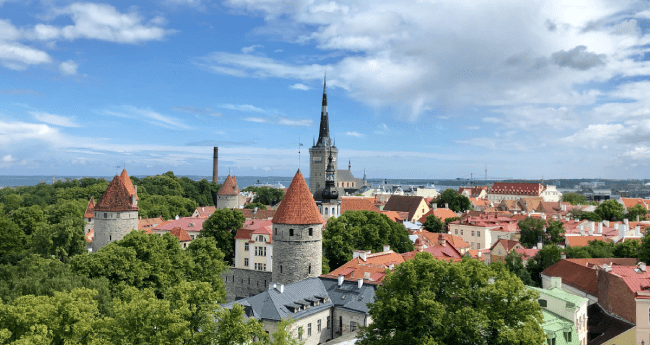 There were some horrible events that happened to EU and Schengen states in the last few years, events that led to loss of lives. This is why the European Commission authorized the creation of a system that can properly inspect the security credentials and identity of a traveler, and make a decision on the risk that he poses to the country that he is traveling to. This procedure is expected to boost the border management capabilities of individual member states and the EU as a whole.
Frequently Asked Questions
Some quick facts on the ETIAS
The ETIAS, as the system is called, stands for the European Travel Information and Authorization System. Its objective is to evaluate the credentials of inbound travelers from visa-exempt countries and decide whether they are security risks or not. The system will be able to access databases all across the world when it goes online in 2022, where it will gather the necessary information on applicants for the authorization.
This will boost an already strong civilian security system used by EU and Schengen states. It is expected to perform very well on its test run in 2022 and subsequent full launch in 2023, when every eligible traveler is required to get an ETIAS authorization before they enter the member states. If you are not allowed to get one, applying for an eVisa is your only convenient recourse.
Do I need to apply for an ETIAS authorization?
As previously mentioned in this article, the only eligible travelers for the ETIAS are citizens of non-EU, non-Schengen nations who are granted visa-free entry into the area. The ETIAS will perform a thorough evaluation of the applicant's credentials using the information it gathers from databases that it can access. It will then make a decision on whether to approve the application or not.
At the moment, there are a total of 59 countries whose citizens would need an ETIAS, including Bosnia and Herzegovina. This is why Bosnian citizens need to know where to get an ETIAS for Citizens of Bosnia and Herzegovina to enter Europe. However, countries may be added to or omitted from this list. If you don't need an ETIAS, you will need to present an eVisa instead.
How long is the application process?
The online application for the ETIAS usually takes no more than 10 minutes, where the applicant fills out the form and submits it. The system then evaluates the applicant's credentials and makes a decision within 96 hours on whether to approve the application or not. But there will be rare cases where the system will need additional documents. The decision in these cases may take up to 4 weeks.
Will I need an ETIAS if I enter by rail?
You will not need an authorization when entering an ETIAS country by rail. But remember that if you are not allowed to have an ETIAS authorization, you will still need an eVisa to enter.
Is iVisa.com the best platform for ETIAS and eVisa applications?
If you need an online travel authorization, be it an eVisa or an ETIAS for Citizens of Bosnia and Herzegovina, your best bet is the iVisa.com platform. Our visa specialists will get you the document that you need, and our website protects your information.
What is the best way to get more information?
You can get the information you need from the iVisa.com website. If you have other concerns or questions, you can call us at +1 (786) 460-2707 or drop us an email at help@ivisa.com.