Ethiopia grants access to all nationalities to an electronic visa when the purpose of the trip is tourism or visiting friends/family. Lebanese citizens enjoy the same privilege, which means that you can apply online for your Ethiopia visa. With iVisa, you can have it in your e-mail inbox in as little as 12 hours. But remember that the eVisa can only be used if you enter Ethiopia via Addis Ababa Bole International Airport. Other points of entry require a consular visa.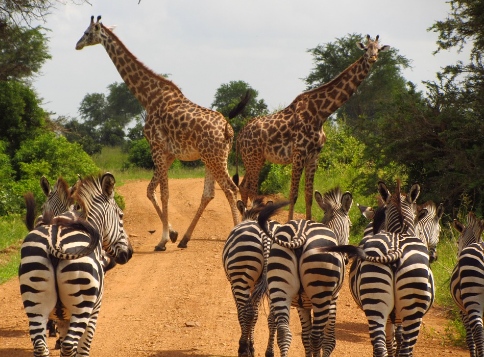 Frequently Asked Questions (FAQs)
What is an Ethiopia eVisa?
An Ethiopia eVisa is an authorization document that allows you to travel to the country of Ethiopia. Once the eVisa is issued it's electronically linked to your passport.
What are the requirements?
The first thing you are supposed to do is to make sure that you have everything necessary for a successful application process. You will see that you do not need much. Only the following:
Valid passport – you cannot apply for an Ethiopia eVisa unless you hold a valid passport. Plus, the document has to remain valid for at least another 6 months from the day you intend to cross the Ethiopian border.

A scan of your passport's bio page – you will be required to upload it when you fill in the form.

A digital passport photo – when it comes to your picture, make sure that it is taken recently and follows all the other guidelines for a valid passport photo.

E-mail address – since the entire application process happens online, you will receive your eVisa via e-mail in PDF format. Do not forget to print out at least one physical copy.

Means of payment – You can make the payment using your credit or debit card, but you can also use PayPal, Alipay, or WeChat.
What are the fees and the processing times that Ivisa offer?
When it comes to the former, iVisa gives you three options:
Standard processing – this may be the slowest available option, but it is the cheapest as well. Your application is processed within 3 Business Days, and the cost is USD 93.99.

Rush processing – this time, things move a little bit faster. You receive your Ethiopia visa within 2 Business Days, but the fee goes a little bit higher. You must pay USD 154.99.

Super Rush processing – if you want your eVisa as soon as possible, you can choose this option. Your application is processed within 12 hours, but you are charged USD 202.99.
As for the validity, the fees above apply for the 30-day Ethiopia visa. You have the option of selecting a document that is valid for 90 days, in that case you'll be charged $20 more for each processing time.
How is the online application form offered by ivisa?
iVisa created a short, 3-step application form that you have to fill in. However, keep in mind that if you need some help along the way, or you have questions, you can reach iVisa's customer support via online chat or phone. The service is at your disposal non-stop and is entirely free of charge.
As mentioned above, the form consists of three steps.
Step number one requires you to provide some general information about yourself and your trip. You also have to choose a processing time for your application and a period of validity for your Ethiopia visa, both of which determine the eVisa's price.

Step two consists of payment and review. This review is crucial. Any mistake will lead to an invalid eVisa.

And the third requires you to upload a few documents that support your application.
When you are finished, you can submit your form, and iVisa will deliver the Ethiopia eVisa in the timeframe of your choosing.
How long is this eVisa valid for?
This eVisa is valid for 30 days after arrival for Lebanese citizens.
How many entries am I allowed with this eVisa? How long can I stay?
With the Ethiopia eVisa you only get a Single Entry. Unfortunately, multiple entry Ethiopia tourists eVisas are not available online. You can stay a maximum of 30 days in Total.
Do I need an eVisa if I'm transiting through Ethiopia?
No. If you're are only transiting through Ethiopia and don't intend to leave the airport you don't need an Ethiopian eVisa. If you do want to leave the airport during the layover, you will have to apply for a tourist eVisa.
With this Ethiopian Tourist eVisa, from what border posts am I allowed to enter?
IMPORTANT! Only the Addis Ababa Bole International Airport permits tourist to enter Ethiopia with the tourist eVisa. Other border posts will not received this document.
I have more questions...
If you do, don't panic! You can find more information here, and also remember that iVisa customer service will be there to assist you, just click here and contact us 24/7!
The bottom line is that Lebanese citizens have an easy time getting an Ethiopia visa when using iVisa's services. We have helped thousands of travelers (check our testimonials!) We will help you ease your mind and let you have time to plan an adventure!