Europe never seems to be enough for travel fanatics. A vacation to places like Prague will only provide you with a fairytale feeling. Treat yourself to famous Gothic architecture and the vivacious atmosphere of the Old Town Square. Make sure to visit Prague Castle to witness famous establishments like the St. Vitus Cathedral and the Royal Palace.
The affordability of cities like Prague compared to other popular European destinations, makes it a good options to travel to for budget travelers.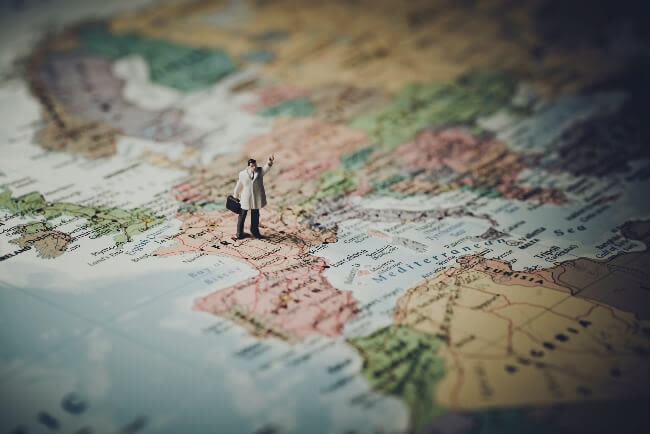 Use the services at iVisa.com to get your travel documentation done in a smooth, fast, and convenient manner. Get to know the exact requirements in terms of paperwork needed for your travel using the Visa Checker Tool.
Read along this article to gain knowledge on the ETIAS for citizens of Malaysia, and get your trip to Europe kick-started right from here.
Frequently Asked Questions
WHAT EXACTLY IS MEANT BY THE ETIAS?
The ETIAS is a document in the form of a travel authorization that is needed by the Schengen government for supervising the worry-free entrance of every traveler coming to this region of Europe.
It will be operational from 2022 onward and will be mandatory for 62 of the visa-exempted nations to enter the Schengen Zone.
This is being introduced to simplify the screening procedure of incoming travelers to enhance border securities. This document is pretty similar to the US ESTA.
WHAT INFORMATION IS REQUESTED IN THE APPLICATION FORM FOR ETIAS FOR CITIZENS OF MALAYSIA?
The primary idea behind introducing the ETIAS is to eradicate criminal activities and potential terrorism in and around the Schengen countries.
So the basic information requested involves your passport details, your full name, contact details, birth date, email address, medical history, and criminal records (if any).
The system has been brought in place to ease out the procedure of traveler authenticity, so you can expect to provide a limited amount of supporting documents.
WHAT WILL BE THE VALIDITY OF THE ETIAS FOR CITIZENS OF MALAYSIA?
Once you apply for your ETIAS, it will stay valid for a maximum of 3 years or till your passport attains its expiry within this 3-year period.
You can visit any of the Schengen-zone nations multiple times during this period of validity. However, you will be allowed to stay for a maximum of 90 days within a period of 180 days.
WHAT CAN I DO IF MY APPLICATION FOR ETIAS FOR CITIZENS OF MALAYSIA IS REJECTED?
In most cases, you will receive the results for your ETIAS application within minutes at your email address. In case your application is rejected, you get the option to check the reason for your application getting denial.
You can subsequently get to appeal for reconsideration of the decision with revised steps to turn the result in your favor, but after 3 months of your initial appeal.
You can try again for the approval of your document after properly gauging the reason for the rejection of the ETIAS for citizens of Malaysia.
WHICH DOCUMENTS ARE REQUIRED FOR THE ETIAS APPLICATION?
Mostly, you will primarily be asked for your passport to apply for an ETIAS for citizens of Malaysia.
However, in some occasional instances, you might be asked to submit a passport-sized photograph of yourself.
If you get stuck at any point while filling out the online form, or you have any other doubt, ask iVisa.com and get your document processed easily.
CAN I TRUST THE IVISA.COM PLATFORM FOR THE ETIAS FOR CITIZENS OF MALAYSIA?
Yes, you can completely trust the services offered by iVisa.com for any of your travel documents. We assure our users of the confidentiality of their private data and documents.
We also provide our services at an affordable rate along with timely delivery of documents like the ETIAS for citizens of Malaysia. When you apply with iVisa.com, you will be guaranteed security, ease, and a comfortable experience.
WHERE CAN I GET MORE INFO ON THE ETIAS FOR CITIZENS OF MALAYSIA?
You can visit our web page to get further information about ETIAS and other relevant travel documents. You can also contact our customer care representatives to get more details about the procedures and services.
Get ready to apply for your ETIAS and be prepared to make new memories with your loved ones.