Saint Lucia is an island which is located in the Caribbean Sea. It's only 27 miles long and 14 miles long. The capital city of Saint Lucia is Castries. Earlier, Saint Lucia was known as the Island of the Iguana.
Around 85% of the Saint Lucian population are thought to be direct descendants of Africans, while the remaining 15% is made up mainly of English, French, mixed African and Indian.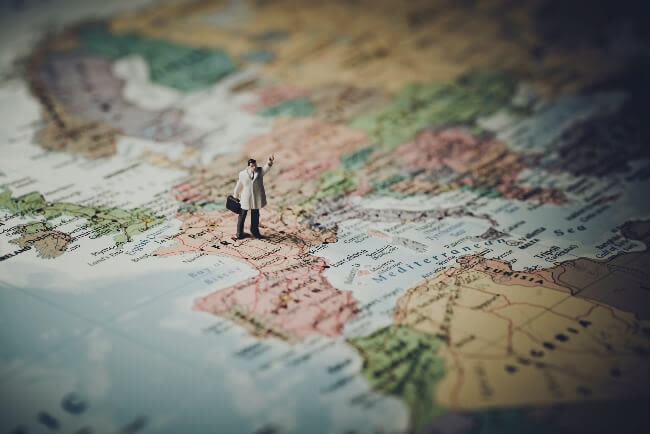 Its name makes it the first country to be named after a woman. Saint Lucia is the second largest island of the Windward Islands. In 1979, Saint Lucia established the sovereignty of its own, gaining independence from Britain. "The Land, The People, The Light" became a motto after Saint Lucia broke free of British rule.
The Saint Lucia parrot, or Jacquot, cannot be found anywhere else in the world, and quite fittingly is the island's national bird. Saint Lucia is a member state of the Commonwealth of Nations but is sovereign on its own. Saint Lucia currency is East Caribbean Dollar. The official language of the country in English. 95% of people speak Saint Lucian French or Patois.
You will find detailed info about the ETIAS here. You can visit iVisa.com, to know more about ETIAS for Citizens of Saint Lucia.
The following questions and answers give you detailed information about the ETIAS for Citizens of Saint Lucia.
Frequently asked questions
What are the documents required to apply for an ETIAS for Citizens of Saint Lucia?
If you want to apply for ETIAS for Citizens of Saint Lucia , you will need the essential following documents:
Your professional photo which you can get from iVisa.com professional service.
Your passport which has at least six months of validity from your date of arrival.
Your Email address through which you will receive your ETIAS for Citizens of Saint Lucia.
Valid payment options like Paypal or a debit/credit card to pay the application fees.
How do I process my ETIAS for Citizens of Saint Lucia?
To fill out your application form, you have to follow these steps.
First, go to iVisa.com application form. Fill out all the details that have been asked in the application form. Select a processing time that suits best your travel needs.
Second, make sure that all your details that you have filled in are correct. Pay the application fee online through valid payment options like, debit/credit card or Paypal.
Third, Scan and upload your passport and other required documents. Click on the 'submit' button.
What are the processing times and prices?
iVisa.com offers the following options through which you can choose to pay your application fees for the ETIAS for Citizens of Saint Lucia:
Standard processing time: This is a Standard option that comes up with affordable pricing. You will have to wait some time to receive your ETIAS.
Rush processing time: This is a Rush processing option that offers faster service. It is a more costly option compared to the standard option.
Super Rush processing time: Super Rush processing is the most expensive option. You will get your ETIAS asap.
Check out ETIAS for Citizens of Saint Lucia for more information about ETIAS for Citizens of Saint Lucia.
Is it safe to use iVisa.com to get my ETIAS for Citizens of Saint Lucia?
Yes, you can completely rely on iVisa.com for all your travel needs. We have a strong database to protect your data. We provide the best service and you don't have to run back and forth to get your Visa-waiver.
It only takes less than 20 minutes to complete your application form.
I have more unresolved questions, where can I find more info?
You can find more info about the ETIAS for Citizens of Saint Lucia here.
If you still have more questions, then you can contact our customer service department by chat or by sending them an email. One of our customer service representatives will contact you and solve all your doubts.