Serbia is a beautiful Balkan country. Belgrade is the capital of Serbia. As the years are passing, it is opening more and more for travelers. Serbia is one of the biggest exporters of raspberries. About 95% of raspberries came from Serbia.
In Serbia, there is a river called Year, because it is 365 meters long! The Vinatovaca Rainforest in Serbia is more than 350 years old. It is forbidden to touch or cut down any part of it.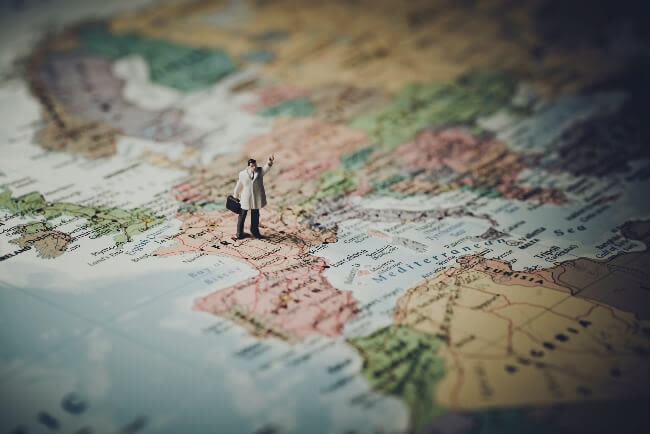 The Derdap gorge is found in Serbia. It is the largest gorge in Europe. Belgrade has been voted for by Lonely Planet as the city with the best nightlife on the planet! Pupin, Milankovic, Marie, and Karadzic are some of the famous inventors that are from Serbia.
Mount Ratnj a mountain in Serbia is in the shape of a pyramid. It has been said that it is an alien mothership that landed thousands of years in the past. Coffee is the most consumed beverage in Serbia. During the Ottoman Empire, the language of Serbian was commonly used at that time.
The word 'Serbia' actually comes from Greek, and means 'land of the Serbs'. There are five national parks in Serbia. For every female in Serbia, there are 0.95 men.
Keep reading this article and find out facts about ETIAS for Citizens of Serbia. You can visit iVisa.com, to know more about ETIAS for Citizens of Serbia. The following questions and answers give you detailed information about the ETIAS for Citizens of Serbia.
Frequently asked questions
What are the documents required to apply for an ETIAS for Citizens of Serbia?
You will need the essential following documents if you want to apply for ETIAS for Citizens of Serbia:
Your professional photo iVisa.com professional service can help you to get one.
Your passport which is valid for at least 6 months from the date of your trip.
Your Email address to receive your ETIAS for Citizens of Serbia.
Valid payment options like Paypal or debit/credit card to pay iVisa.com's fee.
How do I process my ETIAS for Citizens of Serbia?
You have to follow the following steps, to fill out your application form:
First, go to iVisa.com application form. Fill out all the details that have been asked in the application form. Select a processing time that suits best your travel needs.
Second, double-check all the details and make sure that all your details that you have filled in are correct. Pay the application fees online through valid payment options like, debit/credit card or Paypal.
Third, Scan and upload your passport and other required documents. Click on the 'submit' button.
What are the processing times and prices?
iVisa.com offers the following options through which you can choose to pay your application fee for the ETIAS for Citizens of Serbia:
Standard processing time: A Standard option is a normal option that comes up with affordable pricing. We will send your ETIAS at an affordable price but it will take some time.
Rush processing time: Rush processing option comes up with a faster and more expensive service.
Super rush processing time: Super Rush processing is the most expensive and fastest option.
Check out more blogs for more information about ETIAS for Citizens of Serbia.
Is it safe to use iVisa.com to get my ETIAS for Citizens of Serbia?
We have a strong database to protect your data. We provide the best service and you don't have to run back and forth to get your Visa.
I have more unresolved questions, where can I find more info?
You can find more info about ETIAS for Citizens of Serbia here.
If you still have more questions, then you can contact our customer service. Our customer service chat function is available 24/7.