Singapore is one of the most beautiful countries in the world. The country attracts thousands of visitors every year. It is officially known as the Republic of Singapore. It is both a city and country in southeast Asia. The country has a unique melting pot of culture and history, an extravaganza of culinary delights. It is one of the smallest countries in the world. The main island is 42 kilometers long and 23 kilometers wide and has a total land area of just 683 square kilometers.
The buildings in Singapore can only be built to a maximum of 280 meters tall. The Tanjong Pagar Centre, which opened in 2016, is Singapore's tallest building at 290 meters. Special permission was granted to exceed the usual height restriction of 280 meters. Beware of chewing gum! Chewing gum is banned in Singapore, so make sure not to take any with you. Only those with medical prescriptions can chew gum!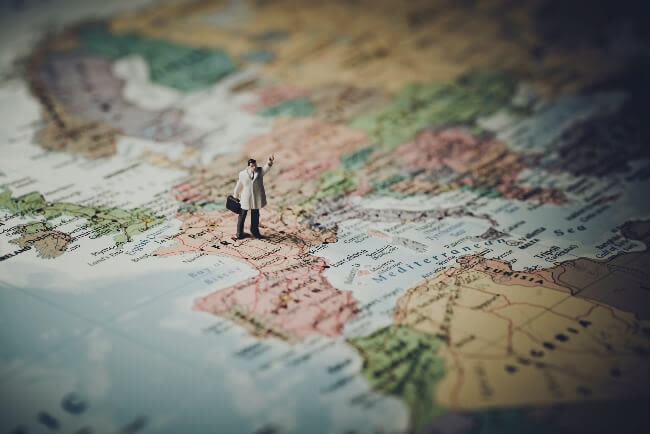 Locals in Singapore speak Singlish which is a complicated language that foreigners can't pick up easily. There are a total of 27 Singlish words that have made it to the Oxford dictionary. Other official languages in Singapore are: English, Chinese, Malay, and Tamil. In Sanskrit, the word Singapore means 'lion city'.
There are only five Tintin shops in the world. One of them is in Singapore, the others are in Japan and Europe. The complex food center is the largest hawker center in Singapore. It has a total of 260 food stalls. Singaporeans are the fastest walkers. They walk at a speed of 6.15 kilometers per hour.
Keep reading this article if you want to know more about ETIAS for Citizens of Singapore. You can also check out Singapore ETIAS for more info.
Frequently asked questions
What are the documents required to apply for an ETIAS for citizens of Singapore?
The following important documents are needed to fill out your application form.
A professional photograph which you can get from iVisa.com professional service.
Your Passport which comes up with six months of validation.
Your email address where we will send your ETIAS.
Valid payment options like, Paypal and debit/credit card to pay your ETIAS fees.
How do I process my ETIAS?
You had to follow the following steps to process your application form for ETIAS for Citizens of Singapore.
First, go to iVisa.com application form and fill out the application form. Then, select a processing time that fits well with your travel needs.
Second, make sure that all the entered details are correct in your application form. Pay the application fee through debit/credit card or PayPal.
Third, lastly, scan and upload your passport and other required documents. Click on the 'submit' button.
What are the processing times and prices?
You will be able to process your ETIAS, through the following options:
Standard processing time: This one is a normal service to process your ETIAS for citizens of Singapore which comes up with low pricing and longer wait time.
Rush processing time: The rush processing option is a much faster service and you don't have to wait much to receive your ETIAS. It has a slightly expensive service.
Super rush processing time: Super rush processing service is an expensive service with faster service.
Check out ETIAS for Citizens of Singapore.
Is it safe to use iVisa.com to get my Singapore ETIAS?
iVisa.com is safe to use as your service provider. We also have a strong database that protects all your info.
We always aim to provide you the best possible service that takes care of all your needs.
I have more unresolved questions, where can I find more info?
You can contact our customer service if you have any more questions or doubts. We are available 24/7 to solve all your doubts.
To know more, check out ETIAS for citizens of Singapore.