The capital city of the Solomon Islands is Honoria. Melanesian pidgin and English are the official languages of the Solomon Islands. The country is located in Oceania. It consists of 992 small islands, stools, and reefs. Out of 992 islands, only 347 islands are populated.
The six major islands are Choiseul, Guadalcanal, Malaita, Makira, New Georgia, and Santa Isabel. It is the third-largest archipelago in the South Pacific. Papuan-speaking hunter-gatherers from New Guinea were the first settlers in the Solomon Islands. They inhabited the islands for possibly as many as 50,000 years before Austronesian-speaking early Melanesians began arriving around 4000BC. The Lapita people appeared in the Solomon Islands around 3,000 years ago between 2000 and 1600BC.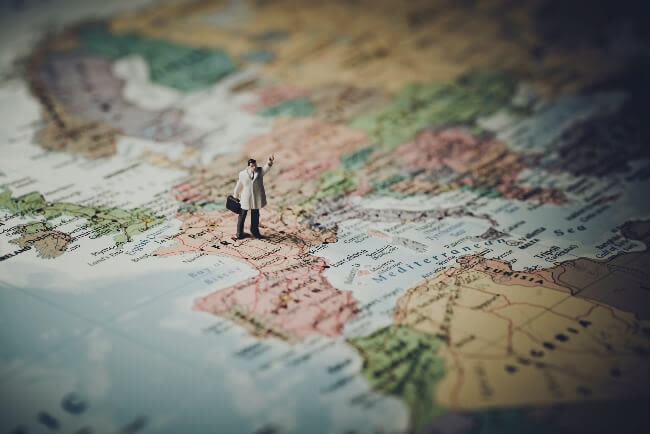 Alvaro de Mendana, a Spanish explorer, was the first European to visit the Solomon Islands in 1568. Mendana named the islands after the legendary King Solomon's mines assuming that the Islands have Golds. The Solomon Islands were colonized by the British in the 19th century. The British Solomon Islands Protectorate was declared in 1893.
The protectorate was also known as "The Happy Isles". In 1942, during the Second World War, the Solomon Islands were occupied by the Japanese. There was extensive fighting, especially during the decisive Battle of Guadalcanal.
The Japanese were eventually forced from the islands by the Allies in 1945 and British rule was restored. The islands are popular with scuba divers due to the numerous Second World War submarine, ship, and aircraft wrecks.
Keep reading this article if you want to know more about ETIAS for Citizens of Solomon Islands. You can also click on iVisa.com for more info.
Frequently asked questions
What are the documents required to apply for the ETIAS for citizens of Solomon Islands?
The following essential documents are required to fill out your application form.
Your professional photograph which you can get from iVisa.com professional service.
Your Passport that has six months of validity.
Your Email address through which you will receive your ETIAS for citizens of Solomon Islands.
Valid payment options like, Paypal and debit/credit card to pay your ETIAS fees.
How do I process my ETIAS?
You had to follow the following steps to process your application form for ETIAS for Citizens of Solomon Islands.
First, fill out your application form on iVisa.com application form. Choose a processing time that fits well with your travel needs.
Second, double-check all the details are correct that you filled out in your application form. Pay the application fee through debit/credit card or PayPal.
Third, lastly, after scanning and uploading the required documents, click on the 'submit' button.
What are the processing times and prices?
Here at, iVisa.com we provide the following three options through which you will be able to process your ETIAS:
Standard processing time: This one is a normal service with affordable pricing to process your ETIAS.
Rush processing time: you will not have to wait to receive your ETIAS if you choose the Rush processing option. It is slightly more expensive than the standard option.
Super Rush processing time: If you want to receive your ETIAS asap then you should go for the Super Rush option. It has expensive pricing but you would be able to get your ETIAS quickly.
Learn more about the ETIAS for Citizens of Solomon Islands.
Is it safe to use iVisa.com to get my ETIAS for Citizens of the Solomon Islands?
We have a strong database that protects all your info. You can completely rely on us for all your travel needs.
Check out our customer testimonials section where our customers have left their feedback regarding our services.
I have more unresolved questions, where can I find more info?
If you have any more questions or doubts, feel free to contact our customer service team. We are available 24/7 to cater to all your needs.
You can also reach out to us through email and contact us page. Check out ETIAS for Citizens of Solomon Islands for more info.