The ETIAS (European Travel Information and Authorization System) is an electronic travel program that most non-EU travelers need to visit the Schengen Zone as long as they're part of the visa-waiver program. Luckily, this program is completely online so it won't require much effort for eligible citizens. One thing to keep in mind though is the ETIAS Health Questions, especially after the Covid-19 pandemic.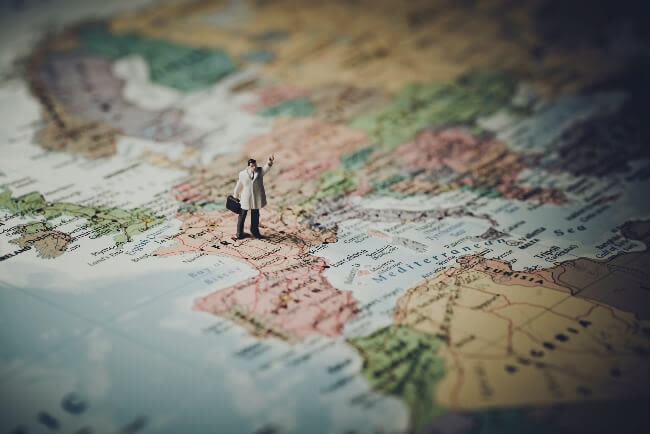 To complete an ETIAS application form successfully, non-EU citizens must answer a series of ETIAS Health Questions. Medical conditions and infectious or contagious diseases must be sincerely declared while answering these questions. It should also be noted that travelers with an ETIAS should have travel health insurance for Europe even though it is not obligatory if they don't require treatment during their stay.
At iVisa.com, we are ready to help you with the doubts you may have about the ETIAS. Besides, we will offer an online service to process this document much easier.
How to apply online with iVisa.com
The ETIAS application process is divided into three easy steps which won't take you much time. This process is completely online, so you won't need to visit an embassy. Be aware that we will launch it very soon on our website, and once it is done, you will only have to follow these steps:
Step 1: Start the process. You have to get your documentation ready to start the process because you will have to offer a few pieces of information. You can start the process by having your biometric passport, your email address, and a debit or credit card for payments.

Step 2: Apply. You will have to answer a few questions to fill in the online application form. You will need to provide your full name, date, and place of birth, current address, passport details (including a scanned copy of the first page), and other pieces of information. Once you're done with the questionnaire, select the processing speed to know which price to pay.

Step 3: Payment. Once you're ready with the information, verify it to avoid mistakes and pay for the fees using your debit or credit card. Our services always charge a fee that varies depending on how fast you want your document (Standard, Rush, Super Rush). This fee is necessary to offer you a fast, reliable, and easy-to-use service so that you don't have to worry about paperwork.
After you complete payment, click on 'submit' to send your request form and wait for the ETIAS by email inbox. Our agents will verify the information once more to make sure everything is correct and therefore process your request form with the EU authorities so that you can have your ETIAS safely and easily. It is as easy as it sounds, with no need for an embassy or consulate visit.
If you still have ETIAS Health Questions or any doubt related to the ETIAS while applying, don't worry, you can contact our customer service team and be ready to receive excellent assistance. They're available at all times.
iVisa.com recommends
The ETIAS may seem like an obstacle to travel to the Schengen Zone, but luckily, it is not the same as a paper visa. The ETIAS is an electronic authorization that can be in your hands within a few minutes. You don't need to worry about tedious and tiring paperwork with the ETIAS, it is processed completely online!
With the ETIAS on hand, you can be ready to visit beautiful and historic places in Italy like the Roman Colosseum, the leaning tower of Pisa, the palace of Versailles, and many more, so let us help you get your ETIAS in no time!