For many travelers around the globe, visiting Europe is part of the bucket list. This continent has many countries full of beauty and historical treasures. That's why the European Union Commission launched a visa-waiver program called ETIAS, to keep improving European tourism but also protect its borders from dangers related to illegal immigration and terrorism.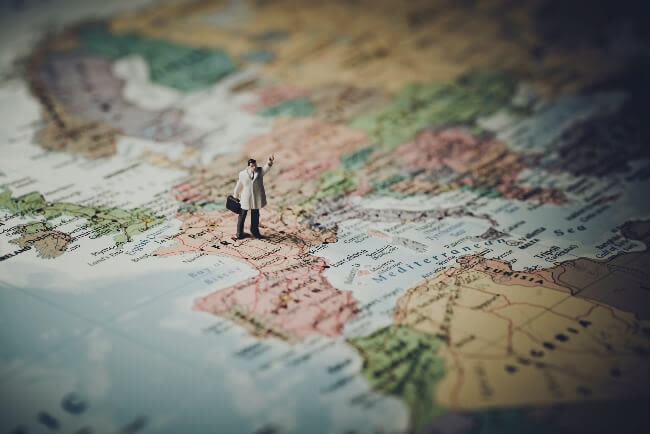 Since this is a visa-waiver program, the countries that can apply for it are those that don't need a Schengen Visa. Applying for a ETIAS Visa will be straightforward and fast because this process will be entirely online.
You might want to know right now which countries need ETIAS Visa, and that's why we suggest reading the questions below so that you can see the answer among other useful recommendations like how to apply for an ETIAS.
Frequently Asked Questions / ETIAS
What is an ETIAS?
The ETIAS visa-waiver program was designed by the European Union to screen travelers before traveling to Europe. While the EU is made up of 28 nations, the ETIAS visa waiver will be required to enter only Schengen member countries.
The real name of the ETIAS is European Travel Information and Authorization System, and it offers you an online document linked to your biometric passport. This system was necessary to have better border control, especially with the increasing risks related to terrorism.
The system is entirely electronic, so you can have the ETIAS with iVisa.com.
Which countries need ETIAS Visa?
The countries that can apply for an ETIAS are those that don't need a Schengen Visa to enter the Schengen zone. It includes citizens from the US, Canada, Japan, Australia, and many more.
The list of countries is quite long, but we know that you might want to verify if you can apply for an ETIAS or not. To make it easier for you, go to our visa checker website and use it to confirm. To do that, choose your country of origin and the Schengen member state you want to visit. You'll know the information at once.
In case you're not eligible for the ETIAS, we'll also let you know and give you information on what to do.
What are the requirements to apply for an ETIAS?
You have to get some items before getting the ETIAS as they're required for completing the application process. The good news is that this process is very simple and fast, so the list of items isn't long.
You must always make sure that you can fulfill the ETIAS requirements to fill in the online form easily.
These are the only things you'll need, even if you apply with our online form:
A passport that should have a validity of 3 months minimum from the date of entry.
A debit or credit card, or a Paypal account to pay for your ETIAS.
A valid email address where the accepted ETIAS will be sent.
Do you want to see which countries need ETIAS Visa? Click here.
How much does the ETIAS cost?
The European Union Commission accepted the suggested changes to the Schengen visa code in 2019, and these changes involve a price reformation in the ETIAS Visa Cost for a Schengen visa.
That's why the cost of this document has increased for all travelers, including children. This change was crucial to help the Schengen countries incorporate the costs of visa processing and also to improve the tools available to react against the issues caused by illegal migration.
The official cost was 7 euros, but it'll have a small change soon.
Keep in mind that by using iVisa.com, you'll be able to choose one of these processing times and get your ETIAS fast and easy, but the prices will include an extra fee for our job:
Standard Processing: If you want to pay the least pricey option and get your ETIAS easily.
Rush Processing: If you want to obtain your ETIAS a bit faster and pay more for that.
Super Rush Processing: If you prefer the fastest service possible.
How can I get an ETIAS online?
The official process created by the EU commission is very simple, but it's still more convenient to apply with iVisa.com's online form because you avoid time-wasting questionnaires and a long list of papers required.
These are the steps to complete:
First, fill out the initial questionnaire and select your favorite processing time.
Second, ensure that your info is well-written so that you can pay for the fees with the credit/debit card or the Paypal account.
Third, join the documents to the form once you complete the revision. Then, just send your form by clicking on "submit".
If you want to see which countries need ETIAS Visa, click here.
What is the difference between an ETIAS and the EU-visa or Schengen Visa?
The ETIAS is an online document available to nationals of third countries who are visa-exempted. This covers countries like the US, Canada, Japan, Australia, etc. On the contrary, the EU-visa or Schengen Visa isn't automated, so you only can have them by visiting an embassy.
Is it safe to apply for this document?
iVisa.com is very strict with the safety of its platform. This company has an up-to-date system that won't endanger your private information once you apply with iVisa.com's form. Plus, you can always check our reviews to confirm that.
Learn more about the ETIAS Visa
We might be offering more information about the ETIAS soon, so we recommend you stay alert to our website, or if you prefer, contact our customer service. As for the rest, just get ready to get the ETIAS here once we launch the online form.