There are a lot of countries that are not in the European Union whose citizens can enter countries within the Schengen Area of the EU without a visa. At the moment, there is a total of 62 countries outside the EU area which are exempt from Schengen visa requirements.
Citizens of these 62 countries won't need a visa to enter Schengen area countries only if the visit is for business and travel activities that do not exceed 90 days. Schengen Area countries will not let them study or work but will allow them to do business or engage in tourism pursuits. This is quite similar to how an eVisa works.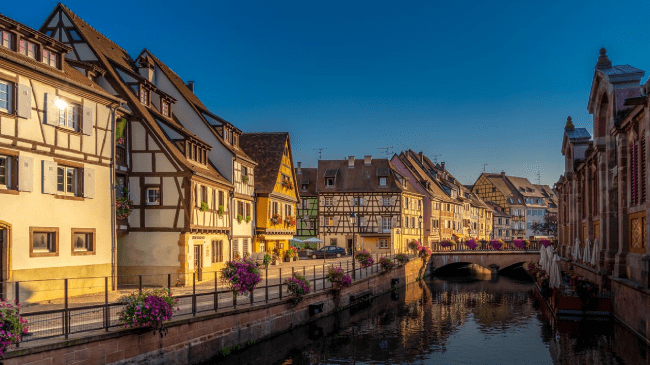 Recently, the EU has called for better management of border control. This is due to security issues, migrant concerns, and terrorism. As a result, the EU declared that one of its goals is to make visiting and traveling to its member countries a more secure and safer experience.
To address all these concerns, as well as to expedite the process and reduce waiting times, the European Commission came up with the France ETIAS. In this article, you will find out more about the new system which is to be implemented in the near future and application requirements.
FREQUENTLY ASKED QUESTIONS
What is the ETIAS?
ETIAS is an acronym for European Travel Information and Authorization System. This system is a way to monitor visitors coming from the 62 countries that are visa-exempt for the Schengen Area. It is like a facsimile of the Electronic System for Travel Authorization (or ESTA) for the United States, and their functions are quite similar. The system is set to be implemented by 2022.
The ETIAS will conduct a stringent security check for each applicant. This is to determine if they are qualified for entry into any of the countries in the Schengen Area. They are not required to apply for a visa. The system will gather all necessary information about potential visitors, update them if required, and keep track of the information to determine if they are low-risk individuals and should be allowed to enter Schengen countries.
Citizens of Schengen visa-exempt countries can use the ETIAS if they want to visit for transit or medical purposes. They may also need to apply for a Health Declaration Card if the country they are visiting requires it.
Why the need for the ETIAS?
The primary reasons for the establishment of the system are security concerns. Jean-Claude Juncker, President of the European Commission, said that We need to know who is crossing our borders. This way we will know who is traveling to Europe before they even get here.
Over the past few decades, the possibility of terrorist activity and other security risks have risen. The EU wants travelers to its member countries to feel safe and secure. The ETIAS is designed to reduce security risks considerably through its data gathering and analysis systems. Using the information available about each applicant, the system will be able to identify if the person is a security threat.
There are other benefits that the system can offer, namely:
1.Reduction of application processing times.
2.Enhance EU countries' border management.
3.Slow down illegal migration.
Which countries will need to apply for the ETIAS authorization?
There are 62 visa-exempt countries for the Schengen Area, and all of them are required to apply for the ETIAS. The countries that must apply using the ETIAS are as follows: Albania, Antigua and Barbuda, Argentina, Australia, Bahamas, Barbados, Bosnia and Herzegovina, Brazil, Brunei, Canada, Chile, Colombia, Costa Rica, Dominica, El Salvador, Georgia, Grenada, Guatemala, Honduras, Hong Kong S.A.R, Israel, Japan, Kiribati, Macao S.A.R., Malaysia, Marshall Islands, Mauritius, Mexico, Micronesia, Moldova, Montenegro, Nauru, New Zealand, Nicaragua, North Macedonia, Palau, Panama, Paraguay, Peru, Saint Kitts and Nevis, Saint Lucia, Saint Vincent, Samoa, Serbia, Seychelles, Singapore, Solomon Islands, South Korea, Taiwan, Timor Leste, Tonga, Trinidad and Tobago, Tuvalu, Ukraine, United Arab Emirates, United States of America, Uruguay, Vanuatu, and Venezuela.
There may be more countries added to the list by the time the system rolls out in 2022.
What information do you need for the application?
One of the aims of the ETIAS is to make entry into Schengen countries easier. This is why they made the application a breeze. The applicant will provide information regarding his citizenship, medical conditions, and criminal records as well as contact details.
How long is the validity period of the ETIAS authorization?
The authorization will be valid for 3 years, or until the expiration date of the travel document you used to register, to be determined by your risk factor.
What happens if my application for the ETIAS is unsuccessful?
You will get a response with the result of the application within minutes of completing it. If the request is denied, you may appeal the decision. You can also tweak the application based on the reason for denial and try again.
What documents are needed to start the application?
Normally, the only document that you will need to apply for the ETIAS is your passport. However, in certain circumstances, you will be required to submit a digital photograph of yourself (different from the one on the passport).
What if I'm not eligible to apply for the ETIAS?
For travelers who come from a country that is not exempted from Schengen visa requirements, they will not be eligible for the France ETIAS authorization. They will need to apply for the regular Schengen visa to gain entry into the countries in the area. If you are from Saint Lucia (a visa-exempt country) traveling to France (a Schengen country), then you are eligible for the ETIAS.
Is it safe to apply with iVisa.com?
Yes, you can trust iVisa.com's service. That's because it was created by us to protect your important information. We use advanced security measures so that you can feel confident that the personal details you provide are encrypted and stored securely. Take a look at our reviews for user feedback.
Where can I find more information?
You can find the information you need on the iVisa.com website. You may also call +1 (786) 460-2707 and speak with one of our representatives or email us at help@ivisa.com for concerns or questions.