If you plan to travel to a country as peculiar as France, then you must know what documents you'll need to enter without problems. One of the most important documents to enter French territory is the ETIAS, so in this article, you'll be able to read all the useful details to learn how to obtain the France ETIAS for the citizens of Argentina. Keep in mind that this document is very new so you might find general information about but it can have updates in the future. We recommend you to stay alert to our website.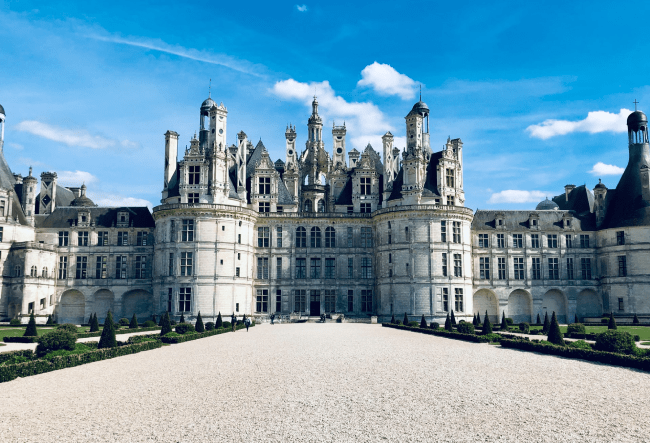 It might be tedious to think about travel authorizations, but with iVisa.com, you won't be stressed about it. This task gets easier because we have an effortless online process that allows you to apply for your France ETIAS in a few minutes.
In addition to the ETIAS, you should also consider other requirements such as what to do in case you travel with children or even what is most important in terms of travel papers if you want to travel to France. For this, we recommend you continue reading the following FAQs.
Frequently Asked Questions (FAQs) about the France ETIAS
By reading these FAQs you'll be able to apply for your document quickly and without any effort in vain.
What is a French ETIAS and why do I need it?
The ETIAS is the acronym used for European Travel Information and Authorization System. This is a document that authorizes you to travel to the Schengen zone openly. This document has been requested because it allows the official authorities to track all the travelers that enter the country as long as they're visa-free.
As you can see, the France ETIAS is a mandatory document, even for those who are Schengen visa-exempt.
How do I know if I'm eligible to apply for a France ETIAS?
In case you want to verify if you need the France ETIAS, then you can use iVisa.com's Visa Checker Tool. This tool is visible as soon as you enter iVisa.com's website.
You can save a lot of time and effort when using this tool because it can inform you about the documents required to enter France if you're from Argentina. All you have to do is to select Argentina as your country of origin, and after that, you have to select France as the destination. Once you finish this part, you'll read the documents required instantaneously, including if you can apply for the ETIAS or not.
What documents do I need to apply for the French ETIAS?
This document might be easy to get with an online process made by iVisa.com, but you still must provide some requirements first. Unfortunately, we cannot offer you the exact list of everything that's required at the moment, but you can have a broad idea with the following shortlist:
A scanned-copy that contains your passport information page.
Your current email address to get your document.
Payment options to pay iVisa.com's service like debit/credit card or a Paypal account.
What are the processing times and prices for the ETIAS?
As you read above, this document is very new, so it might be hard to provide you an exact cost by now because it varies depending on each nationality. Therefore, we're going to give you general information about our procedure times so that you can have a better idea of each one of them once the document is launched:
Standard Procedure Time: this option is great if you're not in a rush because it is the least expensive with the average waiting time.
Rush Procedure Time: with this option, you'll wait for less than before, but the price will be higher.
Super Rush Procedure Time: this option is the fastest one, so as you can guess, it's also the most expensive.
How can I apply for my France ETIAS?
To receive your France ETIAS, you should consider that's possible to get it with an official government website, but keep in mind that it might be more difficult this way and it can take a long time to process it. If you use iVisa.com's online process, you won't spend so much effort and time because you'll only have to follow these steps:
First, answer all the questions that appear in the first online form and answer them carefully. Once you're ready with that, select the procedure time you prefer.
Second, check your information to confirm everything and proceed with the payment using your Paypal account or your credit/debit card.
Third, simply upload and attach the initial requirements and click on the 'submit' button to send your online form.
After you finish all of these steps, you'll be ready to get your ETIAS. You'll only have to wait for it according to the period you chose with the procedure time.
Get ready to start your online application by clicking here.
How much time do I need to apply for my France ETIAS?
A good thing about iVisa.com's form is that it doesn't ask you to spend a lot of time on it, so you'll only need 20 minutes to finish the application form. You can apply from anywhere and anytime you feel more comfortable!
I'm traveling with children, what should I do?
When you're planning a trip it's completely normal to consider traveling with other people, including kids. If that's your case, then remember that they'll need their ETIAs as well. However, we still suggest contacting our service customer center in order to receive proper information about it.
Do I have to apply for this document if I'm just passing through the country?
You might need to travel to France just to complete a stopover, but even in that case you still need the ETIAS. Don't forget that you could have trouble at the airport or even lose your next flight if you don't show your ETIAS, so keep this information on mind when planning your European trip.
Is it safe to apply with iVisa.com?
In iVisa.com, we have an updated technology that shields your data. This way, you can be sure that this information won't be leaked or in any other danger. Our system has been designed to avoid unauthorized access to the information you provide. You can feel relaxed while completing the form.
I have more unresolved questions, where can I get more information?
Now that you've read the basic details about this document, you may still have doubts about it, and that's why we are ready to help you. You can contact our customer service team, or you can get other important details of this process by exploring iVisa.com's webpage.
Get ready for your trip without stress by applying for your ETIAS with us in just 3 steps! You'll surely enjoy it!