Traveling to France for citizens of Japan has always been fairly easy. Visiting the Eiffel Tower in Paris was just a flight away without much processes involved. Nowadays, France and all the countries part of the Schengen space are preparing a new procedure for visa-exempt countries, such as Japan, call ETIAS.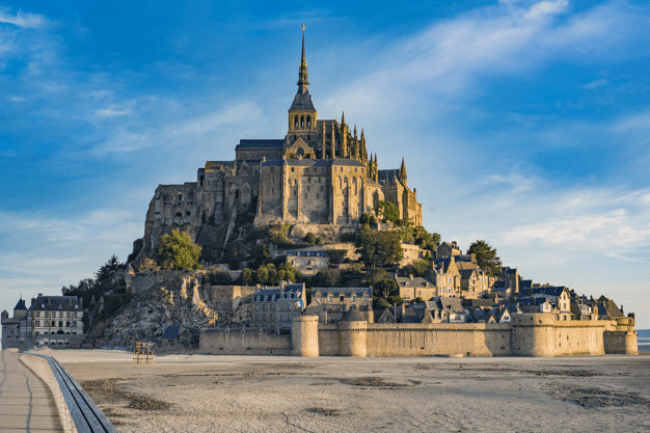 Citizens of Japan will need to go through this online application to be allowed to visit France. Although the European Union states this process will not be as tedious as going through a visa process, in iVisa.com we always make sure this is a fast, reliable, and simple process. You can start your France ETIAS with us now!
We have broken down the most important questions about France ETIAS in the next paragraphs, so keep on reading.
Frequently Asked Questions (FAQs)
What is ETIAS?
The European Travel Information and Authorization System or ETIAS is the new online system created by the European Union, which includes France, to better control visitors from countries where a Schengen visa is not required. However, this new document will be mandatory, so if you are thinking to visit France, better check if you need an ETIAS, go over here.
Is ETIAS a visa?
No, ETIAS is not a visa. It's an authorization document for the 62 countries that can enter the Schengen area without a visa. The process is not remotely comparable to getting a traditional visa, where you need to carry your documents to the embassy's appointments and wait long periods. ETIAS' process only compromises an online form which can be easily done with iVisa.com. We will guide you through the procedure, apply here.
I am a Japanese national, do I need a France ETIAS?
Yes, you need a France ETIAS as a citizen of Japan. The Schengen area has exempted visas to 62 countries around the world, one of them is Japan. Remember that France is part of the Schengen area so they follow all guidelines dictated by the European Union, like the new system ETIAS.
Is ETIAS valid for one trip?
No, once you receive your ETIAS authorization, this will be valid for 3 consecutive years.
My ETIAS is only valid for France?
No, this is a document valid for all countries inside the Schengen area. Remember that only 26 states are part of Schengen, so if you visit a country in Europe but this is not under the Schengen agreement your ETIAS will not be valid for that entry. Check your origin and destination countries here to make sure you need an ETIAS.
As well, if France is the first country you will be visiting, confirm that information in your application. Once you get your ETIAS, it will state France as the first country of visit, this means France has to be the first country you visit. If you visit another country first, different from what your ETIAS says, then you will not be able to enter.
If your plan is already set, then you can start your application now!
What information is essential for my France ETIAS?
The ETIAS application will request mainly personal and travel information. On the other hand, information about previous visits, safety, and background checks could be asked too. Please, make sure your information is truthful as it will be confirmed with other international bases. You will also need:
A scan of your passport.
A valid email address, where your document will be sent.
Payment alternatives, iVisa.com will charge a minimum fee that you can pay with a Paypal account or a credit/debit card.
What are the steps to get my France ETIAS?
iVisa.com works very hard to bring you the easiest process, in this case, we narrow it down to 3 simple steps:
Fill out all the questions in the application.
Confirm your information is complete and double-checks any missing spots. Select a payment either with credit/debit card or with Paypal.
Upload any documents such as passports and finish your online form.
Throughout the process, you have at your disposition our support team who are very willing to help you with any questions. Contact them for any inquiries.
How long do I need to wait for my ETIAS?
We know time is very important for you and your trip, so we came up with three options:
Standard service, regular service at a fair price.
Rush service, we will commit faster times for your requirement.
Super rush service, the highest fee but with a very soon outcome.
Can I trust iVisa.com with my ETIAS?
For sure! iVisa.com makes sure your application is done correctly using a secure system to safeguard your personal information. Many of our customers comments refer to us as an excellent service and outstanding process. We want you to feel safe when doing your France ETIAS, so why don't you try it now?
Where can I ask for more information?
Keep on checking our website or go directly to the application page. You can also contact our support agents who are available for your doubts and they can guide you in every step of the way.