At the moment, there's a total of 62 nations that, although not a part of the European Union, can enter Schengen Area countries without having to apply for visas. Their citizens are exempted from producing a visa upon entry however a new program that's about to be implemented will require them to apply for something else instead.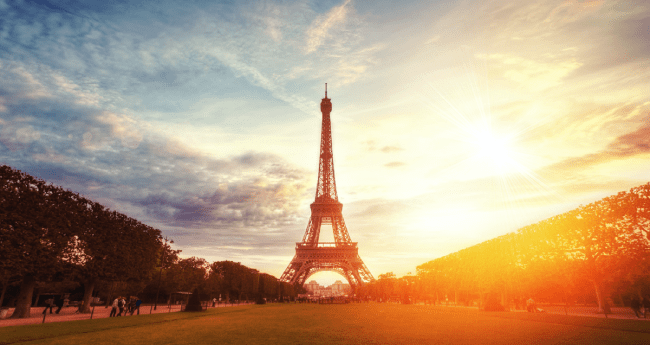 The conditions for visa-free entry of citizens from these 62 countries state that the visit should be for travel and business purposes only and each visit should not exceed 90 days. They will not be allowed to study or work while they're still there, although they will be allowed to engage in business and tourism activities. The EU is seeking ways to improve the management of the member countries' borders and of people who go in through those borders. This is due to the escalating security risks caused by terrorism and illegal migrant and the result of the EU objective that visiting its member countries will be a safer and more enjoyable experience.
What the EU came up with, as a way to deal with the issues and lessen the amount of time spent for the application and waiting for approval of travel documents, is their brainchild, the France ETIAS. Continue reading this article to learn more about the system they will be implementing and if you are qualified to receive the authorization.
FREQUENTLY ASKED QUESTIONS
What is the ETIAS?
ETIAS is an acronym for the European Travel Information and Authorization System. The program is a system designed to keep track of the travelers that come from the aforementioned 62 countries with visa-free privileges for the Schengen Area. The system shares features with the United States Electronic System for Travel Authorization or the ESTA although it is not yet active and will take effect in 2022.
The system will be carrying out rigorous security checks on each applicant for the authorization. The security check is to determine the people who will be allowed to enter Schengen countries. They don't need visas so it may be a little difficult to verify if they are security risks or not, but the ETIAS takes care of that issue. All the necessary information on the application will be gathered and constantly updated so it will be easier to identify and classify them.
Visa-exempt travelers can also use the ETIAS if the purpose of their visit is for medical reasons or just transiting through. However, they may need to complete a Health Declaration Form. iVisa.com makes the process easier so apply for one now.
Why is the ETIAS necessary?
Security has long been a recurring issue in the European Union and in its Schengen Area. Jean-Claude Juncker, President of the European Commission said in a speech, "We need to know who is crossing our borders. This way we will know who is traveling to Europe before they even get here."
Since the EU is determined to make traveling within their member countries safe for all travelers, they designed the France ETIAS to reduce security risks substantially. Advanced data-gathering tools and protocols, coupled with tested methods for analyzing the data, will be able to help the system identify the risk posed by each ETIAS applicant. The system will then make a decision regarding approval using these tools and data. If the individual is considered high risk, then his application will be declined and he will not be able to enter the Schengen Area, which is essentially dealing with the problem before it becomes a bigger one.
The system is designed to keep processing and waiting times to a minimum, as well as to enhance the border management capabilities of EU members. It can also help deal with the growing problem of illegal migration.
What are the 62 countries that enjoy visa-free privileges?
There are certain countries whose citizens don't need a visa to visit the Schengen area. They will be required to get an ETIAS authorization, though. These countries are listed as follows: Vanuatu, Albania, Argentina, United Arab Emirates, Australia, Barbados, Timor Leste, Tonga, Bosnia and Herzegovina, Brazil, Chile, Saint Vincent, Samoa, Colombia, Costa Rica, Paraguay, Peru, Georgia, Grenada, Nicaragua, North Macedonia, Hong Kong S.A.R, Israel, Kiribati, Macao S.A.R., Japan, Malaysia, Nauru, New Zealand, Moldova, Montenegro, Palau, Panama, Mexico, Micronesia, Marshall Islands, Mauritius, Guatemala, Honduras, Saint Kitts and Nevis, Saint Lucia, Dominica, El Salvador, Serbia, Seychelles, Brunei, Canada, Singapore, Solomon Islands, South Korea, Taiwan, Trinidad and Tobago, Bahamas, Tuvalu, Ukraine, Antigua and Barbuda, United States of America, Uruguay, and Venezuela.
Countries may be added to the list later on, but for now, travelers will have to wait for 2022 for the system to be active.
What information is required for the application?
Applicants will need to put in their biometric information (first and last name, date and place of birth, etc), some additional personal details, contact information as well as other basic information. And because the ETIAS is also directed at reducing security risks, the applicant may also need to key in background information such as criminal records or medical status.
How long until the authorization expires?
Tentatively, the ETIAS will be valid for 3 years or until the travel document that was used in the application expires. Which duration is to be used will be decided using the applicant's risk factor.
What do I need to do if the application is declined?
The system will send the result of the application within minutes of completion. If the application is unsuccessful, you can appeal the decision or change the application based on the reason cited and try again.
What documents do I need to start the application?
You basically only need your valid passport. There are certain instances, however, that you will have to submit a clear digital photo of yourself but this one must be different from the photo found on your passport.
Is it safe to apply with iVisa.com?
Yes, you can trust iVisa.com's with your travel needs because it was created by us to protect your important information. We have adopted the top of the range security measures so that you can feel confident that your personal details are encrypted and stored securely. Take a look at our reviews for positive feedback.
What if I need more information?
You can go to the iVisa.com website since all the information about the ETIAS can be found there. Another option is to email us with your concerns or questions and send it to [email protected].