Although Barbados is an exotic and interesting country to explore, the citizens of this nation may want to visit other corners such as France. What you should take into account if this is your case is that, from now on, France will request the ETIAS for any tourist. Therefore, you should consider the most important details about the France ETIAS for the citizens of Barbados, including what documents are required to apply online.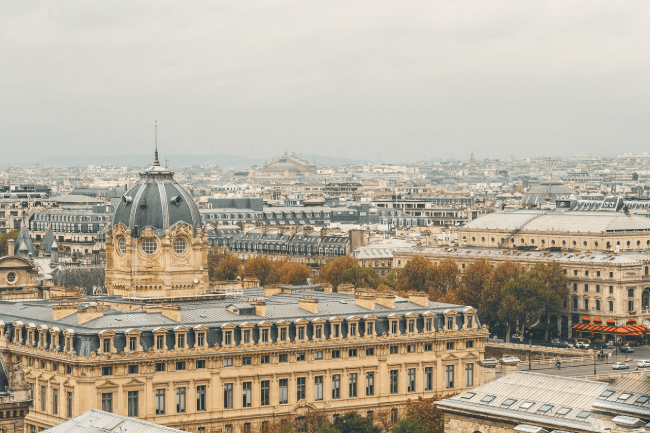 The good thing about all this is that you'll be able to apply with iVisa.com, and this will save you a lot of time and effort so that you can use it in other things of your trip such as luggage and the planning of tourist tours.
If you want to receive all of this information, we invite you to read the questions that you'll see below.
Frequently Asked Questions
What does it mean ETIAS?
ETIAS means European Travel Information and Authorization System. The document that was launched with this system works as an official requirement that authorizes you to travel to any country of the Schengen Zone. It was also created to have better control of the travelers entering the country in order to minimize illegal immigration and international crime.
Keep in mind that everyone needs this authorization, including Schengen visa-exempt countries.
Is the ETIAS the same as a Visa?
If you're thinking that now you have to go to an interview and process this document just like a Visa, then take a deep breath because that's not the case. The ETIAS is not a visa, so it's a lot easier to apply for it. This is simply a travel authorization that you must get before entering France or any country that belongs to the Schengen area. In other words, you can even receive this document with an online form like the one iVisa.com offers.
What documents are required to apply?
The online form is easy, but it still needs certain documents to process your ETIAS. First of all, you need to answer a few questions about your personal life when completing the online form, but while doing that, you'll need the following:
Your passport with a scanned-copy of it.
An email address
Payment options like debit/credit card or Paypal to pay for iVisa.com's service.
What is the price for this document?
Contrary to other documents on the Internet, you won't need to wait a lot of time to receive your ETIAS and you'll only have to pay some fees. Unfortunately, we cannot give you the exact amount by now, but you can have an idea of it by reading the following options:
Standard Processing Time: this is the most popular and also the cheapest option.
Rush Processing Time: faster process at a higher price.
Super Rush Processing Time: this is the most expensive option because it's also the quickest.
Keep in mind that we won't charge you anything without your valid authorization.
How can I obtain my document?
The process is easy per se, even with the official website, but you might get bored easily this way because you'll have to wait a bit longer and you'll have to answer long questionnaires. With iVisa.com, you'll just have to do the following:
First, complete the initial questionnaire and select your procedure time.
Second, verify the information and pay for the service.
Third, attach the documents required and send the form.
By clicking here you can start your online form.
How much time do I need to apply?
To finish as fast as possible the online form, you only need 20 minutes! Nothing else!
What should I do if I travel with kids?
In case you want to travel with children, then remember that they'll also need an ETIAS. What you should remember is that this information is still something general, so you should contact our service customer center to acquire more details.
What is the difference between the Schengen Zone and the European Union?
Both concepts are completely different. Keep in mind that the ETIAS is an authorization for the travelers visiting the Schengen Area. Schengen countries are only those which have signed the Schengen Agreement, and that's why these countries allow free movement between them.
In the case of the EU, this is a socio-political and economical union that has 28 member states at the moment. Don't forget that in 2016, the UK voted positive to leave the EU, and that's what we know as Brexit. The United Kingdom is not part of the Schengen zone, therefore you aren't authorized to enter the UK with a Schengen visa or an ETIAS.
Is it safe to use iVisa.com?
Yes, totally! We have an amazing system that's ready to offer you a fast and reliable service. iVisa.com has a work team that will take care of your documents in the best way possible. Check out our clients' reviews for more knowledge of our services.
I have more questions, where can I read more information?
If you still have other doubts or questions about this online process, then don't worry, you can count on us. You can talk to our customer service center, or you can find more information on iVisa.com's webpage.
Get ready for your trip by applying for your ETIAS here, and forget about paperwork!