ETIAS will become the new normal for all entry procedures to France, specifically for citizens of Macao or any other country exempt from a visa to the Schengen area. France will continue to be a top destination in Europe and we are sure you want your photo in front of the Eiffel Tower or see a show in the Moulin Rouge. Any reason is valid to plan a trip to France and spend a few days on this unique site.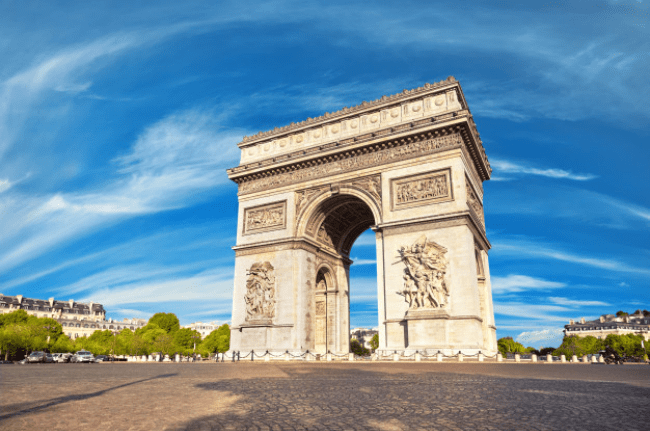 However, now you need to think about there is a new process to enter France, especially if you don't need a visa, like the case of Macao citizens. Currently, you are requested to obtain an ETIAS. This is the authorization not only for France but for all the countries in the Schengen area.
iVisa.com has created a simple and 100% reliable service to get your ETIAS just in time for your trip. You can start it here.
Do you want to know more about this new procedure? Read our FAQs and find out more!
Frequently Asked Questions (FAQs)
What does ETIAS mean?
ETIAS stands for European Travel Information and Authorization System. As the name says, this is an online system requested to citizens from the 62 countries exempt from visas to the Schengen area. We must confirm Macao is on this list. This new requirement has been created due to safety reasons like detecting and controlling crime and minimize illegal immigration.
Is ETIAS a visa?
No, this is not a visa. This is an authorization document you need to get before traveling to France or any other country of the Schengen space if your country matches the requirements stated by the system. ETIAS will be done through an online application and you won't be requested to attend any appointments to consulates, which usually happens with traditional visas processes. You can go here and start your application today!
As a citizen of Macao, do I require a France ETIAS?
Yes, you are required a France ETIAS. Macao is among the countries that don't need a visa to enter France, for this reason, an ETIAS is necessary. This only applies to countries within the Schengen area, like France. If you are thinking to visit another country in Europe and you are not sure if it's under the Schengen agreement, you to our visa checker here and see if you need an ETIAS.
Is France ETIAS valid for other countries?
Yes, as long as these other countries are also part of the Schengen area. The ETIAS is not a procedure just for France, it is made available for all 26 states part of the Schengen agreement. Keep in mind that if you stated in your application that France will be the first country to visit, then you must visit France first. After your first visit, you can go to any other Schengen country for up to 90 days.
Your application can be done quickly, go for it!
What documents do you need for my ETIAS?
The application will require honest answers about your personal life. Also, you might be asked for more detailed information about past trips, employment, any criminal records (if you have them), etc. The most important information for your process with iVisa.com is:
A passport's scan, with a clear view of your photo.
Email , a valid email address that you should check regularly.
Payment methods, get your service done by charging the iVisa.com's fee to a credit/debit card or to a Paypal account.
What is the process to obtain the France ETIAS?
The EU is working to make the application very smooth for all visitors, but in iVisa.com, we specialized to make these procedures even better. So check the 3-steps to complete your form.
Firstly respond to all the questions in the online form.
Secondly double-check your answers and correct any mistakes. Proceed to pay with credit/debit card or Paypal.
Thirdly attach your passport's scan and apply.
Now you can relax as our specialized team will start working on your requirement. Just in case, we have a [support team] if you have any inquiries. You can also start your application now.
What will I get in my email?
As this is an electronic system, you will receive an email with all the information you need for your entry to France. You should have this information with you at all times while at the airport, remember that your final entry is up to border officers. Better to have your documentation so you don't delay your entry.
How long do I wait for my ETIAS?
This document won't take a long time to obtain like the traditional visas. You will just need an Internet connection to make it happen. Choose between these three processing time options:
Standard option, regular service with a small fee.
Rush option, faster than the standard option at a suitable price.
Super rush option, have your document with no waiting time.
Can I trust iVisa.com?
For sure! The world is moving towards digital processes and we are ready for all the challenges to provide you with the best service. iVisa.com works with several teams that will take care of your requirements in the most effective way. Check our clients' comments for further knowledge of our services.
Where can I get my questions solved?
Our customer agents are here to help you, either you need some answer to some inquiries or you are not sure of the next step in your application. Contact them as they are available 24/7. Unless you feel ready to start your application, go here!