France is on top of the list of destinations around the world, so it wouldn't be surprising that citizens of Nicaragua were thinking of visiting that country very soon. Dreaming of some Micky Mouse shaped crepes in Disneyland Paris is always a fun possibility for entire families. For this reason, you should be aware of the European Union's new immigration system refer as ETIAS, which would be valid for France too.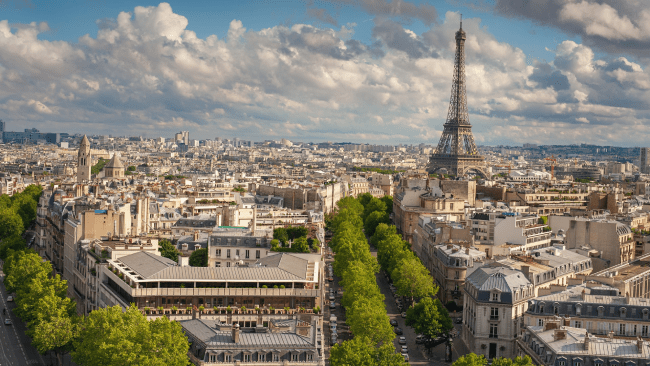 Citizens of Nicaragua are eligible to get the ETIAS if they are thinking to visit France or any other country in Europe that is part of the Schengen space. This is actually an easy process and it can be done through an online form. Now you can get with iVisa.com by going here. This is a simple, rapid, and 100% reliable service.
Get more information through our FAQs which we detail next.
Frequently Asked Questions (FAQs)
What does ETIAS mean?
European Travel Information and Authorization System is ETIAS. As the name says, this is an authorization document that works through information given by travelers. Due to recent safety issues such as terrorism, high crime rates, and illegal immigration, it was necessary to approve new forms to better control European borders. This is why ETIAS is a reality today.
Apply with iVisa.com here.
As a citizen of Nicaragua, do I need an ETIAS?
Yes, citizens of Nicaragua need an ETIAS if they intend to visit France or any country in Europe part of the Schengen agreement. ETIAS are required for the 62 countries around the world that are exempt from visas to the Schengen space. Nicaragua is among those countries.
Is ETIAS a one-time process?
Not exactly. Once you get your ETIAS, this will be valid for 3 consecutive years. After that period you will need to request a new one if you continue to travel to this side of the world. As well, the validity while traveling around the Schengen countries is a maximum of 90 days in a 180-day period.
Don't miss the chance to get your ETIAS now!
Can I travel to other countries with a France ETIAS?
This will depend on what countries are you referring to. ETIAS is not an exclusive process for France, it is a requirement from the 26 countries part of the Schengen deal. We must advise about the first country of entry. You will be asked about this during your application. For example: if you know your first country of entry in France, then state this in your application and you must visit France first. If by any chance you intend to enter first to another country, your ETIAS might not be valid.
If this is unclear, please reach out to our support agents to get more information about this requirement.
What requirements are essential for ETIAS?
As the system was created to collect as much information possible you will probably be asked about your personal info, passport, employment, visit intention, background information, and any other details the EU feels necessary to request. Get the following too:
Passport's scan, visible scan with your photo.
Email, confirm is a valid one.
Payment options, get your payment with a Paypal account or with credit/debit card. iVisa.com will get a small fee for the services provided.
What steps do I follow to obtain an ETIAS?
Although the process itself is fairly easy, we worked to make it faster, so you just need to get through the next steps:
Respond the questions to the best of your knowledge.
Review your info and complete any missing spots. Pay by using a credit/debit card or a Paypal account.
Upload the scan of your passport and any other document required.
Get in touch with customer agents just in case you have any questions during the process or go ahead and apply here.
How long will I wait for the ETIAS?
We know time and budget are an important concern, so you get to choose between three alternatives on this matter:
Standard, the lowest fee in regular waiting time.
Rush, your document will be checked faster.
Super rush, no time to wait for a higher price.
Is iVisa.com trustworthy?
100% yes. We have been working with ETIAS and many other travel requirements for some years now. We are experts on these types of applications and our customers' [opinions] can speak about our quality. We are not a government agency but we still handle all the exact procedures you need for your trips with the safest system.
where can I get more info?
Request information from our support agents that are always available to get any questions solved as soon as possible. Continue exploring our application page so you see how easy is to get an ETIAS with iVisa.com.