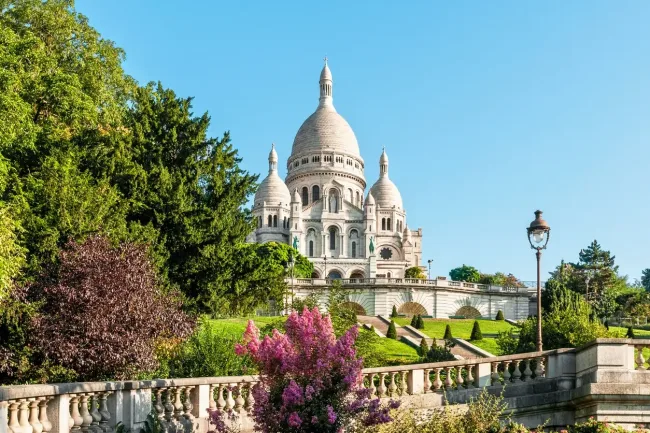 Are you dreaming of strolling through the charming streets of Paris or exploring the beautiful French countryside? Look no further, because applying for a France Schengen Visa from Morocco is easier than you think!
If you are planning a family vacation, a business trip, or want to visit family in France, the process of applying for a France Schengen Visa from Morocco is super-easy, using our services.
Find out more about how to get your France Schengen Visa in Morocco in this article!
Do citizens from Morocco need visa for France?
Yes, citizens of Morocco require a Schengen Visa to travel to France, as Morocco is not part of the European Union.
Moroccan citizens are required to obtain a visa to enter France for any purpose, including tourism, business, or study.
The Schengen area is a zone of 27 European countries that have abolished border controls between them. Moroccan citizens can travel to France and other countries in the Schengen area for up to 90 days Per Entry within a 180-day period, with a Schengen Visa.
If you are a citizen of a country other than Morocco, use our Visa Checker tool to determine if you are eligible for this visa and apply instantly online!
How to get a France Schengen Visa from Morocco?
To get a France Schengen visa from Morocco, follow these steps to apply for a French Schengen Visa in Morocco:
Use iVisa as your best ally: We have simplified the Schengen Visa application process, offering complete step-by-step guidance, a careful review of your application, and round-the-clock support.

Check the requirements and gather the necessary documents, which include a valid passport, a completed visa application form, proof of financial means, and travel medical insurance, among others. Check the full list further in this article!

Schedule an appointment with the French embassy or consulate in Morocco to submit your application and supporting documents, and pay the government visa fee. We are here to help you navigate through this process and guide you in scheduling your appointment, making it simpler for you.

Attend the appointment in person and submit your application and supporting documents. You may also need to provide biometric data, such as fingerprints.

Wait for your application to be processed, which can take up to several weeks.
Once your visa is approved, you'll get a notification to collect it from the embassy or consulate.
Note: The exact process and requirements may vary depending on the individual circumstances and type of visa being applied for.
By applying with us, you can expect regular updates regarding your application process status. You'll have someone to count on every step of the way!
Applying for the France Schengen Visa from Morocco with iVisa
If you're looking to apply for a France Schengen visa quickly and easily, iVisa can help. Here are three simple steps to get started:
Step 1: Provide your personal and travel details using iVisa's easy and clear application form. After you submit your information, you'll receive a PDF guide to help you prepare for your visa application. And if you have any questions, you can always contact your personal iVisa Expert!
Step 2: Check your information carefully and pay the iVisa service fee using a debit/credit card, or PayPal.
Note: The government visa fee must be paid separately at the embassy, consulate, or Visa Application Centre (VAC).
Step 3: Make an appointment and attend your visa interview, bringing all the necessary documents with you
Don't worry, we will send you a complete document checklist and step-by-step instructions before your interview, to help you prepare.
Common challenges for Moroccans applying for the France Schengen Visa
There are some common challenges that you may face when applying for a France visa. These challenges include:
Complicated visa application process: The visa application process can be lengthy and complex, requiring the submission of multiple documents and fulfilling various requirements.
This can be overwhelming for some applicants, especially those who are applying for the first time. That's why we create a simplified application form for you.
iVisa will guide you along the way for an easier and more successful process. You can contact us at all times if you have any questions or concerns.
Difficulty in securing visa appointments: Due to the high volume of visa applications, securing a visa appointment at the French embassy in Morocco can be challenging, with wait times ranging from a few weeks to various months.
We recommend applying at least two months in advance to make sure you have all the time you need to secure an appointment.
Meeting financial requirements: Moroccan citizens may find it challenging to provide the necessary financial documentation required for the visa application process, such as bank statements or proof of income.
If you apply with iVisa we will send you a detailed list of the documentation they require.
Limited visa validity: Some Moroccan citizens may receive visas with limited validity, which can restrict their travel plans and require them to apply for visas more frequently.
We recommend you check your visa validity before planning your trip and make sure to back up your travel plans with your supporting documents.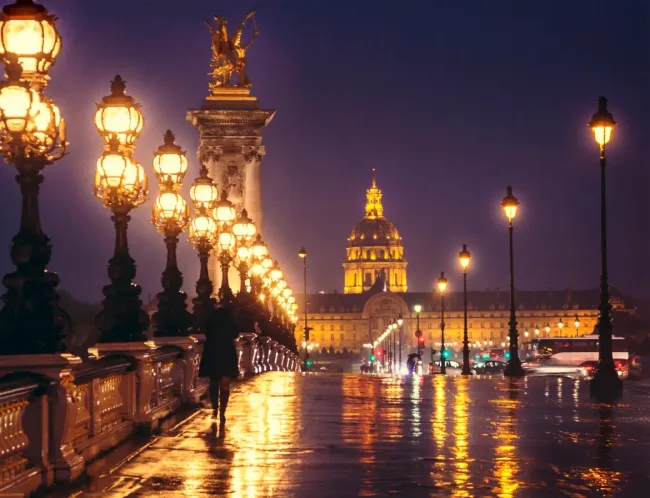 Documents required for a France Schengen Visa application from Morocco
When you apply for a France Schengen Visa with us, you will receive a complete list of all the required documents you need to submit and bring to your visa appointment.
Here are the most common documents you will need for your trip:
Visa application form: With iVisa, you will receive a shorter and simpler version of the application form with fewer questions to answer.

Two photographs: Taken within the last three months. You can use our affordable digital photo service to get government-compliant photos if you don't have one.

Valid Moroccan passport: Must be valid for at least three months from your arrival date in France, two blank pages, and have been issued within the last ten years.

Fingerprints (only for those over 12 years old): You will be required to provide fingerprints during your appointment, unless you have been granted a biometric Schengen Visa in the past 59 months.

Travel itinerary: Include details such as your return flight, accommodations, or tour schedule.

Financial statements: Bank statements, employment contracts, or salary slips demonstrate that you have sufficient financial means to pay for your trip.

Medical insurance: You must have medical or travel insurance with a minimum coverage of EUR 30,000 for emergency medical treatment and repatriation.
Processing time and costs for the France Schengen Visa from Morocco
iVisa provides the following processing option for Schengen Visa for France:
Standard iVisa Processing: This option takes up to 30 days for processing and is priced at USD $149.99, exclusive of government fees.

Government Processing: The government fee is approximately US$84.85 and must be paid in cash at the VAC or consulate. Minors between the ages of 6 and 12 are eligible for a 50% discount, and minors under the age of 6 are exempt from the fee.
The government processing time for the France Schengen Visa from Morocco can vary depending on the the workload at the French embassy or consulate where the application is submitted.
It's recommended to apply for the visa well in advance of the intended travel date to avoid any last-minute delays or complications.
What to expect at the France Schengen Visa interview as a Moroccan citizen
As a Moroccan citizen applying for a France Schengen visa, you may be required to attend an interview at the French embassy or consulate in Morocco.
Here are some things to expect during the interview:
Purpose of the trip: The visa officer will ask you about the purpose of your trip to France. Be prepared to provide details and supporting documents, such as flight tickets, hotel reservations, or invitation letters.

Financial means: During the process, you may be questioned regarding your financial capacity to fund the trip.
This inquiry may involve your earnings, savings, and any monetary aid from sponsors. You may need to present bank statements, tax returns, or employment letters for verification.
Ties to Morocco: To ensure that you have sufficient reasons to return to Morocco after your visit to France, the visa officer may inquire about your connections to Morocco, such as your employment status, family, or property ownership.

Security and health concerns: The visa officer may inquire about your travel history, criminal record, and health status. These questions assess any potential risks to public health or security in France.
Being sincere, courteous, and respectful during the interview is important.
How to avoid a France Schengen Visa rejection
Consider utilizing iVisa services, as our team of experts can provide assistance throughout the application process, increasing the likelihood of a successful visa application.
With our expertise, we can help ensure that your application is complete and accurate, and we can guide any required documentation or processes. This can save you time and effort, and give you peace of mind knowing that your visa application is in capable hands!
Benefits of getting your France Schengen Visa with iVisa
100% government-compliant: Our team of iVisa Experts will review your information and ensure it is 100% compliant with government requirements.

Unlimited access to your iVisa Expert: We assign you a personal iVisa Expert to guide you through the entire application process, from start to finish.

Simplified application form: Fill out a clear and concise survey with 50% fewer questions instead of 60 confusing and tedious questions on the government website.

Fill out at your own pace: Complete the application form at your own pace, make changes whenever you want, and save your progress.

Step-by-step PDF guide: Receive a PDF guide with all the tips to answer difficult questions, a document checklist, and guidance to prepare for your interview.
Types of France Visas available from Morocco
If you are a citizen from Morocco, you may apply for different types of France visas, depending on the nature of your travel purpose.
Here are the main types of France visas available from Morocco:
France Schengen Visa: This is the most common type of visa for short-term stays in France and other Schengen member countries. It allows you to stay for up to

90 days Per Entry

within a 180-day period for purposes such as tourism, business, or visiting friends and family.
Apply now with us for a smooth application.
Business Visa: This type of visa is intended for business-related travel to France, such as attending conferences, meetings, or trade fairs. It may also be required for short-term work assignments.

Student Visa: If you plan to study in France for more than 90 days, you must apply for a student visa. This type of visa allows you to stay in France for the duration of your studies.

Transit Visa: If you will be transiting through France on your way to another country, you may need to apply for a transit visa. This allows you to stay in the international zone of the airport for a limited period of time.
More questions about the France Schengen Visa?
For any questions about the Schengen Visa or other online applications, please reach out to our 24/7 customer service team via online chat or email at [email protected]. We're here to make your travel experience easy and stress-free.