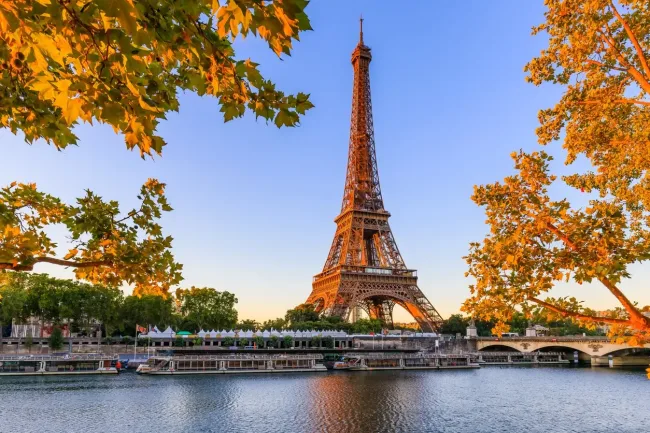 Hello, fellow travel enthusiasts! Are you a United States resident dreaming of exploring the charming streets of Paris, indulging in croissants and macarons, or lounging on the beaches of the French Riviera?
Before you pack your bags and board that flight to France, you must first know if you must apply for a France Schengen Visa. But don't worry, we're here to help! In this blog post, we'll guide you through applying for a France Schengen Visa from the United States, step by step. So, prepare to say "Oui" to your French adventure, and let's dive in!
Do US citizens need a Schengen Visa for France
No, US citizens have visa free entry for short-term visits to France. As a US citizen, you can travel to France and stay for up to 90 days within a 180-day period without needing to apply for a visa. This applies to various trips, such as tourist and business purposes, visiting family and friends, or any other short-term activities.
Checking the latest travel requirements and guidelines before your trip is always a good idea, as regulations can change. The official website of the French Embassy or Consulate in the United States can provide the most up-to-date and accurate information regarding entry requirements for US citizens traveling to France.
What are the French Visa requirements for American passport holders
For US passport holders planning a short-term visit to France (less than 90 days within a 180-day period), they don't need a visa, but certain requirements must be fulfilled. These include:
A valid passport: US passport holders must have a valid passport with at least six months' validity remaining from entry into France.

Return or onward travel ticket: You must have proof of return or onward travel, such as a plane or train ticket.

Proof of accommodation: You may be required to show proof of accommodation for the duration of your stay, such as a hotel reservation or a letter of invitation from a friend or family member who will be hosting you.

Sufficient funds: You must have enough money to cover your stay in France and any onward travel expenses.

Travel insurance: It is recommended to have travel insurance that covers medical expenses, emergency evacuation, and repatriation.

No criminal record: You must not have a criminal record or be considered a threat to public order or national security. French authorities will check this information.
Note: These are general requirements for a US citizen to enter France. There is no need to fill out any visa application to enter.
What is a France Etias for US citizens?
The France ETIAS is a valid travel document required for US citizens traveling to France and other Schengen countries for short-term stays. (up to 90 days within 180 days). This system will be implemented sometime in 2024 and will require an online application process. Until then, US citizens can enter France on the current visa waiver system.
The France ETIAS is not a visa, but a pre-screening system designed to improve security measures for EU citizens and visitors. The authorization will be valid for three years and will be linked to the US citizen's passport.
Visit our blog about France ETIAS for more information.
ETIAS France requirements for Americans
US citizens can apply for an ETIAS to travel to the Schengen area, including France. Here are the eligibility requirements for US citizens:
A valid US passport with a minimum validity of 3 months beyond the intended departure date from the Schengen area.

A credit or debit card to pay the ETIAS fee.

An email address to receive the approved ETIAS document.

No criminal record, travel bans, or other security concerns.
Documents Required for a France ETIAS for US Citizens
To obtain a France electronic permission (ETIAS) as a US citizen, the following documents are required:
Valid passport or travel document issued within the past 10 years, with at least 2 full blank pages, and valid for at least 3 months after departure from the Schengen area.

Valid US residence permit or another form of identity card, endorsed in the actual passport or a new biometric ID card, valid for at least 3 months beyond the date of departure from France.

French visa application form, completed and signed by the applicant.

Passport format photo with a light background and full face features, less than 3 months old, and glued to the application form. We offer you an effective photo service.

Cover letter explaining the purpose of the visit.

Proof of travel arrangements, such as round-trip flight or travel reservations and complete itinerary of the visit to France.

France travel insurance with minimum coverage of €30,000.

Proof of accommodation in France, such as evidence of hotel booking, rental agreement, an invitation from a French resident host, or accommodation proof issued by the town hall in the host's residence.

Proof of financial subsistence, such as a recent statement of a US bank account for the last 3 months, showing funds of at least €65 per person per day spent in France (€120 per day if no pre-paid reservation at a hotel in France), or €32.25 per day if you have proof of cheaper forms of accommodation.
In addition, depending on the employment status, the following documents are required:
Employment contract

Recent letter from employer

Recent payslip
Remember to submit photocopies of all original documents and ensure they're no more than one month old.
Click here If you want more information about the France ETIAS documentation.
Processing times for the France ETIAS for US citizens
At the moment, the exact cost of the ETIAS (European Travel Information and Authorization System) entry visa is not available as it has not yet been launched. However, We usually offer three different payment and processing options for US citizens to choose from based on their needs and budget:
Standard Processing Time: This option is suitable for travelers who have sufficient time before their trip and do not require expedited processing of their travel documents.
Rush Processing Time: This option is ideal for those who need their ETIAS faster than the standard processing time, but are willing to pay a higher visa fee for expedited processing.
Super Rush Processing Time: This option is for those who require their ETIAS urgently and are willing to pay a premium fee for the fastest processing time available.
Note: When you're planning a trip to France, it's a good idea to start applying for your visa at least 6 months before your travel date.
Just remember, the visa processing takes at least 15 days from the date you submit your application, so make sure to plan accordingly and submit your application at least 15 days before your departure date. This will give you plenty of time to get everything sorted and avoid any last-minute stress.
Read our complete France travel guide if you want more information about travel to France and some good tips on what to do while you're there.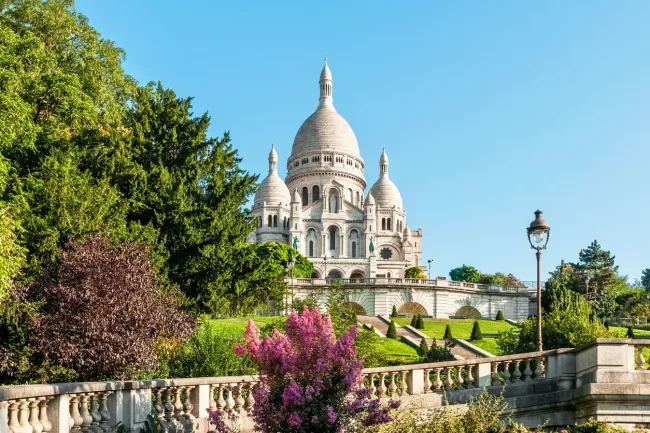 Types of France visas available to US citizens
Several visa types are available to US citizens who wish to travel to France. The specific type of visa you need will depend on the purpose and duration of your stay. Here are some common types of France visas for US citizens:
Long-Stay Visa: If you plan to stay in France for more than 90 days or engage in activities such as work, study, or family reunification, you may need a long-stay visa. There are different categories of long-stay visas, including student visas, work visas, family visas, and more.
Student Visa: If you plan to study in France for an extended period, you will need to apply for a student visa. This type of visa is issued to US citizens who have been accepted into an educational institution in France.
Work Visa: US citizens planning to work in France must obtain a work visa. The specific requirements and procedures will depend on the nature of your employment, such as whether you have a job offer from a French employer, or if a US company is transferring you to their French branch.
Family Reunification Visa: If you have family members who are residents or citizens of France and wish to join them, you may need to apply for a family reunification visa.
Frequently asked questions about the France ETIAS for US citizens
Can I study in an EU country if I apply for the ETIAS?
If you're planning to attend a short study program of up to 90 days, an ETIAS travel authorization should suffice. However, for more extended study programs, you'll need to obtain a student visa. To ensure you have the correct travel authorization, it's best to speak or write to an official consulate representative from the EU member state where you plan to study before traveling.
Can I work in an EU country if I apply for the ETIAS?
If you plan to work in a country that is part of the ETIAS system, you must apply for a valid work visa, regardless of your stay. The only exception is if you're traveling for business conferences or meetings. It's advisable to consult an official representative of the consulate of the EU member state where you plan to work before traveling.
Which countries in the EU require the ETIAS to visit?
The ETIAS system will cover all current European Countries that are part of the Schengen area. This list includes Austria, Belgium, Czech Republic, Denmark, Estonia, Finland, France, Germany, Greece, Hungary, Italy, Latvia, Lithuania, Luxembourg, Malta, Netherlands, Poland, Portugal, Slovakia, Slovenia, Spain, and Sweden, plus future Schengen countries such as Bulgaria, Croatia, Cyprus, and Romania. The ETIAS system will also cover countries under the European Free Trade Association (EFTA), such as Iceland, Liechtenstein, Norway, and Switzerland, and European microstates with open borders, including Andorra, Monaco, San Marino, and Vatican City.
What is the purpose of the ETIAS?
The primary goal of the ETIAS program is to enhance security for border agents in EU member states by collecting data on non-EU travelers before they enter the Schengen area. This data ensures that these visitors do not pose any risk to the security of the EU or its citizens under the ETIAS system. Additionally, this program will improve processing times for travelers at the border, as agents will have access to the necessary information in advance.
Why would my ETIAS application be refused?
There are a few reasons why your ETIAS travel authorization application may be denied. These include:
The travel documents used might have been reported lost or stolen.

You may have been considered a security risk, a potential illegal immigrant, or a high epidemic risk.

You might have failed to provide the necessary additional information or documents within the specified time frame, or you did not attend a scheduled interview.

An alert may be recorded due to a previous refusal of entry and stay in an EU country.

The data or documents provided may be considered unreliable, or there may be doubts regarding their accuracy.
What are my options if my ETIAS is refused?
If your ETIAS application is rejected, you are not allowed to enter the EU legally. However, you have three options:
Firstly, you can appeal the decision, which involves a manual process and may require a visit to a French consulate.

Secondly, you can reapply with more accurate or revised information.

Lastly, you can make alternative travel plans outside the ETIAS countries, although this may not be an ideal option for everyone.
Is travel insurance required when visiting Europe?
Travel insurance is highly recommended for travelers eligible for visa-free entry into the EU through the ETIAS program, as it offers numerous advantages and safeguards. While it is not obligatory to have travel insurance for ETIAS travel, acquiring one can be extremely beneficial. Travel insurance covers unforeseen circumstances, including emergency medical services and expenses, evacuation, trip cancellation, lost or damaged baggage, and flight delays.
​​Can I extend my ETIAS visa while in France?
In most cases, it is not possible to extend an ETIAS visa while you are already in the country, unless there are exceptional circumstances involved. If you wish to make a change to your visa status you must leave the Schengen Area and apply for a new visa if you plan to return and continue your visit.
Why choose iVisa?
We have implemented strict security guidelines for all our services. You can be sure that your information is safely managed. Our services are reliable, and our reputation speaks for itself! Explore the comments section and check our customer success reviews.
If I have more questions about the product or iVisa services, who can I talk to?
Feel free to contact our customer service team anytime you like; they will respond as quickly as possible.