France is one of the most visited countries in the world. Ready to embark on one of the most beautiful trips? But to be beautiful and enjoy it to the fullest, we recommend applying for the Schengen visa for most nationalities outside the EU. One of the requirements to apply is having travel insurance. But what does this have to cover?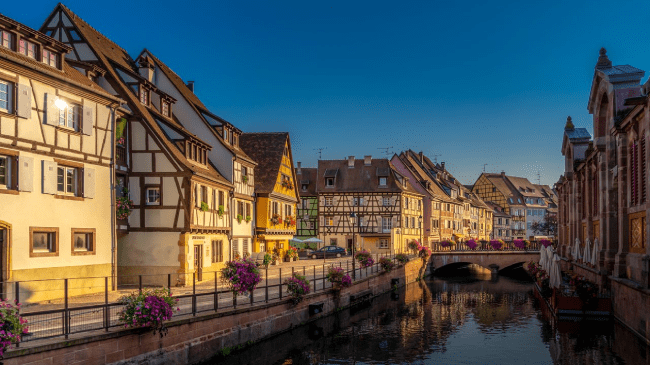 The capital and largest city of France, Paris, offers exciting attractions such as the Eiffel Tower and the Louvre Museum. Outside Paris, you will find medieval buildings and magnificent 18th-century palaces situated in picturesque villages.
Our iVisa advisors have all the tools to provide you with the best information, and here is some essential information that will help you decide to purchase your travel insurance for France to apply for your Schengen Visa.
What is a France Schengen Visa travel insurance?
Schengen travel insurance is one of the main requirements to be able to apply for a Schengen visa for France. It is a travel medical insurance for people from abroad who visit the country for a short time, such as on holidays or for business meetings. Most insurance policies also give you coverage for other Schengen countries.
The travel health insurance certificate must meet the Schengen visa travel insurance requirements, be valid in the other Schengen countries, and be requested from a certified insurance company.
Who needs to get travel insurance to visit France?
In general, it's recommended to get travel insurance for any trip, to cover medical expenses or assist when you are experiencing unforeseen circumstances. However, in this case, we are talking about anyone who has to apply for a Schengen visa for France.
One of the main requirements for the France Schengen Visa application is to have a document stating that you have travel insurance covering the entire Schengen area. Apart from needing it to apply for a France Schengen visa, immigration authorities may ask for proof of insurance when entering the country.
Travel insurance gives peace of mind to solve any problem that may arise; from a minor accident to flight cancellations, which can cost you a large amount of money if you do not have the right coverage.
What are the requirements for France Schengen Visa travel insurance?
To apply for the French Schengen visa and avoid rejection, the travel insurance must meet the following requirements:
Medical coverage of at least EUR 30,000 for emergency medical expenses or accidents.

It must be valid throughout the Schengen area.

The validity of the insurance must be for the entire duration of the stay in France or another Schengen country. Other coverages that are not mandatory but advisable:

Repatriation: All expenses required for the repatriation of the person to their country in case of death.

Trip cancellation: Reimbursement for cancellation of your trip in case of emergency, either before starting the trip or while traveling.

Flight cancellations or delays: In case of flight cancellations or delays, meals and lodging are covered depending on the delay. If you miss your connection, the insurance will arrange for you to take another flight at no additional cost.

Lost or delayed baggage: If your luggage does not arrive at your destination or is lost, the insurance covers you for baggage expenses.
How to get France Schengen Visa travel insurance
Schengen travel insurance is straightforward to purchase online from home from certain insurance companies that are familiar with the Schengen visa requirements.
Health insurance policies that are part of your employment contract or private insurance might cover international medical emergency expenses, but there are usually limits on what exactly is covered.
Most travelers purchase individual Schengen travel health insurance policies for the days they plan to spend in Europe. They also assess their needed coverage of the Schengen requirements, whether they plan on doing extreme sports, bringing valuables, etc. Generally, Europ Assistance and AXA are two trustworthy companies to buy France Visa insurance from.
Most European embassies and consulates recognize both insurance companies. Another benefit is that you can cancel your travel insurance for free if your Schengen visa has been rejected.
What is the cost of France travel insurance?
The cost of travel insurance depends on the following factors, which are detailed below:
Age: In the Schengen visa insurance plans, according to the coverage, the older the person is, the higher the premium is. That is why the price is higher for people over 60 years old than for someone young.

Trip duration: The companies usually quote by days; the cost depends on the number of days you travel.

Chosen limit of coverage: The coverage depends on the plan you choose. The basic coverage that the France Schengen visa requires is a minimum of EUR 30,000. If you wish to have higher coverage and to cover other essential points for your trip such as loss of luggage, flight cancellations, etc. the price might increase.
Whenever you evaluate the price of travel insurance, it is recommended to analyze all the factors to have a wonderful trip and be protected in case of any mishaps.
COVID-19 requirements for the France Schengen travel insurance
Some travel insurance companies cover COVID-19 medical expenses if you comply with the country and World Health Organization regulations. Mostly it covers you for health emergencies related to COVID-19, including medical treatment, medicines, and hospitalization if necessary.
It is essential to check the insurance company's coverage to see if COVID-19 disease is included, however, it is not mandatory to apply for the France Schengen visa.
Do I need to take a COVID-19 test or bring a vaccination card before traveling to France?
It is not necessary to take a COVID-19 test or present a vaccination certificate to enter France. However, the situation may change quickly. We always advise checking the government's health website for the most up-to-date information.
More information about traveling to France
Our expert iVisa customer service team is available 24/7to assist you with any questions or doubts. If it is more convenient for you, you can also email us at [email protected] to help you with all your needs for travel documents, wherever you are.