Apart from the required vaccine, you will need negative PCR test results (COVID-19) and an e-Visa, which you can request now with the help of iVisa.com if you want to travel to Gabon.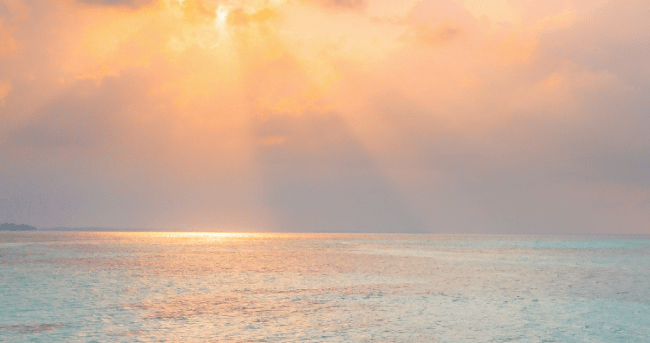 In addition to Covid-19, there are other health hazards you must avoid such as Yellow Fever, Malaria, Dengue, and Chikungunya. iVisa.com strongly advises getting the necessary vaccines and/or medication to protect yourself from such threats. In case of infection, please be aware that services provided by Gabon medical facilities are limited and besides, these are only found in urban zones. They won't accept your credit cards either.
But not everything is bad news. Did you know that Gabon is one of the most forested countries on the African continent? The forest is everywhere and one of its most dominant animal species is the gorilla.
How to get a visa with iVisa.com?
Aside from the list of vaccinations, you will also need a visa.
With iVisa.com you can request yours by filling the 100% online application form with both your personal and traveling info.
Pay by either using a credit/debit card or a Paypal account.
Attach your scanned valid passport and photo and submit.
You will receive your processed Gabon e-Visa by email.
Apply today for your Gabon e-Visa
Frequently Asked Questions
Do I need a vaccine to travel to Gabon?
Yes, you need certain vaccinations before entering Gabon.
Do I need a COVID vaccine or vaccination certificate to enter Gabon?
No, you don't. As of today, COVID vaccination passports or certificates are not mandatory to enter Gabon, however if you are fully vaccinated you won't need to follow a quarantine.
Since information may change quickly, we advise you to follow up on the latest Gabon travel updates and/or contact your local embassy.
Which are the vaccine requirements to travel to Gabon?
Hepatitis A (recommended)
Hepatitis B (recommended)
Typhoid (recommended)
Yellow Fever
Rabies (recommended)
Polio
Measles Mumps and Rubella (MMR)
TDAP (Tetanus, Diphtheria, and Pertussis)
Chickenpox
Influenza
Is the Yellow Fever present in Gabon?
Yes, you will need to provide proof of the Yellow Fever vaccine at the airport. It's an entry requirement.
Fill out the application for a Gabon e-Visa
What are the areas with a higher risk of Malaria in Gabon?
All. It is recommended to take prescribed medication to prevent Malaria before, during, and after traveling to Gabon. Besides, you should always use insect repellent.
Take me to the online application form
Is there a threat of Dengue and Chikungunya in Gabon?
Yes, there is. So please avoid insect bites by using an appropriate bug repellent, netting, and dressing accordingly.
Click here to order your Gabon e-Visa
Can iVisa.com help me get a travel document to enter Gabon?
Yes, depending on your nationality, we can help you process certain travel requirements.
Is PCR test (COVID-19) required to travel to Gabon?
COVID test prior to arrival: There are no testing requirements.
Apply now for your Gabon e-Visa
Do I need to quarantine in Gabon?
Quarantine requirements: There are no quarantine requirements.
What are the iVisa.com processing times and costs?
There are three (3) types:
Standard Processing Time:

USD $50.99

-

7 Business Days

Rush Processing Time:

USD $88.99

-

6 Business Days

Super Rush Processing Time:

USD $130.99

-

4 Business Days
How much is the government fee for the Gabon e-Visa?
$85.00 per applicant. This must be paid for at the airport.
How long can I stay in Gabon with this electronic Visa?
This visa will be valid for 30 days after arrival and a Single Entry.
What items do I need to apply with iVisa.com?
You only need to have these:
Passport.
Means of payment (Paypal - debit/credit card).
Email address.
How safe is iVisa.com to get my Gabon e-Visa?
iVisa.com's aim is to deliver a fast and highly secure service online. You can read our comments section to confirm you came to the right place.
iVisa.com's Gabon information page
Where could I find more information about Gabon travel documentation requirements?
For more assistance, please get in touch with our customer service staff. They are available for you 24 hours a day.
iVisa.com Recommends
Ivindo National Park Its major attractions are the Ivindo River, Kongou Falls, and Langoué Bai.

Kongou Falls This magnificent spectacle of mother nature is 45kms from the village of Makokou, where you can take a canoe. It takes about 3 to 4 hours to get there.

Franceville Originally named "Francheville" which means "city of the freed" (1880). Plan on going to St. Hilaire Church (19th century), Poubara Falls, and Trans-Gabon railway.

Akanda National Park It holds 25% of mangroves in the entire African continent. Great site for fishing, boating, whale, and dolphin watching.

Port Gentil Best known as Manji. It is the second biggest city in Gabon with an outstanding seaport. The center of Gabon's petroleum and timber industries is here. A must-visit is the vintage lighthouse.

Lopé National Park Situated in central Gabon. Here you will find the Ogooué River streaming through the northern region of the park. Great site for diverse wildlife observation.

Blue Lake ("Lac Bleu") A natural swimming pool of clear waters located in Mouila, the capital of the Ngounié. It has rocky soil though so you should wear water shoes.