Germany is one of Europe's biggest and most important nations that has also influenced many other nations with its language and culture. If you ever plan to visit Germany, you should know that you will discover and explore a fascinating country that is also considered the world's business center. Have you heard of the Oktoberfest? This festival is only celebrated here. Eating sausages and drinking beer is an excellent plan if you want to chill out.
You've got many reasons to go and enjoy, but you must know the new travel requirements to enter Germany. You will be required to present the Germany ETIAS to visit the country by the end of 2022. This document is not exclusive for this country but all the Schengen Zone. The European Union has implemented it, so you had better obtain it right away. The good news is that you can apply for it online on the official page, but it will be more paperwork and extra work that you may want to avoid.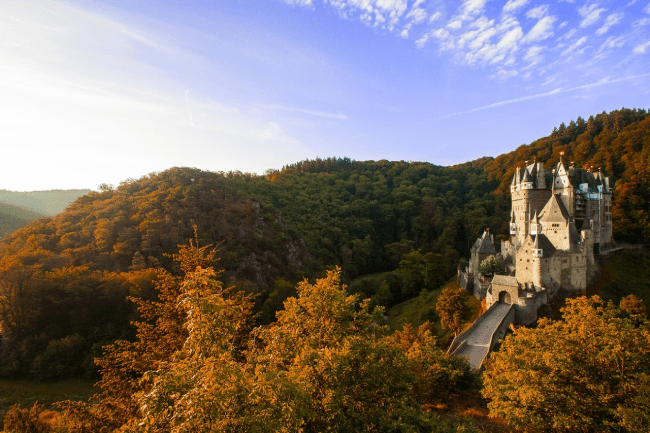 On the other side, you can use iVisa.com that will help you to obtain your Germany ETIAS while you wait comfortably at home. It will be fast, simple, and you can do it all from your smartphone or tablet.
You may be wondering about the Germany ETIAS cost with iVisa.com. The truth is that there is no official price yet since the European Union has not released this document yet. Fortunately, [iVisa.com] has your back, and we have prepared three different processing alternatives that will depend on your budget.
If you want to learn more about the Germany ETIAS, the alternatives that iVisa.com offers, and more, read below.
Frequently Asked Questions
What is the Germany ETIAS, and why do I need one?
The Germany ETIAS is an electronic document created by the European Union to reinforce the Schengen borders' security. The reason for its implementation is due to the increased terrorist attacks during the last decade.
From late 2022, citizens of sixty eligible countries exempted from a visa will have to obtain an ETIAS if they plan to enter the Schengen area, including Germany. Therefore, if your country is part of the list, it will be one of the future requirements that will be asked when you visit not only Germany but the Schengen zone.
Is Germany ETIAS a new Schengen Visa?
Both documents have different purposes that you should know. From one side, the Schengen Visa is a document that is required by citizens of any country that does not have a visa exemption agreement with the European Union. It is obtained in the embassy by completing long application forms and having an interview.
On the other side, we have the Germany ETIAS, an electronic travel authorization that will be asked to some countries exempted from a visa. It will be obtained online by doing it on your own or using iVisa.com to save time and effort by filling out our shortened application form.
What are the alternatives that iVisa.com offers for the Germany ETIAS?
Currently, iVisa.com offers its customers interested in obtaining the Germany ETIAS different options to choose from. Those alternatives were designed thinking about your budget and time waiting. These are the following:
Standard Processing Option: You receive your Germany ETIAS in an average time and waiting.
Rush Processing Option: It is a quick option if you don't want to wait too much time, but its price rises.
Super Rush Processing Option: It is the fastest option we offer to you. You receive your Germany ETIAS asap by paying a high price.
What are the countries that must apply for the Germany ETIAS?
If you want to make sure if the Germany ETIAS is a requirement for you to visit the country next soon, you should use our iVisa.com's visa checker to verify it.
What are the steps that one should follow with iVisa.com?
If you have decided to use iVisa.com to obtain your Germany ETIAS, you should know that we have prepared the most comfortable way to save your time by completing short forms while we do the rest for you. Sounds easy, right?
You still have the option to do it on your own if you prefer, but remember that you will have more paperwork, and it will be tiring. So, let iVisa.com be part of your dreams and obtain your document without too much effort.
All you will have to do is to follow the next steps:
First, fill out our application form. It won't be as demanding as you may think. We will ask you the essential questions about yourself, and some details of your trip. You won't have to worry about looking at which field you will have to answer since it has been shortened for you. After doing it, choose the processing option that you prefer.
Second, choose your favorite payment method. You are free to use any of your debit/credit cards or Paypal account since you have to pay for our services.
Third, upload the required docs and submit it.
You won't need to do anything else more than waiting, depending on the processing option you select. If you have any questions while doing the process, you can contact us.
Is it secure to use iVisa.com?
It is safe, indeed. iVisa.com is a travel agency that counts on experience, as you can read in your reviews. Our platform has the best security system to protect your info without hesitation.
Can I get in touch with you if I have further questions?
For sure! Our agents are prepared to help you with any doubts or inquiries you may have during the process. You can also send us an email at [email protected].
Let iVisa.com help you to achieve your goals