Germany is a country located in Central Europe that has become one of the most influential in the European Union and worldwide. Its beautiful and astounding landscapes are fascinating to most visitors, but their traditional architecture and food make it the best place to go. The capital of the country is Berlin, a cosmopolitan city where you can discover the cultural explosion that emerges when east and west. Go to Germany and explore something new that you will not regret.
If you plan to visit Germany from Australia, then you should know the new requirements that you will be asked for next soon. From late 2022, citizens of Australia will have to present an ETIAS to enter the Schengen Zone, including Germany. You will have the chance to obtain it online by yourself, but it may be frustrating since you will have more paperwork to do that might be time-consuming.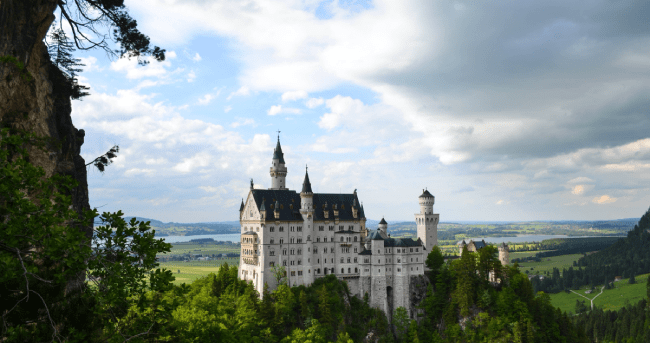 Fortunately, iVisa.com has created a new form which you can complete in just ten minutes while we do the rest for you and send it to your email address. It will be fast, simple, and you will avoid those complicated steps that take more time to complete. The Germany ETIAS for citizens of Australia will grant you access to any country of the Schengen Zone for up to three years.
If you want to learn more about this new document and how Australia's citizens can save time and effort while using iVisa.com, then keep reading this article to solve some doubts that you may have.
Frequently Asked Questions
What is the Germany ETIAS for citizens of Australia?
The ETIAS is an electronic travel authorization the European Union will implement in its borders to protect its security. The reason behind this decision has been the increase in terrorist attacks in late years. It will help the government to identify better who wants to legitimately enter the country.
It will have the validity of three years and grant you access to visit the country for ninety days. Not only Australians will have to obtain the Germany ETIAS for citizens of Australia but also other countries that count with a visa exemption agreement right now. You will have the opportunity to use iVisa.com to avoid complicated steps and obtain them almost immediately.
What is the difference between the ETIAS and the Schengen Visa?
The main distinction between these two is essential. On one side, the ETIAS is part of a visa waiver to sixty eligible countries, including Australia. It will help the European Union to identify most tourists coming from these countries quickly. You can obtain this document online by using iVisa.com.
On the other side, the Schengen Visa is a required document to enter the Schengen Zone. Most people from countries that do not count on a visa exemption agreement have to get it. It is obtained by filling out some application forms, presenting documents, and having an official embassy interview.
What documents will I have to attach for the Germany ETIAS?
For your Germany ETIAS for citizens of Australia, you will not have to attach a great list of documents as if you do it independently. Instead, iVisa.com will only ask you for the essential information. That means that all you have to provide us is the following:
Your scanned passport to attach it as part of your ID.
Your email address where you will receive your Germany ETIAS when it is ready.
Your payment method since you will have to pay for our service.
What are the processing time and fees for the Germany ETIAS with iVisa.com?
Thinking about your budget and time waiting, iVisa.com has created three alternatives for you to choose between to obtain your Germany ETIAS. These are:
Standard Processing Option: You receive your Germany ETIAS in an average time for a low price.
Rush Processing Option: Your Germany ETIAS is prepared faster, but its price rises more.
Super Rush Processing Option: It is the quickest alternative that you can choose. It is the most expensive, as well.
If you have already decided, click here, and we will do the rest for you.
What steps do I have to follow with iVisa.com for the Germany ETIAS for citizens of Australia?
You will not have to worry about following complicated steps that make the process impossible to understand. Instead, iVisa.com has shortened it to three simple steps. It will not take more than ten minutes to complete them. Check them out.
First, fill out our application form. We will ask you some questions about yourself, such as your full name, passport number, where you will go, and others. Then choose the processing option that you like the most.
Second, proceed with the payment. You will have to pay for our services, but don't worry, iVisa.com accepts any debit/credit card or Paypal account.
Third, attach the required docs. And then, submit it.
You will not have to do anything else after that more than being patient. You can contact us whenever you want if you have further questions.
Is it secure to use iVisa.com for this process?
Without a doubt! iVisa.com is a travel agency that has experience helping its clients to achieve their dreams. You can check our reviews to have peace of mind. Besides, our platform has excellent security that will protect your info.
How can I learn more about this new documentation?
You can learn more by contacting us. Our agents will be glad to assist you whenever you need it.
Start this process with iVisa.com to achieve your dreams!