If you are a lover of nature and everything to do with outdoor activities, then you have to visit the Berchtesgaden National Park. It is a magical setting, home to dense forests, crystal clear lakes, rolling meadows, and peaceful villages.
The trails are marked throughout the beautiful landscape, offering the opportunity for its visitors to enjoy cycling and hiking. Be sure to see the beauty of Lake Königssee.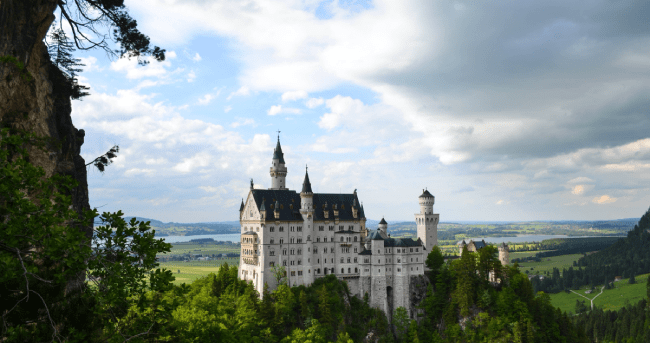 To enjoy this and other natural parks and beautiful spots that Germany has, you must apply for the new European Travel Information and Authorization System (ETIAS) if your travel plans are for 2022. This new travel authorization will be a requirement in the next two years. At iVisa.com services, we offer you the facility to apply to the Germany ETIAS for citizens of Brunei.
Frequently Asked Questions
Where can I go with my Germany ETIAS for citizens of Brunei?
The Germany ETIAS will give you the freedom to move through the Schengen member nations, which comprises: Austria, Belgium, the Czech Republic, Denmark, Estonia, Finland, France, Germany, Greece, Hungary, Iceland, Italy, Latvia, Liechtenstein, Lithuania, Luxembourg, Malta, Monaco, the Netherlands, Norway, Poland, Portugal, San Marino, Slovakia, Slovenia, Spain, Sweden, Switzerland, and Vatican City.
How long can I stay in the Schengen zone with my Germany ETIAS?
With the Germany ETIAS, you can be in the Schengen zone for 90 days in a period of six months. However, you can make multiple entries while your ETIAS is in force. You can stay 90 days in the Schengen zone, travel to another country that is not a Schengen member for another 90 days, and then return to the Schengen zone for another three months.
Will it take me too long to get my Germany ETIAS, and is it expensive?
The most it could take to receive the Germany ETIAS for citizens of Brunei is two weeks. The good news is that when you apply with iVisa.com, you will have three options for the processing time, so you can choose how soon you want your ETIAS. Prices for these options will vary depending on how quickly you want the electronic authorization.
Standard: It takes almost a week, so it is the option that takes the longest time for you to receive the ETIAS. The good thing is that it is the most affordable option.
Rush: With this option, you will receive your authorization faster, although it will be more expensive than the standard one.
Super Rush: If your trip is getting closer and closer and you don't want to wait any longer to get everything ready, then this is the perfect option. With Super Rush, you will receive your Germany ETIAS on the same day.
How can I get the Germany ETIAS?
To get your Germany ETIAS for citizens of Brunei, all you need to do is apply online. You can always let us go through the application process for you. On iVisa.com, we have a team of professionals that specializes in this sort of proceedings. We will require the following information to start the process:
Current Brunei passport. Make sure it will still be valid at least three months after your trip.
Email address where you would like to get your ETIAS.
Method of payment. With us, you can choose between debit/credit card or Paypal.
Is it possible to apply through iVisa.com?
Of course! It will be an honor for us to be able to accompany you during the process, solve your doubts, and guide you in every step you need. When you apply with iVisa.com, you will have the support of a team of professionals who will work for you to obtain your Germany ETIAS for citizens of Brunei. Before starting, you must follow the following steps.
Step 1: Complete the online application form and choose your preferred processing time.
Step 2: Check that the data is correct so that you can continue with the payment of the services.
Step 3: Submit the application form along with the scanned documents and wait for the ETIAS.
Will my data be safe on iVisa.com platform?
Absolutely! Our platform is built to work with our team of specialists to protect your data. See our reviews for more.
How can I know more?
Visit our blog and read more frequently asked questions, or talk to one of our customer service representatives to learn more about the ETIAS.