If you are planning a trip to Europe, you can't miss visiting Germany. Germany has been the center of critical historical events that have shaped its culture and overall atmosphere. Visit Berlin, where you can find the Brandenburg Gate, the Holocaust Memorial, and the remains of the Berlin Wall. Also, visit the famous cities of Munich and Hamburg so you can have a taste of the famous German beers. It's time to travel to Germany!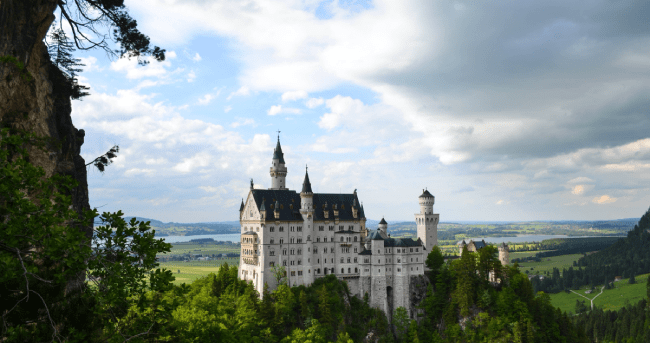 Citizens of Canada need to check the new entry measures to enter Germany. Now, Canadians have to complete an application known as ETIAS. The Germany ETIAS will be mandatory for visitors traveling to the Schengen zone.
Traveling to Germany is easy with iVisa.com. Start the Germany ETIAS and try a simple, fast, and 100% reliable product with iVisa.com.
Continue reading about Germany ETIAS.
Frequently Asked Questions
What is Germany ETIAS?
ETIAS is the acronym for European Travel Information and Authorization System. The Germany ETIAS is an electronic application that international travelers need to complete before arrival.
Germany will adopt the ETIAS visa waiver in 2022.
Start the application with iVisa.com!
I'm a citizen of Canada, do I need the Germany ETIAS?
Yes! Citizens of Canada must have the Germany ETIAS before landing in Germany. Canada is among the countries that are exempt from a Schengen visa. For this reason, citizens of Canada have to fill out the Germany ETIAS.
Over 60 countries around the world don't need a Schengen visa to enter Germany, and Canada is one of them. If a citizen doesn't need a visa document to the Schengen zone, then they need an ETIAS.
Can I visit other countries with Germany ETIAS?
Yes! The ETIAS process isn't exclusive to Germany as it's an EU process. Once citizens of Canada have the Germany ETIAS, they can visit the 26 countries in the Schengen zone.
Use the Visa Checker if you aren't 100% certain what countries will request an ETIAS.
How long is the Germany ETIAS valid?
The Germany ETIAS is valid for up to 3 years, and citizens of Canada can stay in the Schengen zone for up to 90 days within a 180-day period. The Germany ETIAS allows multiple entries to the Schengen zone.
Germany can be your next destination, start applying with iVisa.com
What info do I need for Germany ETIAS?
The Germany ETIAS requests personal information from applicants. As well, you must provide information related to health conditions and previous trips to risky countries.
Citizens of Canada must get the next items too:
A passport scan showing the photo and personal details.
An email address so applicants can receive the final documentation.
Payment methods, iVisa.com offers two alternatives for payment, choose between a Paypal account or use a credit/debit card.
Contact the support team for any questions.
What are the processing times and prices?
Citizens of Canada have the following options for processing the Germany ETIAS:
Standard processing service, if you have a small budget, then choose the most affordable option.
Rush processing service, in case you need the Germany ETIAS sooner.
Super rush processing service, the quickest alternative to get the Germany ETIAS.
How do I process the Germany ETIAS?
iVisa.com brings you a simple procedure with three steps:
First, fill out the electronic application and pick a processing time according to your needs.
Second, check your details and proceed to pay with a credit/debit card or a Paypal account.
Third, upload the documents required, like the scan of your passport.
Citizens of Canada can get the Germany ETIAS with iVisa.com!
What will I receive in my email inbox?
You will receive the Germany ETIAS in your email inbox. The iVisa.com professional team will send your travel document using the email address in your application. We recommend printing the ETIAS so you can show it to customs officers upon arrival.
How secure is iVisa.com?
It's 100% secure! Citizens of Canada can trust iVisa.com with their Germany ETIAS. iVisa.com works with the highest security guidelines, so be confident your information will be safe. Our previous customers can assure readers of our excellent services in the reviews page.
Trust iVisa.com!
Where can I find more information?
Explore the iVisa.com application page, where we have displayed further details about the ETIAS process.
Also, contact our incredible support team that is available 24/7.
Apply and travel to Germany soon!