Indian citizens wanting to travel to Germany require a Schengen Visa to access the country. iVisa.com has developed an efficient and time-saving online service to apply for the Germany Schengen Visa for the citizens of India.
Keep in mind, there are several kinds of Germany Schengen Visa for the citizens of India, among them we have: visa for medical reasons, business visa, visa for culture and sports activities, tourism visa, and visa for visiting friends or family. And they can also be valid for one entry, double-entry, or multiple entries.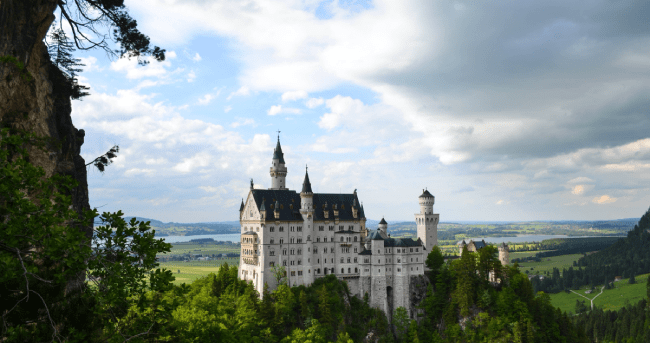 Start your Schengen Visa Application Now
How can I start my process with iVisa.com to get my Germany Schengen Visa for the citizens of India?
Go to our application form and complete with all your information.
Attach the required and extra documentation to back up your application.
Select an option speed to procure your application.
Submit your application. Our specialists will check it and let you know if any corrections need to be done.
Wait for your Schengen visa to arrive in your email.
Print your visa.
Why apply in advance?
iVisa.com encourages you to request in advance your Germany Schengen Visa for the citizens of India and relieve yourself from stress. Despite your journey being many or a few weeks ahead, you can apply with our online service. We will guarantee that your visa will be available exactly when you require it and that it will be valid for the duration of your trip.
Do not wait any longer Apply NOW!
Frequently Asked Questions
For how long is my Schengen visa valid?
German consular authorities will define the validity length of your visa according to your profile. As stated before, they can be valid for one-entry, double-entry, or multiple-entry. If you are getting your Schengen visa for the first time, you will likely obtain a one-entry visa valid for 180 days. While if you have traveled before and have had good behavior, there are high chances you will get a multiple entry visa that can be valid for 1 year, 3 years, or 5 years.
Go to our application form now for the Germany Schengen Visa for the citizens of India.
Can I stay longer than 90 days with my Schengen visa?
No. All Schengen visas follow the 90/180 rule that states travelers can only stay 90 days in Germany or the Schengen area within a maximum period of 180 days. Please consider that following this rule can help you to obtain multiple-entry visas for longer periods, as well as make your visa renewals.
Get started now with your Germany Schengen Visa for the citizens of India
Are there currently limitations due to coronavirus?
Germany is now under a strict lockdown. Notwithstanding, borders remain open and entry into the European country is still possible. However, travel has been limited to essential travel. This does not include vacations since hotels cannot offer overnight stays for tourist purposes, either tourist visas are being issued. Travelers allowed to enter must fill out and deliver a digital entry application and a COVID-19 negative test result within 48 hours at the border.
What data and documentation do I need to apply for the Germany Schengen visa?
Certification letter - A letter declaring the end of your journey signed by your employer, family, friend, or whoever is inviting you to the country.
Valid Passport - Your passport MUST be valid for at least 180 after you arrive in Germany. For this matter, please include a scanned photocopy of your current passport alongside two blank sheets free for stamping).
Previous visas -in case you are renewing it, please add a copy of your past visas.
Passport Photo - Two white background passport-size pictures. They will be analyzed by our specialists and they will ensure both are government compliant. This will avoid any possible delay.
Flight itinerary - Before anything, iVisa.com highly suggests buying your tickets after your visa is approved. Be ready to show a round trip itinerary at the border control.
Bank Statements - to demonstrate you can cover your expenses in Germany.
Medical Health Insurance - It is essential to acquire international health insurance.
Hotel Reservation - In case you are staying at a hotel, including your reservation
Online Payment method - Select one of our available methods: Paypal, debit, or credit card.
Begin your application for the Germany Schengen Visa for the citizens of India:
How much should I pay to iVisa.com for the Schengen visa online application service?
iVisa.com has three-speed options to procure your application for the Germany Schengen Visa for the citizens of India:
Standard Processing Speed - Pay

USD 25.00

to process your visa in

10 Business Days

.
Rush Processing Speed -

USD 45.00

to process your visa in

8 Business Days

.
Super Rush Processing Option::

USD 80.00

to process your visa in

6 Business Days

.
Where can I see more information?
In case you have any concerns about our online service or how to procure a Germany Schengen Visa for the citizens of India, please reach out to our Customer Care Specialists. You can chat with them 24/7
Does iVisa.com offer a safe service?
Yes, we do. iVisa.com has operated for several years satisfying thousands of customers while procuring for them millions of travel documents including visas. You can see here their testimonies.
iVisa.com Recommends
Immerse yourself in a Medieval Experience visiting Rothenburg! Located in the district of Ansbach, in the State of Bavaria in Germany, you will find the beauty of a medieval town. One of the most famous towns in all of Germany. It has everything to be the star setting of our fantasies because its main houses contain icons of the Romantic Route: walls, narrow and cobbled streets, towers, fountains, and rustic painted wooden houses. You will be surprised by the good state of conservation of the municipality, in addition to the cleanliness, and the tranquility that the streets breathe, even if your visit is in the middle of summer. Immerse yourself in a beautiful fairy tale!
Three of the most extraordinary places to visit here are the Criminal Museum, a lieu dedicated to medieval torture and its artifacts, the Marktplatz, Rothenburg's huge Market Square distinguished for being one of the oldest places in the city. It has been active since the 13th century, and the Rothenburg Town Hall. This last one was built in 1250 and features Gothic and Renaissance architectural styles, from here you will see the most sensational views over the red rooftops of this fairytale place.