Are you traveling to Gibraltar during the Coronavirus pandemic? You must be considering this question: Do I need a vaccine to travel to Gibraltar? No, you don't need a vaccine to travel to Gibraltar. However, it will be good if you have been vaccinated as it saves you from self-isolation after entering the country. You must apply for a Health Declaration Form before your travel date.
You can take advantage of the amazing services of iVisa.com to get a Passenger Locator Form easily and quickly. We just need your travel dates and some pieces of information that you have to fill in the application form available on our website. To get your document on time, you must choose the appropriate processing speed depending on your travel requirements.
Once you submit your application, our experts will review it and ask you to make changes if needed. We will email your document and you can take a print of it to show at the port of entry.
To explore more about do I need a vaccine to travel to Gibraltar, you can read through the following questions and answers:
Note: Since March 18th, 2022, the Gibraltar Passenger Locator Form is no longer necessary to enter the country.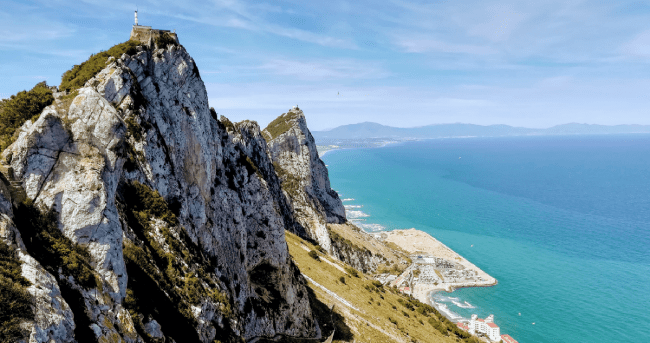 Frequently Asked Questions
What is a Gibraltar Health Declaration Form
Considering the growing cases of the current pandemic, the government has introduced a Passenger Locator Form that must be filled out before the travel date. This form asks about the details of the latest trips, contacts, and health conditions. Do I need a vaccine to travel to Gibraltar? No, you just have to submit a PCR test report before your travel date showing a negative test report for Coronavirus.
iVisa.com is ready to assist you in getting this travel document in a stress-free and hassle-free way.
Do I need a COVID vaccine or vaccination certificate to enter Gibraltar?
No, a COVID vaccination certificate is not mandatory to enter Gibraltar.
If you have one, you won't need to present a negative PCR test nor follow a quarantine. Check the testing and quarantine FAQs to learn more.
Accepted vaccines are Pfizer, Moderna, AstraZeneca, and Janssen.
You are considered vaccinated if all doses of a vaccine against SARS-Cov-2 have been administered for at least two weeks before traveling.
Do I need to take a COVID-19 test before traveling to Gibraltar?
COVID test prior to arrival: Antigen within 48 hours for unvaccinated travelers.
COVID test on arrival: All travelers aged 12 and over must take a lateral flow test on arrival.
COVID test exemptions: Children under 12, fully vaccinated travelers, young adults aged 12 - 16 who have received a single dose of the vaccine are exempt from pre-departure testing, and travelers entering via Gibraltar International Airport or via Gibraltar Port.
Do I have to quarantine when I get to Gibraltar?
Quarantine requirements: There are no quarantine requirements in Gibraltar
Can I get some information about the options for the processing cost and time for the application for a Health Declaration Form?
Yes, you can get an idea about the processing options for a Health Declaration Form:
Standard Processing Time: You can get your document in

24 hours

at

USD 20.00

Rush Processing Time: You can obtain your document in

4 hours

at

USD 35.00

Super Rush Processing Time: You can receive your document in

30 minutes

at

USD 60.00
What are the essential items to apply for a Health Declaration Form?
You must have a few items to apply for a Health Declaration Form:
A valid passport and its scanned copy
A valid email address
Your favorite methods of payment like or a credit/debit card
Do I need a vaccine to travel to Gibraltar? No, you don't!
Is iVisa.com a secure option?
Yes, iVisa.com is a secure option as we utilize advanced security systems to safeguard your confidential data.
How can I resolve my queries?
To resolve your queries, you can visit our website or contact our Customer Care Agents.
iVisa.com Recommends
Gibraltar is a stunning country with lots of attractions to see and explore. You can add several destinations to your travel itinerary and enhance your travel experience. We have selected a few locations to prepare your travel itinerary. Have a look at them. You must add the Upper Rock Natural Reserve to your travel itinerary as it is the perfect place where you can get amazing views. You can also watch a wide variety of bird species that migrate between Africa and Europe. The major attractions of this place are Forbes' Quarry and St. Michael's Cave. Visiting Gibraltar also offers you to see astonishing wildlife including dolphins, monkeys, and Barbary macaques. You can take a 75-minutes tour to watch dolphins with your friends and family.
The Moorish castle is another gorgeous location that is worth a visit during your trip to Gibraltar. This beautiful castle was built in the eighth century. Plan your trip now and get ready to experience the most memorable journey!