If you are thinking of traveling to Grenada as a destination for your next vacation, there are several requirements that you should take into account before embarking on this trip. Due to the Covid-19 pandemic that is being faced worldwide, Grenada authorities require a Travel authorization certificate to enter the island, in order to maintain sanitary control and avoid the spread of Coronavirus.
The travel authorization is a mandatory document and easy to obtain. iVisa.com is a very reliable platform where you can fill out your form in an easy and fast way. Let us help you and guide you through this process.
Continue reading this article where you will find all the Grenada Covid Testing information for your trip.
Note: Since April 4th, 2022 the Grenada Travel Authorization is no longer necessary to enter the country.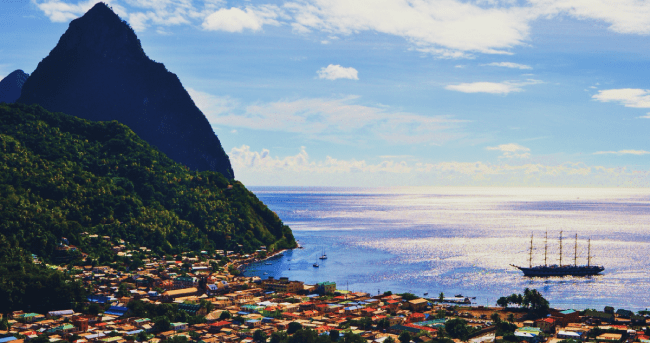 What is the process to acquire my Travel authorization with iVisa.com?
If you want to know about Grenada Covid Testing please consider the following:
Get your passport.
Fill in the application form with all your personal information.
Select the processing time and proceed with payment, you need to have a credit card or a PayPal account.
Wait for your Travel authorization in your email.
This form includes a barcode that you need to show as proof of submission of the form at the airport.
Frequently Asked Questions
Can I enter Grenada during Coronavirus??
To enter Grenada you must present a travel authorization with all your personal and contact information. Once you enter the territory of Grenada you must quarantine for 7 days in an authorized hotel. However, on the fifth day, you have the possibility to take a Covid PCR test which must be negative in order to leave the hotel. You can pay for your Grenada Covid testing in advance and show the authorities that you have this service.
Learn more about Grenada Covid Testing
Do I need a COVID vaccine or vaccination certificate to enter Grenada?
No, you don't need a COVID-19 vaccine to enter this country. Since information may change quickly, we advise you to follow up on the latest Saint Lucia travel updates and/or contact your local embassy.
Do I need to take a COVID-19 test before traveling to Grenada?
COVID test requirements: There are no testing requirements.
Do I have to quarantine once I arrive in Grenada?
Quarantine requirements: There are no quarantine requirements.
How long is the Grenada Travel authorization form valid?
The travel authorization to Grenada is only for a single entry. In case you leave the country and return, you will need to apply for a new travel authorization in order to re-enter and re-quarantine.
You can apply for a new application here.
What are the processing times and fees?
Standard Processing Time:

24 hours

-

USD 35.49

.
Rush Processing Time:

4 hours

-

USD 67.99

.
Super Rush Processing Time:

30 minutes

-

USD 113.99

.
Fill the application form with iVisa.com
What do I need to apply at iVisa.com?
To apply at iVisa.com, you must have the following:
A passport, valid for at least 6 months.
An email address.
A payment method: credit/debit card or a PayPal account.
Proof of accommodation.
Can I trust iVisa.com?
iVisa.com has provided its services to thousands of travelers from all over the world. Our service is personalized and you can always contact us whenever you need it. We invite you to review the feedback section and confirm that we have the right experience to help you.
We know everything about Grenada Covid Testing.
Can I get support with iVisa.com?
If you would like more information about Granada Covid testing, you can contact us. The customer service agents are available to solve your doubts at any time. Do not hesitate to contact us if you have any concerns.
iVisa.com Recommends
One of the most popular Grenada sports is water sports. There are many beautiful beaches in Grenada, which are both pristine and incredibly beautiful. In the daytime, you'll likely find water sports available for boating, swimming, and sailing. At night, there are exciting events hosted by the local residents that involve jet-skiing, wakeboarding, and other water sports. No matter what your level of experience is, water sports are a great way to enjoy the island.
What about golf? Grenada is home to some of the finest courses in the Western Hemisphere. In addition to beautiful, challenging holes, you'll find lush, manicured fairways as well as bunkers, water towers, and sand traps. It's easy to see why golf is one of the most popular Grenada sports.
As you can see, Grenada sports are fantastic. They're affordable, exciting, and always bring the thrill of competition back to your doorstep! You should definitely make Grenada your next vacation destination. Imagine what you could do on a sunny tropical island with some great Grenada sports as part of your day! You'll be glad you made the trip.
We know all about the Grenada Covid Testing. So don't be afraid to apply for the documents.