We want you to travel as much as you want! Visit Hungary and indulge in the Fisherman Bastion. The Neo-Romanesque structure shows impressive architecture. It's the perfect place to take an incredible photo of the whole city looking at the Danube River. Let iVisa.com handle your travel documentation, and your trip to Hungary will be a reality!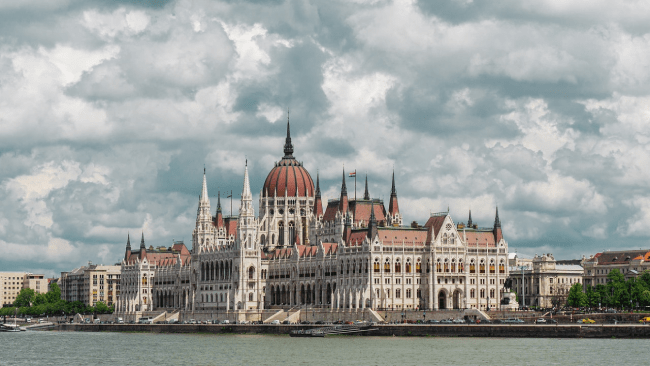 Citizens of Moldova must know about a new entry requirement called ETIAS. Applying for the Hungary ETIAS is an easy process with iVisa.com as we offer a fast, simple, and reliable service.
Read more details about the Hungary ETIAS for Citizens of Moldova.
Frequently Asked Questions
What is the ETIAS?
ETIAS is the European Travel Information and Authorization System. The ETIAS document will be mandatory by 2022 when the European Union finishes its implementation.
The good news is that you only need a WIFI connection and a few minutes to complete an online application.
Continue this fabulous journey through Europe with the Hungary ETIAS for citizens of Moldova here.
I'm a citizen of Moldova. Should I apply for ETIAS?
Yes! Moldova is among the 62 countries that are exempt from a Schengen visa, which means citizens of Moldova must have a Hungary ETIAS. Make sure to have the ETIAS authorization before entering the Hungarian territory.
Can I visit all of Europe with Hungary ETIAS?
Not exactly all of Europe. The Hungary ETIAS for Citizens of Moldova only allows entry to the 26 countries in the Schengen zone. Still, not all of Europe is part of the Schengen area. Therefore, be careful when choosing what countries you would like to visit.
Try using the Visa Checker, so you are sure what travel documents you need for your next trip.
What is the validity of the Hungary ETIAS?
The Hungary ETIAS for Citizens of Moldova is valid for up to 3 years. Visitors can stay up to 90 days within a 180-day period in the Schengen zone and have multiple entries.
It's time to make this journey unforgettable! Go for your Hungary ETIAS for citizens of Moldova.
What information is required?
Citizens of Moldova must answer all the questions in the online application with personal details. As well, they should be aware of information related to security, such as travel history to risky countries and medical conditions.
Make sure to have the following:
A scan of your passport, a passport should be valid for at least 3 months after arrival.
A valid email address to communicate with iVisa.com.
Payment methods, iVisa.com has two payment alternatives, choose between a Paypal account or use a credit/debit card.
What are the processing times and fees?
The Hungary ETIAS for Citizens of Moldova is processed according to these services:
Standard processing option, the most common alternative for all our iVisa.com customers.
Rush processing option, obtain the Hungary ETIAS sooner.
Super Rush processing option, pay the highest price and receive the ETIAS document right away.
What is the ETIAS process?
First, fill out the online application with general information and pick a processing time (Standard, Rush, or Super Rush).
Second, review your details and pay with credit/debit card or a Paypal account.
Third, upload your passport scan.
Contact us for any questions you may have!
How will I receive the ETIAS authorization?
Citizens of Moldova should expect an email from iVisa.com with the Hungary ETIAS. Provide a valid email address during the application so there are no issues when receiving the ETIAS authorization.
How safe is iVisa.com?
Completely safe! iVisa.com works with the highest security standards for all its services. We have years of experience with all types of travel documentation.
Explore the opinions page and check more details about iVisa.com services.
The Hungary ETIAS for Citizens of Moldova is only a few steps away! Ready to start?
Where can I find more information?
Reach out to our incredible customer service team that is available 24/7. Also, write to [email protected].
Discover more details in the application page, where we can help you with the ETIAS process.
iVisa.com is ready to take you on a journey to Hungary! Start the process for your Hungary ETIAS.