Hungary is one of those European countries with an enviable location.
Once in Hungary, it will be easy for you to move around the country, where the cities and towns are connected by buses, trams, and trolleybuses. In addition, public transport in general is inexpensive, easily accessible, and efficient. And if you're in Budapest, you can always take the subway, which has four lines.
If you are interested in traveling to Hungary by the end of 2022, you will need to apply for the ETIAS through iVisa.com's services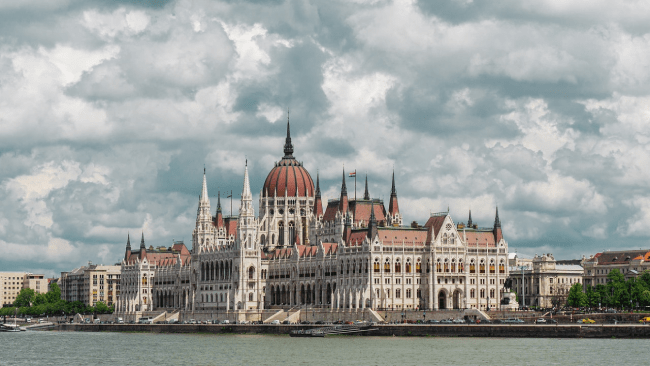 Frequently Asked Questions
As a citizen of New Zealand, how can I get the Hungary ETIAS?
You can get the Hungary ETIAS for citizens of New Zealand by applying online and filling in all the information requested. When you apply through our platform, the process will be fast, easy, and simple
The first steps when applying are to provide the following requirements:
Current Passport Which must still be valid after your return from the trip.
Fee payment through either Paypal, debit, or credit card.
Personal email where you would like to receive the Hungary ETIAS.
Do children need a Hungary ETIAS for Citizens of New Zealand?
Young people under 18 years old need to have an ETIAS to travel around the Schengen Zone, as long as they're from one of the 62 countries that are exempt from needing a visa to move around the Schengen states.
How much will I have to pay and wait for the ETIAS?
When using iVisa.com services, the costs will depend on how soon you would like to receive your Hungary ETIAS for Citizens of New Zealand. We offer three different processing times. They're all affordable, although the prices do change according to the waiting time you choose.
The Standard processing time could take a few days, but the price is the cheapest of the three options.
The Rush processing time takes less time than the standard, but it costs a bit more as well.
The Super Rush processing time is the fastest of them all and also the priciest. But it is worth it if you're in a hurry.
Is it possible to apply with iVisa.com?
Absolutely! We can help you during the application process and take some weight off your shoulders.
Before we start, we will need your assistance with the three following steps:
One: Fill in the Hungary ETIAS application form and choose the processing time you want.
Two: Make sure the information is filled in correctly and proceed with the payment of the fee.
Three: After uploading the documentation required, send it along with the application form. In this step, you will also be able to relax and only wait for the Hungary ETIAS for Citizens of New Zealand to land in your inbox.
Which countries will I be able to visit with my Hungary ETIAS for citizens of New Zealand?
With the Hungary ETIAS, you will only be able to visit the European countries that are part of the Schengen Zone. These countries are:
Austria, Belgium, Czech Republic, Denmark, Estonia, Finland, France, Germany, Greece, Iceland, Italy, Latvia, Liechtenstein, Lithuania, Luxembourg, Malta, Netherlands, Norway, Poland, Portugal, Slovakia, Slovenia, Sweden, Spain, and Switzerland.
Does iVisa.com protect my privacy?
With iVisa.com, we guard your privacy like a treasure. We take keeping our client's privacy very seriously, which is why we have a modern platform and a fantastic group of professionals to help us make sure that your info stays protected. You can see what others have said about our services in the reviews.
How can I get other answers about the Hungary ETIAS for Citizens of New Zealand?
If you are looking for more answers regarding the Hungary ETIAS for Citizens of New Zealand, our website has them all. Check out our iVisa.com blog for more information on other products and services, or talk to one of our customer service executives for personalized attention.