Did you know Iceland has some beautiful black beaches? It's time to explore Vík, where you can find Reynisfjara, the famous black pebble beach. The incredible view complemented with massive caves, rock formations, and the North Atlantic Ocean, make this place unique in the world. Pack your bags and visit Iceland!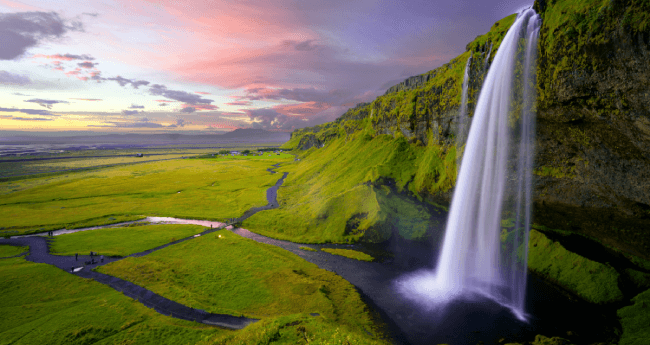 Citizens of Guatemala need to follow the new entry guidelines if they want to visit Iceland soon. The main requirement is the ETIAS process that will be available by 2022.
iVisa.com provides a fast, simple, and trustable service for the Iceland ETIAS.
Keep reading about Iceland ETIAS below.
Frequently Asked Questions
What is ETIAS?
ETIAS refers to the new authorization to enter Iceland and most of Europe. International travelers will need the ETIAS document as it will be mandatory. ETIAS is the acronym for European Travel Information and Authorization System.
ETIAS is the new mechanism to gather travelers information before they arrive in Europe. EU immigration expects to use these details to intercept criminals and decrease the high crime rates in European countries.
Complete the ETIAS application with iVisa.com!
Is ETIAS required for citizens of Guatemala?
Yes, citizens of Guatemala have to apply for an Iceland ETIAS. Citizens of Guatemala are exempt from the Schengen visa. Therefore, they must obtain an ETIAS before arrival.
Over 60 countries around the world don't need a Schengen visa and Guatemala is one of them. Citizens from these countries must apply for an ETIAS before traveling to Iceland.
Explore the application page and enjoy Iceland!
Is ETIAS only valid for Iceland?
No, the ETIAS is an EU authorization, which means most countries in Europe will request it to international travelers. The Iceland ETIAS gives access to the 26 states in the Schengen zone.
Citizens of Guatemala must know that not all European countries are Schengen. For this reason, iVisa.com facilitates the Visa Checker to confirm whether they need an ETIAS or another travel authorization.
How long is Iceland ETIAS valid for?
Citizens of Guatemala can have the Iceland ETIAS for up to 3 years. Also, they can visit the Schengen zone for up to 90 days in a 6-month period.
Travelers with an Iceland ETIAS can enter multiple times to the Schengen area as long as they respect the parameters explained.
Travel to Iceland with the ETIAS!
What documents are requested?
Citizens of Guatemala must have:
A passport scan with a clear view of the photo and details.
A valid email address.
Payment options, pay with a Paypal account or use a credit/debit card. Both alternatives are safe with iVisa.com.
The online form will require personal details and info about criminal background, past trips, and medical records.
What are the procedure times for the ETIAS?
Citizens of Guatemala have three options:
Standard processing service, a moderate time to obtain the Iceland ETIAS.
Rush processing service, iVisa.com will work faster in your ETIAS requirement.
Super Rush processing service, in case you need the authorization as soon as possible.
Get in touch with our customer support agents if you need extra help.
What steps do I need to follow?
Complete the application and choose a processing time (Standard, Rush, and Super Rush).
Check your answers in the questionnaire and pick a payment method between a credit/debit card or a Paypal account.
Attach your passport scan.
Why do I need an email address?
A valid email address is relevant during the Iceland ETIAS process as iVisa.com will require it to send the ETIAS document.
Once citizens of Guatemala obtain the ETIAS document, they need to print it or keep it in a personal electronic device. Upon arrival, they should show it to Iceland immigration. Don't forget that your final admission depends on border control, so keep all your documentation when entering Iceland.
How secure is iVisa.com with the Iceland ETIAS?
iVisa.com is 100% secure. iVisa.com has a serious commitment to safety and all iVisa.com processes follow strict security measures. Citizens of Guatemala can be sure their ETIAS process is in the best hands with iVisa.com. Read our customers' reviews and find out more about iVisa.com excellent services.
How can I get more info?
Don't hesitate to contact our customer support team or write to help@ivisa.com. We are available 24/7! Our professional team can solve any questions or doubts.
Explore our application page and continue your European journey!
ETIAS is easy to get for citizens of Guatemala!