Your fantastic journey to Iceland is just beginning. Focus on the unique sites you can visit, like the Blue Lagoon or Reykjavik. Explore the Viking history of Iceland and enjoy this fabulous destination. Let iVisa.com manage your travel documentation and soon your dreams about Iceland will be a reality!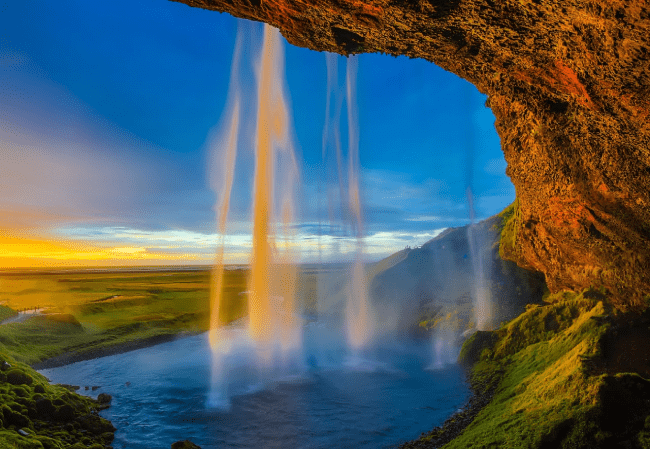 Citizens of Vanuatu should be aware of a new entry requirement for international travelers called ETIAS. Applying for the Iceland ETIAS is an easy process that only demands an Internet connection.
The Iceland ETIAS for citizens of Vanuatu is possible with iVisa.com. We have the right simplicity, speed, and security for your Iceland ETIAS.
Check the details about the Iceland ETIAS for citizens of Vanuatu below.
Frequently Asked Questions
What is the ETIAS?
ETIAS is the European Travel Information and Authorization System. The ETIAS is a 100% online process that requires a WIFI connection and a few minutes to complete.
The European Union has created the ETIAS system as a way to pre-screen passengers before they arrive in Iceland.
If you want to find out more about the Iceland ETIAS for citizens of Vanuatu, go here.
I'm a citizen of Vanuatu. Should I apply for ETIAS?
Yes! Vanuatu is part of the 62 countries that are exempt from a Schengen visa. In this case, citizens of Vanuatu need to have an Iceland ETIAS before entering the Schengen zone, which includes Iceland.
Can I visit all of Europe with Iceland ETIAS?
Not all of Europe. The Iceland ETIAS for citizens of Vanuatu only gives access to the 26 countries in the Schengen zone. Remember that not all European states are part of the Schengen agreement.
Use our Visa Checker, and we will tell you the correct travel documentation for all the countries you would like to visit.
What is the validity of the Iceland ETIAS?
The Iceland ETIAS for citizens of Vanuatu is valid for a maximum of 3 consecutive years. Travelers can stay up to 90 days in the Schengen zone and have multiple entries with the ETIAS authorization.
What information is required?
Citizens of Vanuatu must complete the online application with personal information. As well, they must answer questions related to travel history and medical conditions.
Make sure to have the following:
A scan of your passport, a passport should have a validity of 3 months after arrival.
A valid email address.
Payment methods, iVisa.com has two options for payment, choose between a Paypal account or use a credit/debit card.
What are the processing times and fees?
The Iceland ETIAS for citizens of Vanuatu is possible to process according to these services:
Standard processing option, if you can wait a reasonable time, then go for the cheapest service.
Rush processing option, receive the Iceland ETIAS sooner as we will work faster.
Super Rush processing option, pay the highest price, and receive the ETIAS document as soon as possible.
What is the ETIAS process?
First, complete all the blank spots in the online application and pick a processing time.
Second, check your details and pay with a credit/debit card or a Paypal account.
Third, attach your passport scan.
Contact us in case you have some doubts!
How will I receive the ETIAS authorization?
Citizens of Vanuatu will receive an email from iVisa.com with the Iceland ETIAS. During the application, make sure to provide a valid email address, so there are no issues when receiving the ETIAS document.
How safe is iVisa.com?
The iVisa.com platform is super safe! iVisa.com has been working with the highest security standards for years, which has led us to have successful results for all our applicants.
Go to the opinions page and read more details about iVisa.com. Our previous customers comment on the excellent services they received from iVisa.com.
The Iceland ETIAS for citizens of Vanuatu is only an application away! Ready to start?
Where can I find more information?
Get in touch with our customer service team that is available 24/7. Also, write to [email protected]. Either way, we will solve all your questions.
Explore the application page, where we have displayed more details about the ETIAS process.
iVisa.com is ready to take you on a journey to Iceland! Keep dreaming about this incredible country, and don't worry about anything else!